10 Quick and Easy Christmas Cocktails to Try at Home This Holiday Season
During the pandemic, we've mastered doing the things we'd otherwise get outdoors. For example, we honed our cooking and baking skills instead of buying from expensive restaurants and pastry shops. We've tried DIY home improvements to avoid hiring contractors. We've learned gardening to grow our fresh produce to minimize going to the supermarket. Is there anything you haven't tried yet? I bet you haven't tried making masterchef-worthy cocktails!
Just because we can't go out to party in a cocktail bar this Christmas 2020 doesn't mean the holiday is canceled. Throw a house Christmas party and impress your guests by skipping cheap beers and mixing your very own Cbristmas cocktails.
Whether you and your visitors prefer ice-cold or hot, vodka, rum, gin, tequila, wine, or champagne-based, creamy or fruity, dry or wet, there's something perfect for everyone. Let's end the year with high spirits with these amazing easy-to-make Christmas cocktail recipes!
1. Christmas Irish Whiskey Cocktail
You don't have to go to a high-end cocktail bar in Cork or a busy pub in Dublin to sample high-quality Irish booze. You can make your very own Irish Whiskey cocktail at home. Just grab two parts Irish Whiskey, like Jameson, 1 part Kahlua coffee liqueur, and ½ part mint schnapps. Add them into a glass filled with ice and put Christmas Santa stick for decoration.
2. White Christmas Martini
Whether or not it's snowing in town, you can have a lovely White Christmas with a glass of White Christmas Martini. It's made with vodka, vanilla, white chocolate, liqueur, and creme de cocoa. Mix them up in a cocktail shaker with ice, pour in a martini glass, and garnish the rim with coarse sugar to make it sparkle. If you want to make it more colorful, use candy sprinkles for coating.
3. Mulled Wine
Skip the hot chocolate this Christmas and go for something alcoholic yet warm — like mulled wine. Sipping this spiced wine can instantly take you to the Christmas markets in Europe where this is traditionally served.
The beverage is usually made with red wine, along with various mulling spices like apple cider, brandy, honey, cinnamon sticks, oranges, cloves, and peppercorns. Everything gets tossed in a pot and set to simmer. It's ready to serve once warm.
4. Peppermint Bark Hot Chocolate with Vodka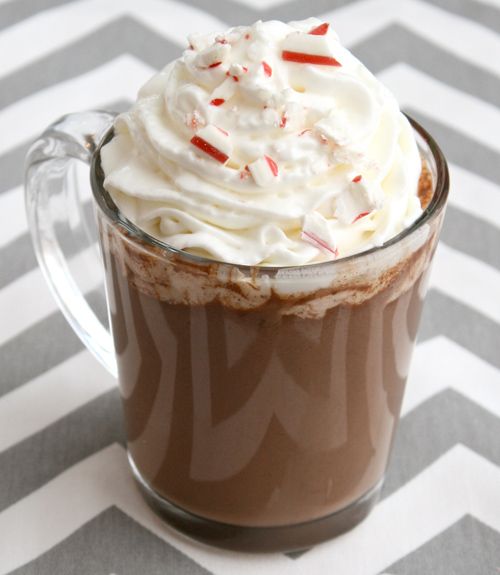 Okay, I'm just kidding when I said something about skipping hot chocolate for Christmas. Add a twist to your childhood favorite with a little vodka or creme de menthe.
Put whole milk, sweetened condensed milk, chocolate chips, vodka or crème de menthe, vanilla extract, peppermint extract, and salt in a slow cooker. Cover and cook for two hours or until combined, whisking vigorously halfway through to allow chocolate to melt. Put whipped cream and crushed candy canes for topping.
5. White Russian Pumpkin Spice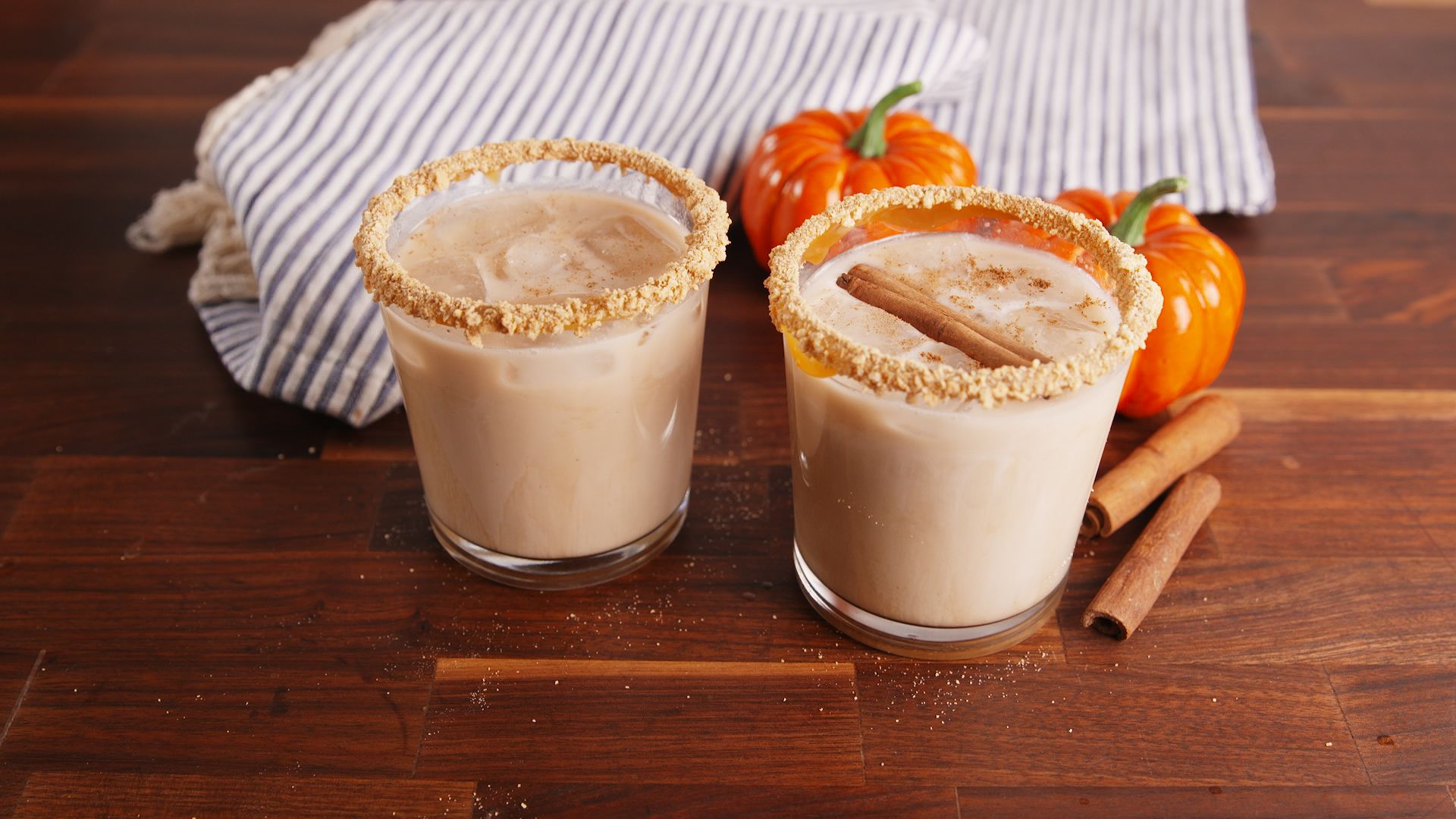 Can't resist pumpkin spice? The classic White Russian cocktail (Kahlúa or coffee liquor, vodka, heavy cream, ice) can get a more Christmasy take with the pumpkin pie spice. Make it sweeter by rubbing the glass rim with honey and dipping it onto cookie crumbs before pouring your mixture.
If pumpkin spice isn't your thing, you can take this creamy classic up a notch for Christmas with a Salted Caramel White Russian, Sugar Cookie White Russian, or Chai-spiced White Russian.
6. Jingle Juice Holiday Punch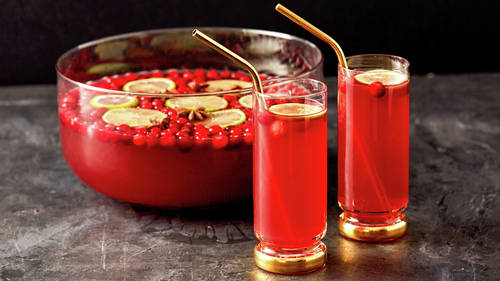 This simple, refreshing, and festive drink only need three ingredients: whipped vodka, pink champagne (or sparkling Rosé), and a 2-liter bottle of Cherry 7-up. If you're feeling a little extra, you can make super-sized ice cubes that contain cranberries and rosemary.
7. Cranberry Bourbon Cocktail
The base of this holiday drink is equal parts of cranberry juice and bourbon. Sounds too simple? Step up your cocktail game by making a simple rosemary sage syrup, combining a cup of water with a cup of sugar, a few sprigs of rosemary, and sage. Let it simmer for 5-8 minutes until the sugar is dissolved. This adds a fresh, seasonal flavor to the cranberry-bourbon cocktail.
8. Boozy Grinch Punch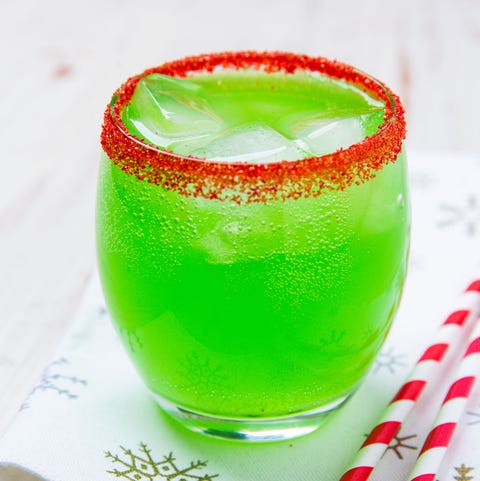 If you're too busy to make cocktail bar-worthy drinks for all of your guests, perhaps a straightforward punch is enough to put everyone in the holiday mood. These bright green cocktails, for example, are easy to make. In a large punch bowl, combine mixed kool-aid, ice, soda, pineapple juice, vodka, and ginger ale. Use a lime wedge to rim glasses, dip in sanding sugar to coat, then pour punch to serve.
9. Christmosas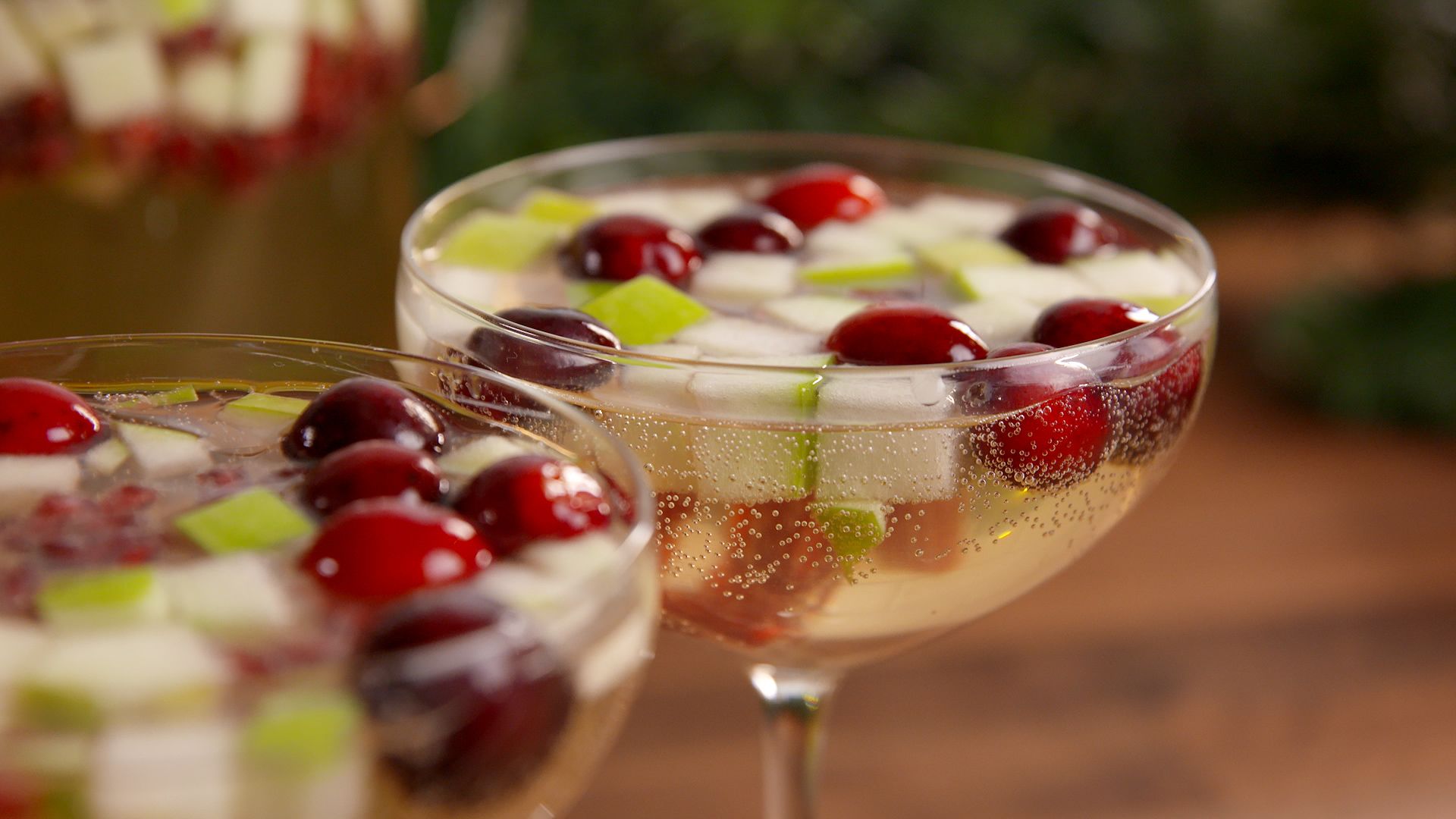 Next to your vivid Christmas decorations, here's another green and red stuff you'll want to display on Christmas day. A glass of Christmosas contains chopped Granny Smith apples, fresh cranberries, halved green grapes, pomegranate seeds, sparkling grape juice, and a bottle of Champagne, Prosecco, or Cava.
10. Candy Cane Peppermint Vodka
This refreshing cocktail has vodka, candy cane, and peppermint — and if this doesn't sound Christmasy enough, I don't know what is. Pour neutral vodka and vanilla vodka into a jar then add broken up candy canes (the liquid should soak the canes). Place in a cool, dark place for 3-4 days. Shake occasionally. Once you achieve your desired flavor, strain through a cheesecloth.
If you're ready to make it into a holiday martini drink, mix candy cane-infused vodka with Crème de Cacao, clear (no color), and Angostura Bitters.
Author Bio: Carmina Natividad is a self-proclaimed foodie who enjoys discovering hidden gems and writing engaging articles about food, travel, and lifestyle. And yes, she loves cocktails and happy hours too! To know more about cocktails, you may visit .