How Can Diabetes Affect Mental Health?
A diabetes diagnosis can truly be a life-changing event irrespective of Type-1 or 2. Diabetes means your body would not be making any insulin and Type 2 means the pancreas would not be able to make enough insulin. Getting diagnosed with diabetes results to bring huge changes to your everyday lifestyle indeed. You probably are not ready to get comfortable with those changes. Moreover, it could also be a bit tricky in relationships with friends and family. If you are going to establish your sophisticated routine then it is quite important to go with excellent habits in the context of mental health indeed.
Mental health affects different aspects of your everyday life. This is all about how you think and feel, relate to others, handle your work, tackle your stress, and make choices. Not paying enough attention to your mental health probably makes it tricky to stick to your diabetes care plan indeed.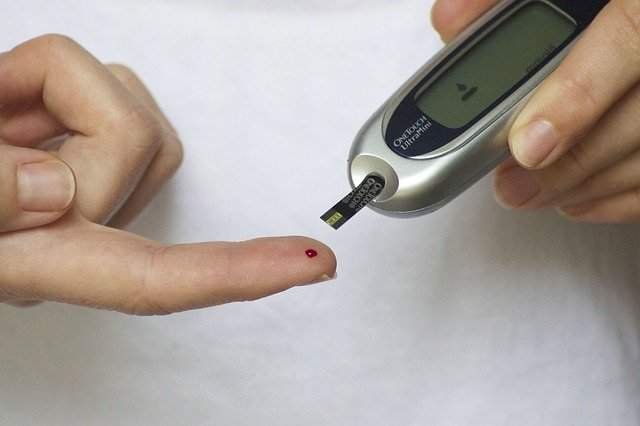 How one's Mental Health Get Affected after Being Diagnosed –
Being diagnosed with diabetes does not mean having just a threat to health. It is also regarded being a threat to an individual's way of life too. You would be required to change your entire way of living a life following the doctor's instructions. You have to add specific sorts of foods avoiding sugary and alcohol intake in your diet.
Apart from it, you will be responsible to keep tracking your insulin and blood glucose. You also need to get prepared for doctor's appointments more frequently. These all things can make anyone go through emotionally. You probably start feeling a tad off or left with less energy to accomplish your significant tasks. Therefore, it is quite important to understand the connection between Diabetes and mental health.
Connection Between Diabetes and Mental Health –
You need to be aware of your health indeed. Studies say the low rates of detection are one of the biggest challenges to treat these cases. Therefore, you need to be aware of the connection of mind and body so that ideal treatment and care could be on time. Regular screening of mental health conditions would be ideal. Moreover, most people with diabetes get quite conscious and they do not share everything with their doctors.
Studies say that people living with Type 1 and 2 are generally prone to have anxiety and depression.
Type-1 diabetic patients are at higher risk of having an eating disorder.
Fluctuated blood sugar can truly be quite stressful indeed which leads to mood changes, anxiety, and not being able to think properly. You probably start having a fear of hypoglycemia or a low level of blood sugar which leads to stress and worry. Apart from it, stress can also be triggered following some external factors such as family as well as social support and health care services. Studies say that people living with Type 1 and 2 are generally prone to anxiety and stress. Type-1 diabetic patients are at higher risk of having an eating disorder. It can be handled following diabetes management such as talk therapy, mitigating stress, support groups, etc., about what we would be explaining below.
What Causes Diabetes Distress –
People with diabetes probably get more prone to have stress, worry, tiredness, and discouragement because of following everyday diabetes-oriented guidelines and care. It makes you feel like you cannot live your life the way you want. Trying hard and not figuring out expected results can make anyone feel bad. These overwhelming feelings are called diabetes distress which may force you not to follow doctor's advice and unhealthy habits. Moreover, this specific distress also results in not checking blood sugar, following doctor's appointments, etc. But you do not need to bother about it as it can be treated with the right medicine.
What Should You Do –
Now the point comes that what should you do to get back to your normal life handling it like a smart one. Yes, it is possible. Let's understand what you should do.
You should see an endocrinologist regarding your diabetes care since they hold profound knowledge of diabetes challenges compared to your regular doctor indeed.
You may also have an appointment with a mental health counselor. They would be telling you the best solutions to understand your everyday life's struggle. It will encourage you to live a happy life with diabetes.
Having an in-person discussion with diabetes educates external icons so you find an excellent solution together.
Prepare small diabetes management goals and accomplish them. Do not pressurize your brain too much. Just go with small goals.
Be a part of a diabetes awareness or support group and take part in different activities. Also, share your experience and solutions with people who are going through the same conditions. Helping others and getting them benefitted also makes you feel proud and more positive towards life. Encourage people to sell unused diabetes test strips so that people who cannot afford them would also get benefitted.
Conclusion
Diabetes has emerged as one of the most common diseases and that is why you do not need to get depressed after being diagnosed with it. All you need to do is follow your doctor's instructions to lead a happy and healthy life. By bringing needed changes to your everyday life schedule, you can keep your diabetes in control. Many diabetic people are living successful lives.