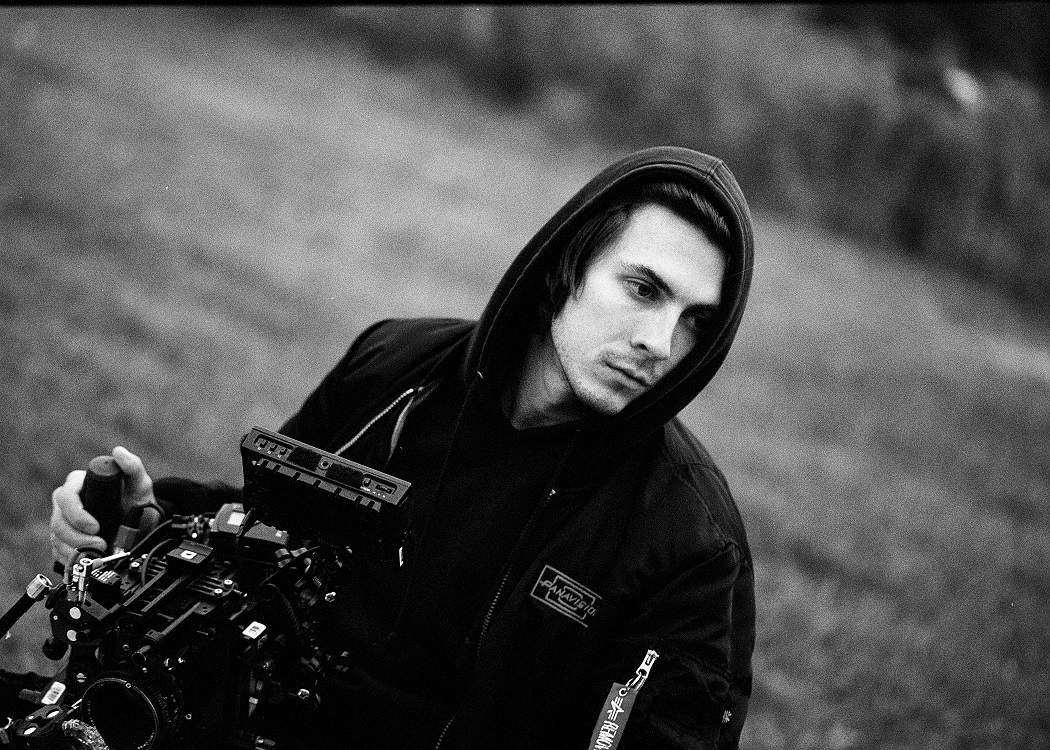 Dennis Grishnin Talks Passion for Cinematography and Gives Advice for Newcomers
When Dennis Grishnin began his filmmaking career, there was one role that fascinated and excited him. When he would walk onto a set, he was drawn to the Director of Photography, watching these talented leaders craft their images and bring the director's ideas to reality. Very quickly, he knew this was where his future was.
"It is a unique role that demands strong bold decision making and experimenting. It can be frightening at times, but in an exciting way when you lean into the process. It's a position that requires your involvement and focus across a multitude of departments. To me, it felt like a role in which I could heavily influence the outcome of a project," says Grishnin.
As an internationally-in demand Director of Photography, Grishnin is living that dream of greatly impacting the success of every project he embarks on. Millions around the world have seen his work, although they may not know he was behind the lens.
He is extremely versatile working on many mediums, from music videos like "Changes" by Lute that audiences can soon look forward to, to commercials like the soon to be released Hudson's Bay ad featuring their new line in collaboration with the Toronto Raptors, fashion films including a Fall/Winter spot for international sportswear brand, Kappa, and films such as Good Morning, an Official Selection at the Blood in the Snow Film Festival 2021 and the Hamilton Film Festival 2021.
Grishnin has spent much of the last two years working with Canadian pop sensation Tate McRae. Initially shooting her performance for the 2020 VMAs, he then went on to shoot her music video "r u ok" as well as two performances for late night television, one for Jimmy Kimmel Live! and the other for The Tonight Show Starring Jimmy Fallon.
When shooting the performance for The Tonight Show Starring Jimmy Fallon, Grishnin had already worked with McRae several times, and she knew he had the creative vision to lead the team and make a memorable video.
This performance video featured a series of projectors, all of which were being fed a live image straight out of camera, creating a multiple clone effect that Grishnin had to navigate. All of this was shot in a long, unbroken continuous take, using a techno-crane provided by Filmotechnic Canada. With so many components going on in terms of camerawork, it was crucial for Grishnin to understand how various departments came together and how it was all to play out on camera.
A change in lighting would prompt changes in exposure on camera, which would in turn affect the projectors. It was a constant balance that Grishnin and the lighting designer had to find. Co-ordinating that crane movement was no easy task either. It was very important for Grishnin to understand what was working and what needed to be adjusted after each take to reduce moving the crane whenever possible.
"As challenging as it all was, it was an extremely fulfilling moment when we achieved our first fully completed take in the can. It felt like a weight had lifted off my shoulders, and now we could focus on tightening it up and making it better with each attempt. This was a perfect example of how important your prep work with your team will be to the success of your day.
Everything was diagramed, calculated, and constantly revised to address each obstacle we encountered. It gave clarity to the team on how this will all come together. Hearing 'that's a wrap', knowing we had captured the performance in its entirety, was one of the most rewarding experiences of my career at the time," says Grishnin.

This performance of "You Broke Me First" was broadcast on NBC on The Tonight Show Starring Jimmy Fallon on May 20th, 2021 and then was posted on YouTube, where it has since amassed over 1.4 million views. For Grishnin, having his work shown for the first time on late night television to millions of people, was extremely humbling, and the online success of the video has been very rewarding.
It is evident to any that see his work why Grishnin is considered one of the leaders in the Canadian cinematography industry. He is at the top of his game, and for those looking to follow in his footsteps, he offers some wise words.
"Get out there, meet people, and take the work as it comes. Study your camera department, study your grip & lighting department, study what the director and the DOP discuss to achieve their goals. Study what your producers are doing to make all of this happen. A great cinematographer knows how to accomplish the task at the highest level, on time, and on budget. Transitioning to shooting your own projects on a full-time basis will be challenging at first.
It'll happen in steps, which you may not even notice at first. At some point, you just have to go for it in whatever form that opportunity greets itself during your formative years. Show up, listen to people, do your best, and be open to the process of what you're making. It's a big role, but you are still one small piece of the puzzle," he advised.