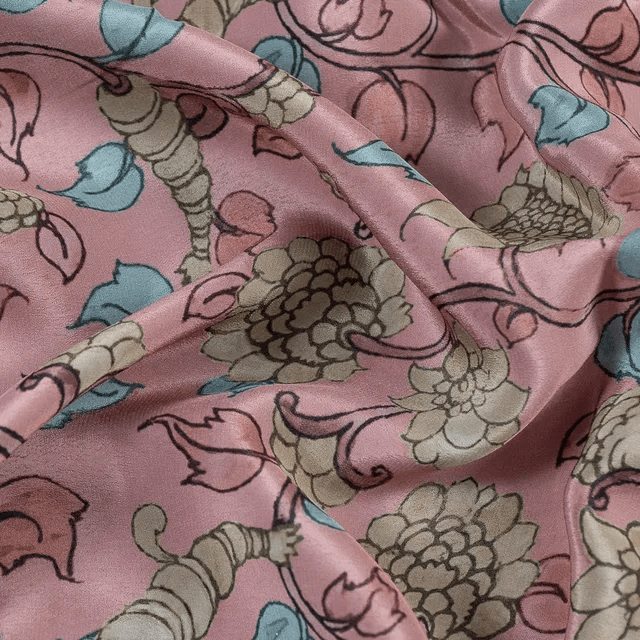 Creping Up on Style: The Ultimate Guide to Crepe Fabric and Its Types
If you are a fashion enthusiast or a sewing enthusiast, you might have heard of crepe fabric. Crepe fabric is different from other fabrics due to its texture and appearance. It is a versatile material that can be used to create a range of clothing items, from casual wear to formal attire. Fashion designers often choose crepe fabric for its elegant drape and luxurious appearance. In this article, we will take a closer look at crepe fabric and its types, including crepe de Chine, georgette crepe, satin-back crepe, wool crepe, and print crepe fabric. In this article, we will delve into the unique characteristics of each type of crepe fabric, its varied uses, and the reasons why it is such a popular choice among fashion enthusiasts. Whether you're a seasoned seamstress or a fashion lover, this article will provide you with a comprehensive guide to all things crepe fabric.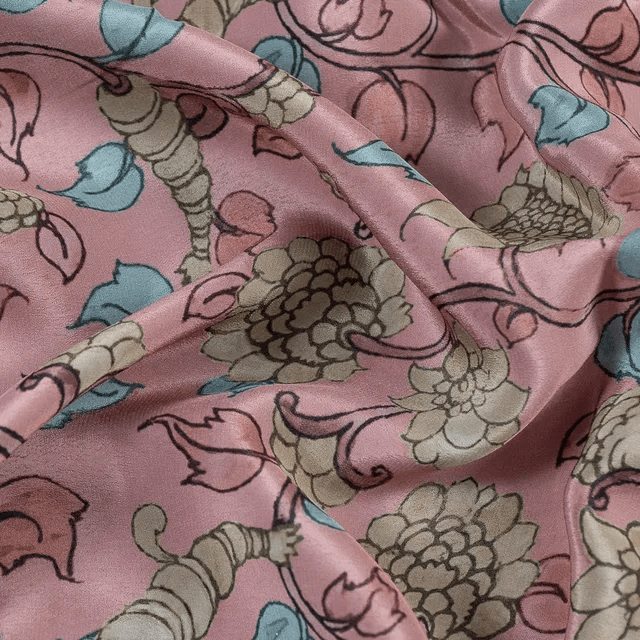 What is crepe fabric?
Crepe fabric is a versatile and unique material that is beloved by fashion enthusiasts and designers alike. But what exactly is crepe fabric, and how is it made? Crepe fabric is woven using a special technique that involves twisting yarns in different directions. This technique creates a crinkled texture that sets crepe fabric apart from other types of fabric. The resulting fabric is lightweight, airy, and has a slightly rough feel.
The twisting of the yarns in opposite directions creates a unique rippled appearance, which is the hallmark of crepe fabric. Depending on the type of crepe, the texture can range from a gentle wave to a more pronounced crinkle. The crinkled texture gives crepe fabric an elegant drape that can be used to create a range of clothing items, from flowy dresses to tailored pantsuits.
Various materials such as silk, cotton, wool, and synthetic fibers can be used to make crepe fabric, each offering distinct features that make them ideal for different applications. For instance, silk crepe de Chine is known for its luxurious feel and is often used in high-end fashion items, while cotton crepe is more breathable and casual, making it a popular choice for summer clothing. Additionally, wool crepe is a popular choice for fall and winter clothing due to its warmth, while synthetic crepe fabrics offer a more affordable option without sacrificing quality or texture.
Overall, crepe fabric is a versatile and distinctive material that is sure to have a place in every fashion enthusiast's wardrobe. Its distinctive texture and elegant drape make it suitable for a range of applications, and its different types offer a variety of options for designers and DIY enthusiasts alike.
Types of crepe fabric
There are various types of crepe fabric, each possessing its own unique set of characteristics. Now, let's take a closer look at some of the most popular and widely used types of crepe fabrics available.
1. Crepe de Chine
One type of crepe fabric is crepe de Chine, a soft and lightweight material that drapes beautifully. Crepe de Chine is a type of fabric that is lightweight and has a soft surface with a subtle texture. It is woven using a plain weave technique, which gives it a subtle pebbled effect. Due to its elegant appearance and fluidity, it becomes a main choice for blouses, dresses, and scarves. It is a lightweight fabric with a soft and slightly textured surface that drapes beautifully.
2. Georgette crepe
Georgette crepe is a sheer, lightweight fabric that has a slightly crinkled texture. Crepe de Chine is typically woven using a plain weave and is commonly utilized in the creation of dresses, blouses, and skirts. Georgette crepe is a common preference for summer clothing due to its airy and lightweight texture.
3. Satin-back crepe
Satin-back crepe is a lavish, heavy material that features a satin finish on one side and a crepe finish on the other. Satin-back crepe is often used to create formal wear, such as cocktail dresses and evening gowns, due to its luxurious and heavyweight nature.
4. Wool crepe
Wool crepe is a heavyweight fabric that is made using wool fibers. It has a slightly rough texture and is often used to make warm winter clothing, such as coats and jackets.
Print crepe fabric
Print crepe fabric is a type of crepe material that has a printed design on it. The patterns can vary from basic shapes to complex floral designs. Print crepe fabric is often used to make dresses, skirts, and blouses.
At Fabcouture, we offer a wide variety of crepe fabric options, including plain, printed, and embroidered designs. Our collection includes crepe de Chine, georgette crepe, satin-back crepe, and wool crepe, among others.
Conclusion
Crepe fabric is a versatile material suitable for a variety of clothing items, from casual to formal wear. Thanks to its distinct texture and versatile nature, crepe fabric has become a beloved material in the world of fashion design and sewing. If you are looking for high-quality crepe fabric, look no further than Fabcouture. Visit our website today to explore our collection and place your order.