Should Construction Professionals Start Using Prefabrication?
The onsite construction sites are busy, cramped with people and mostly located in areas where it might be difficult for construction professionals to get new machinery and implement advanced technological tools. Prefabrication is a promising answer to construction companies looking to reduce their time without compromising on quality. In the current article we will be stating the trends affecting pre-construction, its advantages and state how it can be used along with BIM Modelling Services to further drive accuracy and quality.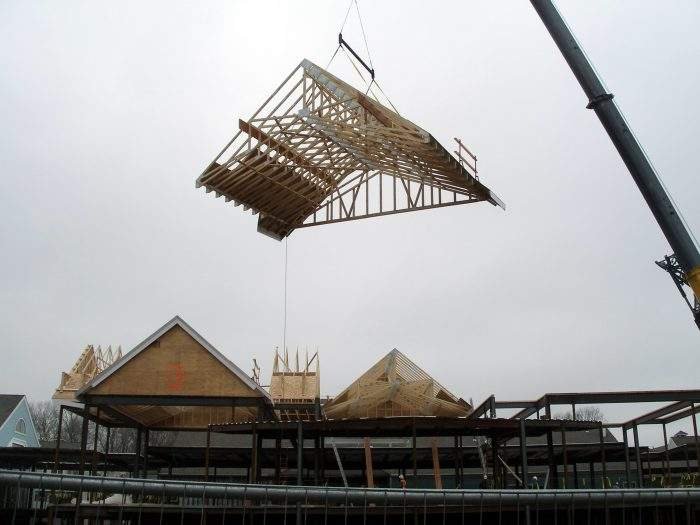 What are the trends driving Pre-construction?
Prefabrication is the process of constructing building or building components in an offsite climate controlled factory location. According to a study conducted by UA Builders Group it is predicted that modular construction will increase 6% by 2022. In fact, in Sweden, 84% of homes are currently being built with prefabrication. There are various reasons why prefabrication is gaining prominence. It shows variety of cost-cutting and time saving promise. It also reduces wastes and enhances sustainability.
What are the advantages of Prefabrication?
There are a variety of advantages that are associated with prefabrication. It helps enhance quality as indoor environment eliminates the impact of weather on construction materials and products. It also increases speed and it has in fact been observed that prefabrication could cut down construction time by almost 50%. The main reason is that in a factory controlled location laborers can work around the clock rather than just during a select few hours of the day.
Secondly, onsite ground works can take place simultaneously with the prefabrication in the warehouse again reducing the final time taken to complete the project. Finally, another important factor is that there is no impact of weather on the construction process i.e. heat, rain, wind etc. would not slow down or stop the construction at any given point.
Prefabrication also helps address the issue of labour shortage by allowing to use various modern tools and machines which would not have been possible onsite. Robots for instance can be used here more effectively to carry out repeated tasks. Automation also increase precision which reduces the number of errors and ultimately augments the time taken and provides better profit margins.
Safety related benefits
There are a lot of safety related benefits which also occur due to modular or offsite construction. The construction industry is one of the more dangerous industries to work in. According to Department of Labour (DOL) construction workers accounted for nearly 47% of work related injuries in 2018. Since, Modular construction occurs in a manufacturing setting which is controlled, the likelihood of injuries arising due to falls, accidents etc. is reduced.
Moreover due to higher quality control the number of errors decreases which causes the project to maintain its timeline. In fact, there are higher chances of injuries and accidents when there is rework and mistakes which cause the ground workers to work faster in order to complete the project on time.
Finally, Prefabrication has a lower environmental impact than the traditional methods of construction. It reduces pollution and waste that is generally seen onsite. It also allows reusing a lot of materials that would have otherwise been wasted. Even with less onsite traffic and a systematic transportation fuel consumption also reduces.
BIM and Prefabrication:
Building Information Modeling has gone a long way in streamlining the construction process. Its 3D visualization capabilities allow the AEC professionals to detect clashes right at the planning and designing stage as well as makes it possible to resolve any errors offsite. Building Information Modeling specifically can be beneficial for prefabrication. BIM helps design prefabrication components and ensures that these components fit together as intended.
Architectural BIM can be useful in prefabricating walls, floor panels, roof trusses etc. Similarly, MEP Shop Drawing Services provides details of MEP components like dimensions, manufacturing standards etc., which enable better fabrication as well as help onsite workers with assembly and installation. These shop drawings ensure all the MEP components that are prefabricated are of correct dimensions and facilitate a clash free installation.
The construction industry is surely going to see a surge in modular construction in the coming decade and the Building Information Model is going to definitely play an important role in driving precision and quality in building or building components that are prefabricated.