Cinematographer Weilun Feng sheds light on important issue in impactful PSA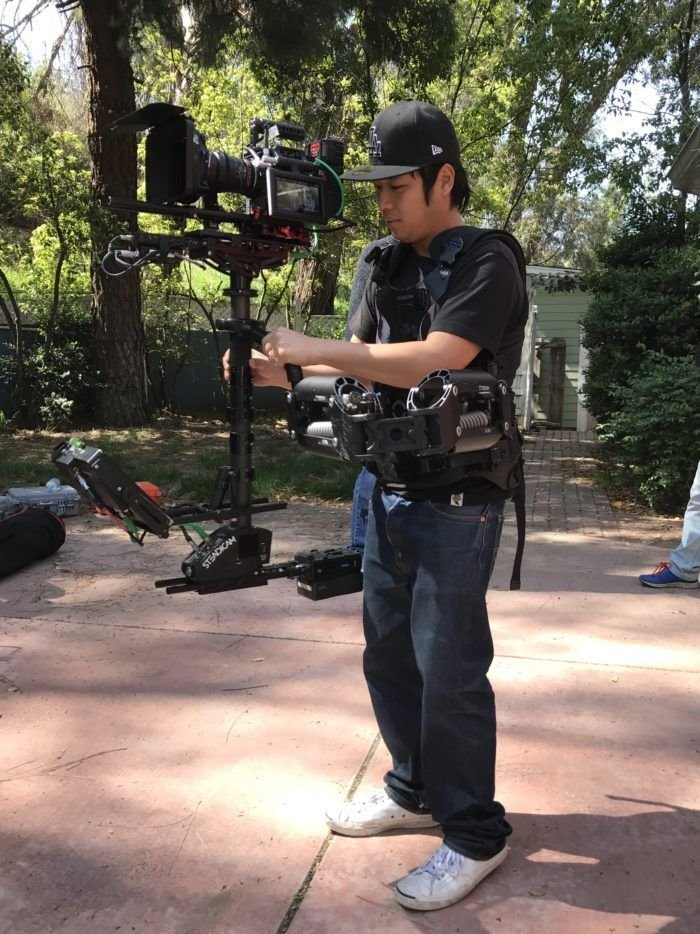 As an in-demand cinematographer, Weilun Feng is a sculptor, a visionary, and a storyteller. Using his keen eye behind a lens, he takes words on a script and a director's vision and turns that into something visual, creating a true work of art. It is this sense of accomplishment that makes Feng love what he does so much, and his passion for his craft directly translates into every project he embarks on.
Feng is known in China and the United States for his outstanding cinematography talents. His work on award-winning films like The Power of Talk Show and Love You Can Buy have allowed the films to reach great international success, and his contributions to the documentary series following the Chengdu Hunters Overwatch League esports team has captivated hundreds of thousands of people across China.
Feng also has been vital to the success of various commercials and PSAs throughout his career, including spots such as Antidepressant for Sino TV and Never Leave Children Unattended in the Car by Asian Pacific Counseling & Treatment Centers/SSG and Parvaim Media and funded in part by LA County Department of Children and Family Services. The purpose of the latter was to remind people to never leave children in the car, because according to the safety organization Kids and Cars, an average of 37 children die each year in hot cars.
The story of the commercial is about a mother who drives a car with her child in the backseat. The weather is over 100°F. When she arrives at the final destination, she begins to check her makeup and see if she has forgotten anything. Her child is sleeping in the back seat, and the commercial makes it seem like she is going to leave her child to rest. A voiceover begins. "Your purse is important, your makeup is important, but don't forget your children, they are the most important things you don't want to forget." This was a message Feng wanted to help spread, as those deaths that occur from leaving children in a car are so very preventable.
"There are a lot of public service advertisements coming out every year, but I've noticed that most people just skip them every time they see it. I believe audiences know that they shouldn't leave the kids in the car, but when it happens to them, they start looking for some excuses. I thought that I could help with a powerful delivery to make unforgettable images to really leave an impact with the audience," said Feng.
When the director of this project, ERay Chang, was looking for a cinematographer that could execute his vision, he reached out to Feng and introduced him to the script. Feng immediately said yes, and told him he would put the focus of the commercial on the kids and highlight their point of view, knowing that they are the most important aspect of the commercial to leave that lasting memory for viewers.

"Weilun is a cinematographer who is full of passion. He always brings positive energy on set.
As a cinematographer myself, I consider Weilun a real professional. He is a young man that I can trust when I'm directing and he is my DP. He has his own unique point of view in terms of his craft. He did an excellent job with the composition and lighting to create this commercial visually and achieved my expectation. More importantly, Weilun knows how to create a scene that can catch the younger generation's eyes. That was impressive. Weilun did a lot of great and important preparation during the production. If he is in charge of the camera department, you have nothing to worry about. I can't wait to work with him on future projects," said Chang.
The original plan for the commercial was to only make it in Mandarin and air it on two to three television stations. However, the final commercial was so moving that Parvaim Media ended up translating it into several languages, including English, Korean and Vietnamese, and airing it all across the U.S.
"I'm really pleased that we made such a wonderful commercial. I can't wait to work with ERay and Parvaim Media again. The success of it all makes me want to do another public service advertisement that can have a positive impact on society," said Feng.
Feng plans on working with ERay Chang and his production company Parvaim Media on more commercials in 2020.