Mengchao Lin on Shaping A Film And The Power Of Good Editing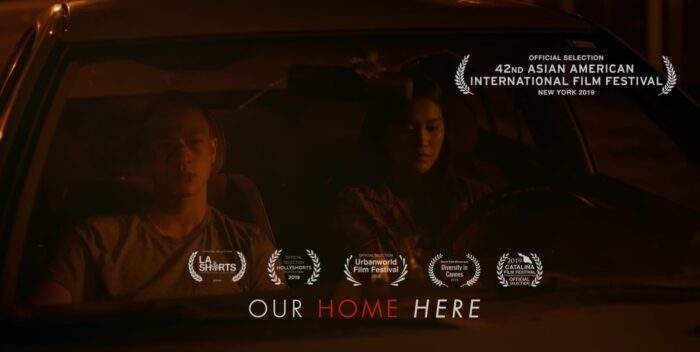 Editing, for Mengchao Lin, is like retouching an already painted canvas; it is solving a complex problem; it is putting pieces of a puzzle together with an infinite amount of solutions. The goal is not just to make the painting what it was, or to simply solve the problem, or to put those puzzle pieces together in the most simplistic way, it is about making it better than when she got there, turning a film into a true work of art.
"I enjoy the directorship that an editor has over a film or video. Editors have the ability to almost completely change a storyline, simply by the inclusion of a certain frame at a certain point. I like the feeling of utilizing the visual language to convey emotions, it hits people more deeply than just words," she says.
Lin has put her defining touch on many acclaimed films, including Free Ride, Gummi Bear, American Dream, Cupcake, and more. She is no stranger to success, but it is her passion for her chosen career that keeps her at the top of her game.
Lin once again showed her artistry to audiences around the world with her work on Our Home Here. The film tells the story of an ordinary day in small-town Texas. Confused and frustrated by his rejection from the US Marines, 19-year-old Dylan clashes with his older sister, Rose. Meanwhile, driven by guilt and loneliness, 43-year-old fast food worker Celine tries in vain to convince her far-away son that she's becoming successful in America. 20-year-old Sean grapples with his aimlessness, turning to the comforts of drugs and alcohol. Unbeknownst to them, these four lives will soon come together in a violent clash at the Sunny Meals drive-thru when Sean's drug-bender takes a sinister turn, forever changing the trajectories of their lives, their careers, and their relationships.
"The film explores the desire for control, identity and family. In combination, they serve to also challenge the micro and macro aggressions of our society onto those who are cast off as different. Underneath it all, the undercurrent of deep-rooted and misunderstood unconditional love stays present between the broken relationships desperate for reconnection," says Lin.
Our Home Here had its world premiere at the American Film Institute in May 2019. From there, it won the Best Short Film Award at the 42nd Asian American International Film Festival. It also was a finalist at the Chinese American Film Festival, and an Official Selection of the HollyShorts Film Festival, CATALINA Film Festival, Urban World Film Festival, Victory International film festival, and more. Lin is proud to have played her part in such a critically acclaimed production.
"We had worked on this project over one year, and the most effort and improvement of this project happened during editing. It totally changed the structure from the screenplay version. That's why editors played a really vital role in this project. What we did during the editing process really saved the whole story and won the audience's heart" says director Chen.
As the film has many storylines that all are woven together, editing is absolutely imperative. The script went through a lot of development in the months of production. One of the biggest risks the team heavily discussed was having more than one narrative. In the beginning, the version of a single storyline always left the audience feeling confused. It was Lin who then brought up the idea of setting two storylines and having them cross at one point. She felt the audience could have a clear vision about the time that has passed by doing this. It makes the four characters in the film meet at the same story beat, which emphasized their similar fates and feelings. It makes the story more powerful in emotional expression.
"This is a parallel story of broken relationships between parents and their children striving for the American Dream all revolving around one explosive night at a fast food joint. It is a film that talks about immigrant life in American society. As a foreigner in America myself, I can feel isolated on some level. Just like the characters in this story, they are trying so hard to integrate into the society where they live, but it will never be easy," she says.
During post-production, Lin co-edited with two other editors. It was a unique process for Lin, who had only ever been the sole editor before. She enjoyed this new process, creating a collaboration of ideas to each cut, with fresh eyes on every turn. It allowed the editing team to have more possibilities to build the story structure, and also stand in a more objective way to deal with the cut.
"The director is really open-minded and patient. She gave me a lot of opportunities to make the cut differently. We explored the imaginative timeline, and we got 4 people to develop the edit together. The brainstorming brought us a lot of brilliant ideas," she says.
American Dream comments on the complexity of living in America as a person of color, immigrant, female and a first-generation American. Armed with two perspectives, the film portrays two sides of the same coin, an immigrant mother who had abandoned her child and the first-generation children who have been abandoned from two different cultures coexisting and brushing each other's lives during one incident. It also does this with the two men in the film who act on violence and to seek control. It is a must see, and as an immigrant herself, Lin is proud to have played her part in telling such an important story.