Bright Future for Australian Plastic Fabricators
If you haven't yet heard the term 'additive manufacturing', watch out; you'll be hearing a lot about it in 2019. In fact, you'll be hearing a lot more about Australian plastic fabricators in general.
Additive manufacturing is a new approach to industrial production, designed to create lighter yet stronger parts and systems. It is already very big news in the automotive industry. The process uses computer-aided design (CAD) and 3D object scanning to make strong and precise geometric shapes.
Why is it better than traditional methods? We've already mentioned the fact that it is lighter and stronger; it also offers quicker and more economic results, as it doesn't require further machining, milling, shaping or any other process.
Whilst additive manufacturing can be used with metals and ceramics, it's the plastics industry that is likely to benefit the most. Thermoplastics are the most popular additive manufacturing materials and that's not new.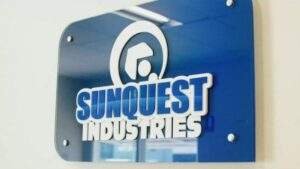 Australian Plastic Fabricators
Thermoplastic polymers have been used in 3D printing for many years. These include nylon, polycarbonate (PC) and polyvinyl alcohol (PVA), and you'll find them throughout the automotive, aerospace and health care sectors.
For an innovative plastic fabrication company, this is big news. It will allow plastic fabricators to offer many more new and exciting services to their customers. It's also great news for local businesses seeking cost-effective solutions to their production challenges.
Australian plastic fabricators have been working on ways of better reproducing designs for some years. CAD made this possible, allowing a template to be created, stored and used over and over again.
Towards the end of last year, the future of plastics in Australia was the main topic discussed at the Australian Society of Plastics' Engineers annual conference in Melbourne. Or, to be more exact, the sustainable future of plastics.
Plastic Fabrication Company
What people have to remember is that using plastics in manufacturing is completely separate from the debate over plastic bags, straws and other plastic waste. To dismiss it all would be throwing out the baby with the bath water!
Unsustainable plastics made using crude oil are being replaced by plant-based materials and recycled plastics. One method uses sugar and carbon dioxide to produce a plastic free from BPA. Strong, transparent and scratch-resistant, this type of plastic simply returns to sugar and carbon dioxide when it degrades.
Australian plastic fabricators are very skilled, and you don't have to travel to the big cities to find them. On the Sunshine Coast, for example, you'll find what you need at Sunquest Industries. They can weld, bend, cut, drill and shape plastic into just about anything!
Whether you want a one-off product or ongoing supplies, it can be done across a wide range of applications including commercial, industrial, marine and custom.
Commercial components include signage, display products and light boxes made from materials such as acrylic, Perspex and polycarbonate. You'll see a lot of these used around the Sunshine Coast by the real estate agencies.
Industrial Plastic Fabrication
Industrial services include production line components, food grade products and materials that need to be lightweight and corrosion resistant. Whatever you want made from plastic, it's pretty likely there's a fabrication method for it.
If you're in the market for plastics be sure to choose a fabricator with all the necessary equipment, including CNC routers. This enables them to take on both big and small projects and provide cost-effective solutions.
If it's custom business signage you're after, plastics are a great choice for many reasons. Unlike some materials, plastics can easily be cut to any size. That gives you choice and flexibility. Plastic is also great when you need business signs to be produced quickly. It's also suitable for any type of business and is a very cost-effective signage solution.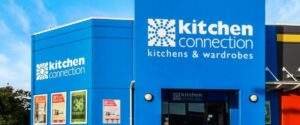 Plastic Signage
When you work with a local signage business with an in-house plastics team, you know you're going to get an affordable customer-orientated service every time. Remember, their reputation relies on doing a good job.
If you're unsure of which solution to choose, talk through your needs with the team. Once they have an idea of what you want, where it will be located and what your budget is, they can come up with the perfect solution.
One of the most popular choices on the Sunshine Coast is acrylic. It's perfect for custom signs as its lightweight, affordable, durable and climate resistant. Signage on the Sunshine Coast has to be tough to stand up to the heat, humidity and salty sea air!
Corrugated plastic signage is ideal for temporary signage, to promote an event or perhaps an open home. It's cheap, very versatile and easy to transport, as well as being available in a wide variety of colours.
From signage and window displays to pool safety signs and marine plastics, plastic provides a versatile sustainable solution.