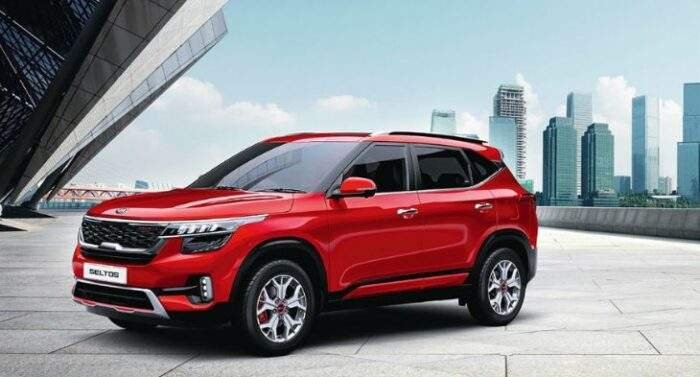 A car that can meet the everyday commutation needs of your family is what a family car is. Additionally, it has to be safe and baby-friendly. Finding such a car can be a hassle since there are so many to choose from. Therefore, for your convenience, we're going to provide a full fledged review of some of the best Dubai cars that you can get for your family.
This list contains a compilation of some of the best used SUVs, hatchbacks and sedans that can serve as a good car for meeting the everyday commutation needs of your family. But that's not all, the best part is that these cars are super affordable and are tested to be baby-friendly.
Ford Edge
A crossover SUV to meet all your family needs, the Ford Edge is a 5-seater that is nimbler, quieter and more spacious than others. It's one of the top cars for families that is exceptionally popular in the Middle East. Not only this Ford is jam packed with specs but it also has an overall 5-star rating for safety by the NHTSA. It has a 2.0 L intercooled turbo engine that produces a horsepower of 250 and a 2.7L V6 engine that can produce a power of 335 hp. However, the transmission is the same for all, that is the eight-speed automatic transmission.
Audi Q5
What can be more comfortable than an Audi? So, if you're looking for a comfortable, safe yet luxurious car, Audi Q5 is the perfect pick for you. Given a 5-star safety rating by the NHTSA, the Q5 will absorb all the road bumps without disturbing your baby. But this isn't all, you can even go off-roading with your kids safe on it as it's an (All-Wheel-Drive) AWD. Additionally, it comes with a powerful turbocharged 2.0L four-cylinder engine that can produce a power of 261 horses.
Chevrolet Malibu
A sedan to meet all the needs of your family, the chevy malibu is one of the best vehicles that any family person can get. With a roomy seat, expansive cabin space, large legroom and exceptional boot space, it makes an ideal sedan for any family.
Similarly, the quiet and peaceful smooth drive makes it a baby-friendly sedan that has a 5-star safety ranking. It comes with a turbocharged intercooler 16-valve inline-4 engine that produces 163 hp. The fuel economy of this car is also quite impressive despite being a sedan it gives a good mpg.
Toyota Prius
If you are one of the eco geeks, a green and eco-friendly pick will be perfect for you and what can be better than the good old Toyota Prius. It is one of the most practical, reliable, spacious and budget-friendly cars that one can find. Other than having a splendid fuel economy, it also hosts a humongous trunk space that can easily carry all the equipment you need to care for your baby. Additionally, it is front-wheel drive so you will enjoy a good road grip, handling as well as extraordinary fuel economy.
It has a 1.8 L four-cylinder engine that produces 96 horsepower whereas along with the 90kW motor it can produce a total of 121 hp. Another added benefit that you get to enjoy by buying a green car is the free parking spots fixed by the RTA for eco-cars.
BMW X5
A symbol of comfort, safety, luxury and style, BMW X5 has everything that one desires in a full-fledged family car. With ample boot space, comfy seats and a spacious cabin, everyone can fit in this car without any trouble.
It has a powerful 3.0 L V8 engine that helps it to recreate the power of 523 stallions and there is no terrain where you can not go with this monster. That too in an extremely safe and luxurious way. Moreover, the BMW X5 has also been rated a five-star in all of the safety categories by the NHTSA and this makes it a top pick as a family car. Additionally, with its 5 and 7 seating space variants, it can easily accommodate a family of every size. All in all, BMW X5 is a perfect pick if you're looking for a luxurious SUV for your family.
There you have it! These are some of the family cars that you can easily find in any showroom that deals with used cars for sale in UAE.
Read More:top-5-websites-for-buying-and-selling-used-cars-in-dubai