Best Gift Ideas For Elderly And Parents This Diwali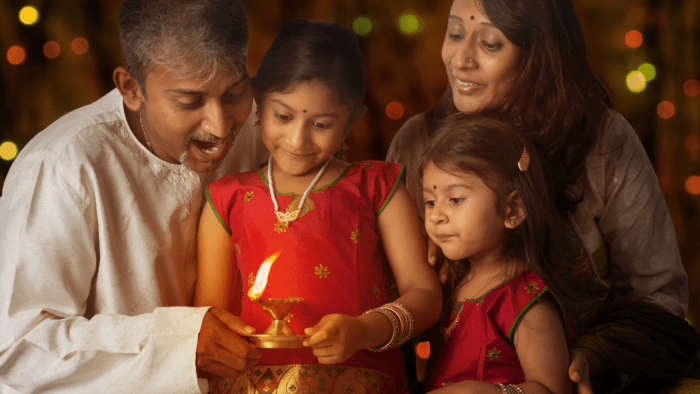 The days leading up to Diwali are exciting and busy. Everyone is preparing their houses for the festivals, by cleaning it thoroughly, hanging lights, making rangoli, and whipping up sweets. It is a miracle time where everyone is trying their best to make the festival of lights special for their near and dear ones.
The tradition in India is to exchange sweets with relatives and take blessings from elders. That is the best thing about Diwali. But if you want something extra for your elderly relatives or parents, you can buy a few presents for them. When it comes to buying presents for them, go for something simple, useful, and an item which they require. Do not go overboard, and if you live in a different city, I guess the best present for them is you celebrating Diwali with you.
Let's check out these Diwali gift ideas for your parents or any elderly relative.
1. A card
A hand-made card with a Diwali custom box full of their favorite sweets and snacks can be a perfect gift for them. So, log in to Canva.com go to their Diwali card making page. Here you will find tons of templates with appealing backgrounds that you can use for your Diwali card.
Customize it to the basket so that they both compliment each other. You can share it digitally, or you can print it out and send it along with the custom Diwali basket to your relatives.
2. Decorative lights
String lights, curtain lights, decorative lights for the house, and electric diyas are crucial to Diwali decoration. The festival of light would be incomplete without them. And your parents will love this gift, especially if they are using the old lights only.
Go a step further and hire a professional decorative company which can light up the entire house for them.
3. A customized chocolate boxes
Sweets are integral to Diwali celebration, and everyone loves eating sweets on this day. Even people with diabetes or on a diet would love to eat at least one sweet this Diwali. So, why not give them a box of luxury chocolates. You can buy it from a bakery that can make sugar-free chocolates for you or so.
If you order these in bulk for all your elderly relatives, it will even be cheaper for you. Chocolates are such an indulgent sweet dish, and you can never go wrong with it.
4. Idols of God Ganesh and Goddess Lakshmi
We all know that we worship God Ganesh and Goddess Lakshmi on Diwali. We usually use a sacred poster to do the puja. But why not present your parents with idols of them? It would be a great addition to their temple, and it will make the puja even better.
Make sure that the idols that you buy are right in size as per the space and height of the temple. Do not buy ones that they will find it difficult to fit in their temple. Also, look for a set which has the idol of Goddess Saraswati as well.
5. Ornamental utensils
On Dhanteras, it is a tradition to buy silver jewelry or ornaments or utensils. So, maybe you should buy one for your relatives or parents. Also, you can get them ornamental utensils which they can use to put out sweets and snacks for guests who will visit them on Diwali.
6. Clothes
Buy your mother a saree or suit in her favourite colour. And get a matching kurta pajama for your father. Most parents buy new clothes for all their children, but never get anything new for themselves.
So, make sure that this year, they wear something new. You can also get your mother matching accessories to the saree that she is wearing on Diwali if you are unable to get your hands on a beautiful saree.
Tips for gifts
When buying gifts for your parents, keep in mind these things:
Buy things according to their preference. It is best to list down things like their preferred brand or item or colour. It will help you narrow your search and get things that you know they will certainly love.
Also, look back to the conversations that you have had with your parents. Is there something that they need or require? If so, that will make for the perfect gift for them.
Lastly, personalize the gift, like making a card or cooking up a storm for them or creating a photo collage of all Diwali memories. Personalized gifts hold a lot of importance over material things.
Happy Diwali!