5 Ways to Improve Skillset with E-Learning without Sacrificing Job
"Old days were better" – have you heard this before? If you see your grandparents on regularly, they might have told you already how things were much simpler and better back in their days. I don't know much about other things, but the professional field has certainly become more competitive than ever. And now, it's not just your peers that you need to compete for better job opportunities. You also need to make yourself useful at the time when AI automation is making thousands of jobs obsolete.
Every year, millions of people are graduating from schools, colleges and universities. So, if you think you can grow in your career just by relying on your college degree and limited set of skills, then you are mistaken. Also, taking a sabbatical from your job for a year to develop a new set of skills may not be an ideal option to pursue. That's where e-learning comes into play.
Image Source: Pixabay.com
E-Learning is more than just getting help with assignments online. It is a gift of modern-day technology that has made learning seamless and more convenient for everyone. That's right. E-learning is for everyone, be it a teenager looking for assignment help or a professional marketer who wants to develop a new skillset for better career opportunities. Today, we are going to discuss 5 effective ways e-learning can help professionals gain new skills and career opportunities.
#1. E-learning lets you earn certificates while you work
In some industries, it is important to get a certain level of qualification to hold a significant position in the organization. If you think your career's growth is stunted because of your average qualification, you can enroll in an online certification course and gain a new set of knowledge and skills while working.
Since e-learning allows you to learn things at your own pace, you can continue your work and still attend the certificate course. This way, you don't need to take a break from the professional world and still improve your skills and qualifications, giving your career a new direction.
#2. E-learning makes it easier for professionals to upgrade their skills
Unlike the traditional courses, enrolling in e-learning courses is much easier. And now, even the employers have started to see the potential of sponsoring the ongoing training of their workforce through various e-learning platforms. Thanks to the platforms like Udemy and WizIQ, upgrading individual skills have become more available to working professionals at almost every level.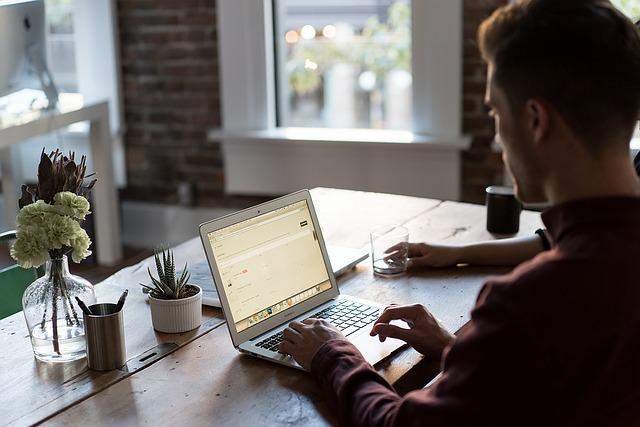 Image Source: Pixabay.com
Even though most employers use e-learning programs to train their team as per their organization's need, the trend of upgrading skills at an individual level is also getting much exposure in today's date. Individuals who are willing to move up in their career can use these e-learning courses to boost their knowledge within their respective field. With better skillsets and more knowledge of the field, individuals can now present a more promising resume which can open new avenues for their careers within the industry.
#3. E-learning encourages innovation
There are not too many industries where you can learn a new thing every day. Most people perform the same job throughout the year, where they stop learning. E-learning not only helps employees learn things but also allows employers to promote innovation and engagement in the team. So, it is a win-win situation for both parties.
As an employee, you are likely to feel more energized and content as you learn and experiment with new things. The employers can benefit from the increased innovation and thought leadership, coming from their own office. Also, it is worth mentioning that e-learning can ignite new ideas and aid the professionals to drive change in certain industries (e.g. advertising) where new ideas are essential.
#4. E-learning helps meet the evolving needs of the job market
As you may have noticed, there's a gap between academic learning and the requirements of the professional field. And the gap is getting wider with each passing year. While it is difficult to change the traditional education system frequently to match the evolving needs of the job market, e-learning courses are more likely to adapt to the changes.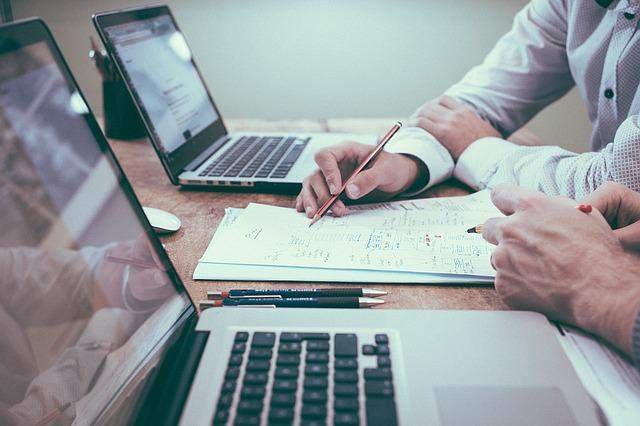 Image Source: Pixabay.com
Interestingly, e-learning can also help educators learn about the recent requirements of the professional field, and help their students prepare for future endeavours by delivering the necessary guidance. If you are a working professional, you can also use the e-learning platforms to improve your skillset to meet the changing requirements of the industry.
#5. E-learning helps disrupt the monotony of work
E-learning is a lot different than traditional learning. You can get your study material as not only text documents but also in forms of video clips and podcasts. If your work life is leaving you no time for any recreational activities, you can at least try to break the monotony by enrolling in an e-learning course.
Interestingly, you can take a small break from work during your shift and listen to the podcast to learn new things. This not only provides you with a change in the routine but also help you concentrate better on your work, boosting productivity. Moreover, when you start to learn new things, it adds value to your personality, which starts to show in your work.
To wrap it up,
Learning is a continuous process. And in order to ensure growth in your professional career, you need to improve your knowledge and skills continuously within and/or outside your field of expertise. E-learning is a great medium that opens up a world of new learning opportunities to everyone. And as a working professional, it is your best chance to improve your career prospect in the age where automation is inevitable. You will have enough time to tell your grandkids how the old days were better.
Author bio:
Jedda Cain is an academic counsellor who has an experience of close to a decade in the sphere. She has worked with many reputed educational institutions. She has pursued her Ph.D. from the University of Melbourne and has been working for Essay Assignment Help, a top essay help service provider for two years.