Bangkok and Pattaya are very fascinating and exciting locations to visit. These places are well-known for its nightlife, sightseeing, cultural programmes, watersports, and many more. There are lots of adventure waiting for you in these incredible cities.
With all the localities you will find yourself experiencing every walk of life, from very poor to very rich all assemble in one city and everyone feels like home. You might be searching for the best places to visit in Bangkok and Pattaya so that you can spend your holidays and enjoy. So we are providing you with a list of places which you can explore on your Bangkok Pattaya Package tour. .
Have a look:-
1. Wat Pho: The Reclining Buddha
Wat Pho is a place in Bangkok which is the temple of reclining Buddha in which there is a statue of Buddha which stands fifteen (15) meters tall and forty-six (46) meters long. When you will look closely you will find it is covered with gold leaf and it will be the most incredible thing you will watch in Bangkok.
2. Chanthaburi Sapphire Mines
You can take a tour to Chanthaburi Sapphire Mines as this is the most favored place to visit at Pattaya. Here you will get a chance to see how the cutting and polishing of these precious Sapphire stones are done and made perfect, you can also take tours to explore this amazing place.
3. Bangkok Grand Palace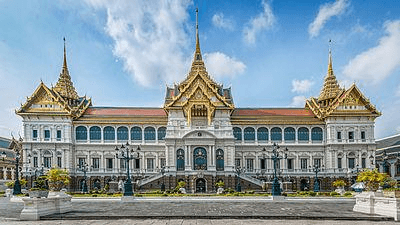 Out of all the places, the Grand Palace is the most popular attraction in Bangkok. So when you visit Bangkok don't forget to watch this amazing palace and be aware of scams occurring there only pay the entrance fees when you visit the palace.
4. Mini Siam Pattaya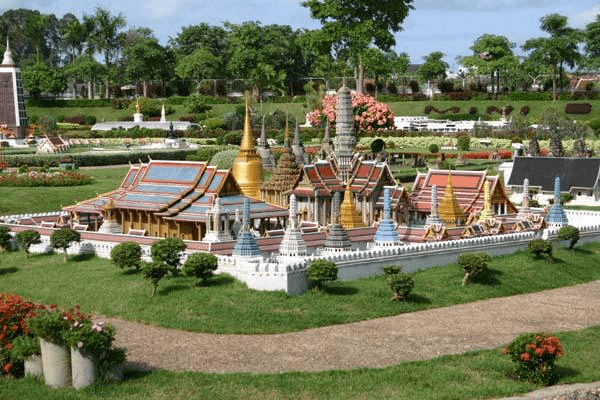 This is the first miniature model of Thai heritage and wonders of the world build at Pattaya which includes replicas of many beautiful sites like London bridge, Pyramid, Statue of liberty, Bridge over the River Kwai, Prasat Hin Phimai, and many more, you will definitely enjoy seeing these wonderful places.
5. Sky Train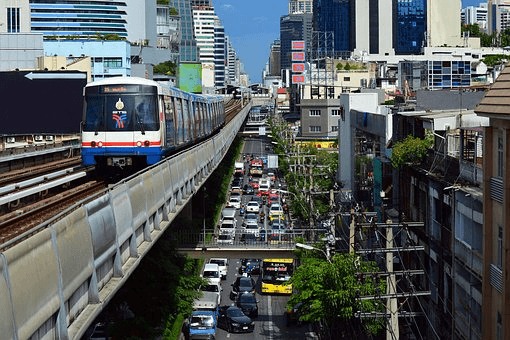 Sky train at Bangkok will take you high above the traffic giving you the view of the beautiful city. Travelling could not be simpler than this, it covers almost all parts of Bangkok you would ever want to visit. New experiences are waiting for you at Bangkok so just go and grab the opportunity.
6. Cabaret Show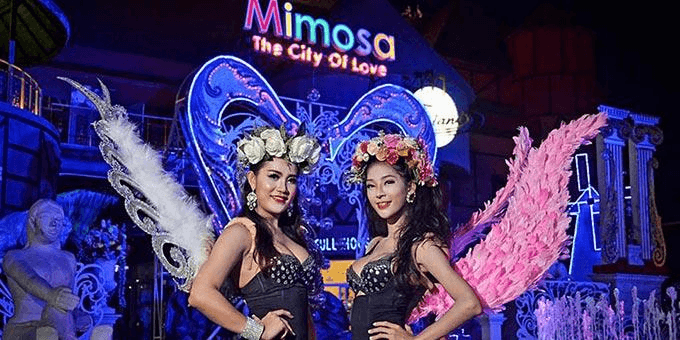 From one of the famous tourist attraction places at Pattaya, there are the Cabaret shows which are performed by multi-talented ladyboys or by cross-dressing performers. At different Carberet shows, the different type of performance is given to entertain you in different ways. They are performed on various timings so choose the time whichever is comfortable for you.
7. Chatuchak Market at Bangkok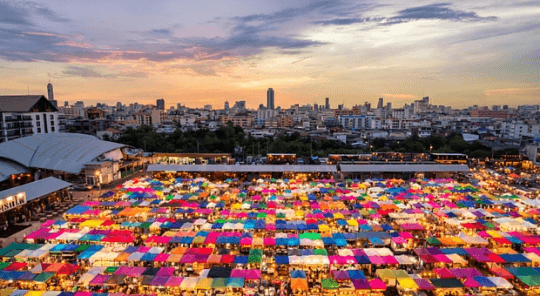 If you are a shopaholic and wants to do shopping in Bangkok then there is no better place than this Chatuchak Market as it covers almost all the branded and non-branded items in around 8000 shops. You will find whatever you need at very affordable prices.
8. Rocket Ball Ride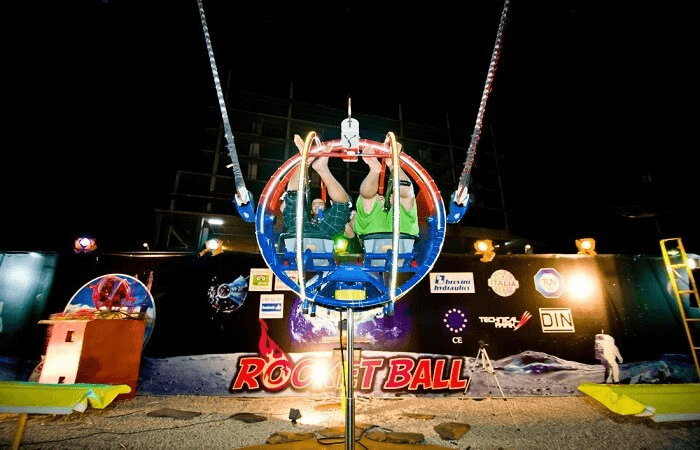 You wanna have thrilling experience at your trip to Pattaya then nothing can be better than this Rocket ball ride. In this, you will be made to sit in a steel-made vehicle who's strings will be attached to towers then this ride will toss you up high in the air. This is the most thrilling thing you can do at Pattaya night.
9. Chao Phraya River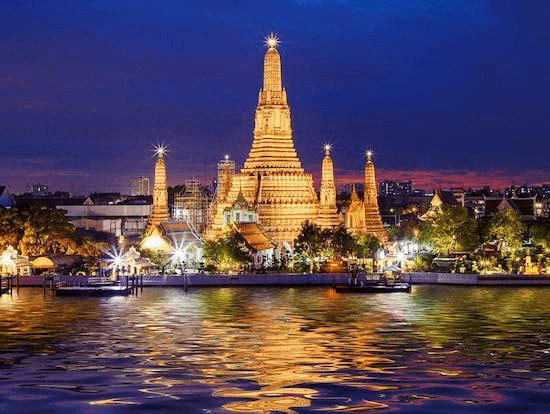 Bangkok is also known as 'Venice of the East' because of this Chao Phraya River which flows through Bangkok and feeds all little canals there. You can enjoy boating on this beautiful river and you will see high fancy hotels on one side and on the other side, you will see children playing.
10. Flight of the Gibbon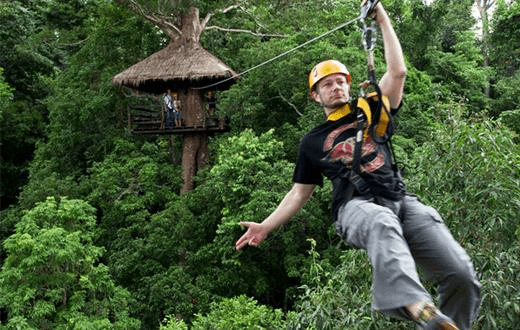 Don't miss to cover this adventure on your Pattaya trip. 'Flight of the Gibbon' is a ziplining experience that stretches for about 3 km over 26 platforms through Khao Kheow open zoo, it will take your full day time if you also visit jungle safari.
11. National Museum at Bangkok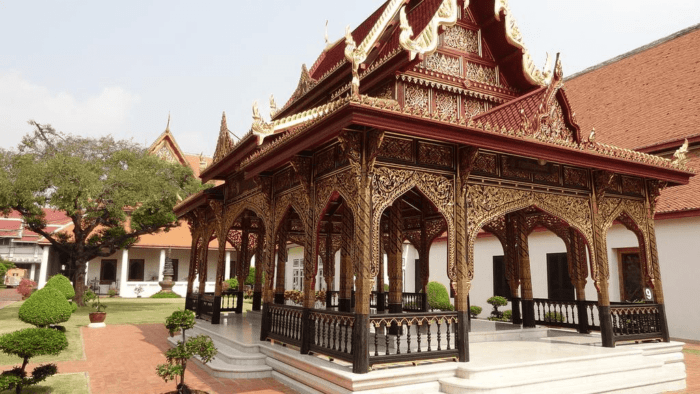 You will find the largest collection of historical man-made things and Tahi art in all of Thailand. There are many interesting things in the Bangkok museum which you can see like Chinese weapons, clothing, textiles, puppets, precious stones, Khon masks, and many more. It will be great if you visit the museum on Thursday because you will be given the tour in English so that you can get a clear understanding of the museum.
12. Koh Samet Island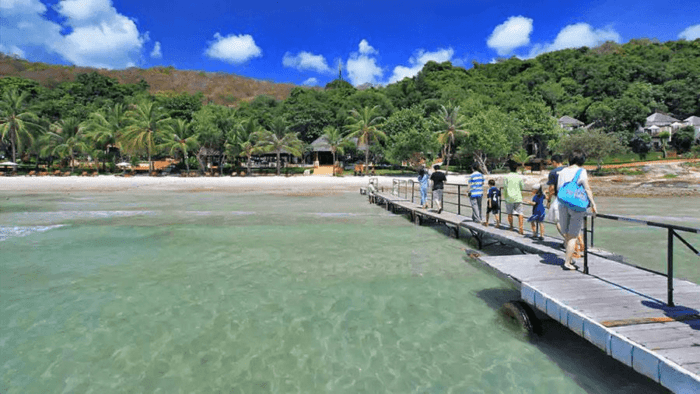 People of Pattaya call it as Paradise Island, it is a white sand island near Pattaya mainland. The island will attract you with its sparkling white sand, crystal blue water, and beach-front. You will find this place truly amazing as you can relax on the beach and enjoy.
13. Nana Plaza
This plaza is located outside the BTS station of Bangkok called Nana that is why this place is called Nana plaza. Here you will find many gogo bars and Thai ladies waiting for you so just sit down at the bar and enjoy the drinks.
14. Koh Larn Coral Island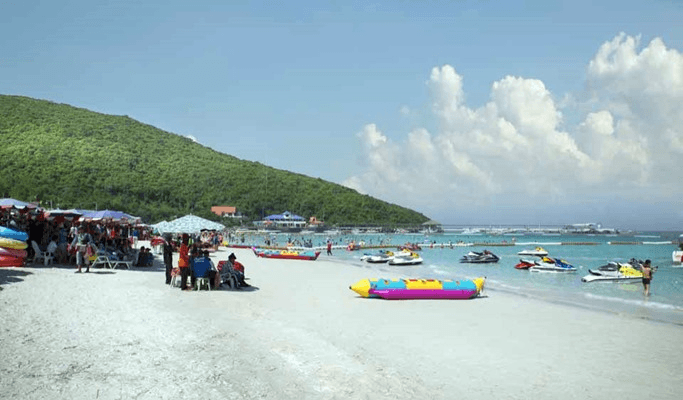 You can enjoy scuba diving, windsurfing, swimming, snorkeling, and many other watersports here. There are lots of super fun activities to do like jet-skiing or you can take the sunbath. The coral island is one of the most popular islands and an attractive destination to visit in Pattaya.
15. Sathorn Unique Tower
Before the financial crisis occurred in the world, this huge building was being made in the middle of the Bangkok city, but because of the crisis work of the building was stopped and never started again. So the tower is still incomplete but you can climb on this tower, there are some security guards you will just need to pay them and you will be allowed to roam around the tower and the view from the top of the tower is breathtaking.
16. Flora and Fauna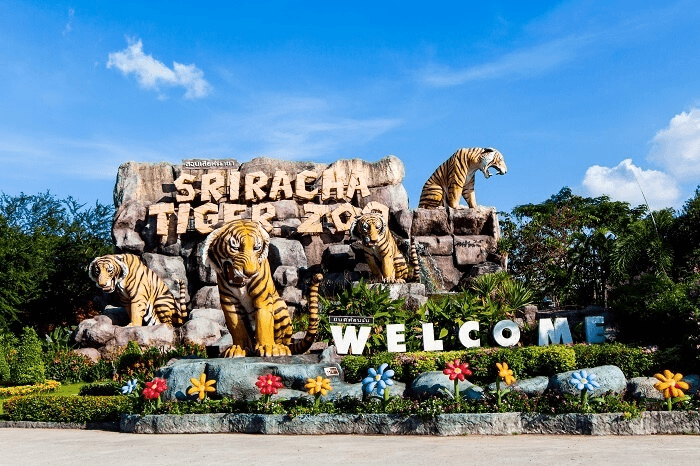 Not only nightlife and parties are exploring places at Pattaya, but you can also explore Nong Nooch Botanical Garden, Khao Kheow open zoo, Elephant Village, Sriracha Tiger zoo, and many more nature connected places. You can dive with sharks in Underwater World Marine Park and also don't miss feeding the fish.
These were the best places you can explore on your trip to Bangkok and Pattaya. You are going to have lots of fun on this adventurous trip. Ya, don't forget to click awesome pictures and post on social media.Enjoy your holiday and have a safe trip!!!