10 Black Friday Hotel Deals You Just Can't-Miss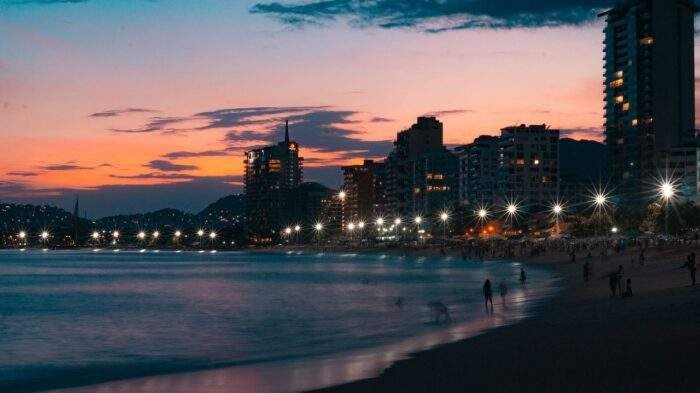 Are you planning for a vacation and looking out for good hotel deals? Then you are really lucky because there are lots of Black Friday deals offered by top hotels from around the world.
Here is a list of 10 Black Friday Hotel deals that you might consider while planning your next vacation:
1. Lisbon Heritage Hotels
If you are planning for an amazing vacation to Lisbon in Portugal, then Lisbon Heritage Hotels is the best option to choose for your hotel stay. This premium chain of hotels offers luxurious services at an affordable price. This hotel reflects the charm and culture of the beautiful city of Lisbon. You can get more discounts using Lisbon Heritage Hotels promo codes on bookings.

2. The Peninsula Hotels
The famous Peninsula Hotels has three properties in the U.S., one in Chicago, and the other two in Beverly Hills and New York City respectively. The New York, Beverly Hills and Peninsula Chicago are offering deals of up to 30% off on room bookings, dining and spa. During the Black Friday sales, the hotel in Chicago offers 30% off on room bookings. Whereas the one in Beverly Hills offers 20% off on room bookings.

3. Velas Resorts
Velas resorts is a famous Mexico-based hotel group which provides unmatched all-inclusive premium services in Los Cabos, Puerto Vallarta, Riviera Nayarit and Riviera Maya. Check out their presale Black Friday offer and register now to get amazing deals.

4. The Lexington Hotel – New York City
The Lexington Hotel is a modern hotel which provides luxurious rooms with marble bathrooms, blackout drapes and dark wood furnishings. Guests can enjoy awesome food and the fabulous view of The New York City from their window while sipping the tastiest cocktails. During the Black Friday sale, you can book rooms starting from $129 per night or get discounts of up to 50%.

5. Wave Resort – Long Branch, New Jersey
Wave Resort is an oceanfront resort in New Jersey that has over 67 boutique rooms. These rooms comprise a walk-out terrace which is perfect for spending quality time with your loved ones while watching the ocean and enjoying the fresh ocean breeze. This awesome resort is offering a mind-blowing discount of up to 40% on room bookings. Booking starts from November 24th to December 5th, 2019 for stays between November 25th to March 31st, 2020.

6. Craddock Terry Hotel – Lynchburg, Virginia
Are you planning a trip to Virginia? Then, check out the website of Craddock Terry Hotel now! This place offers an incredible view of the beautiful James River, the Blue Ridge Mountains and historic downtown Lynchburg.
They offer 25% discount on the price of the hotel's best available rooms. Book your stay now and visit anytime up to February 2020.

7. Edgewater Beach Hotel – Naples, Florida
Want to spend a lavish holiday in Florida? Then, why don't you check out the luxurious Edgewater Beach Hotel. The beautiful and premium suites of this hotel feature a dining and living room. Their suites have fully-equipped kitchen as well as awesome private balcony. You can get up to 50% off on suite bookings which will be valid up to June 30, 2020.

8. Opal Sands Resort – Clearwater Beach, Florida
Florida has a range of awesome hotels that are offering huge discounts during this Black Friday 2019. Check out the Opal Sands Resort that is located near the beach so that you can have utmost fun while staying in their luxurious rooms. You can get up to 50% off on the prices of their best available rooms. Book the room between December 2nd and 4th for travelling from December 2nd to February 6th, 2020 as well as from May 1st to June 30th, 2020.

9. Emerald Grande at HarborWalk Village – Destin, Florida
Emerald Grande provides tourists comfortable accommodations along with mind blowing experiences like pirate ship excursions, free concerts, stunning fireworks display, dolphin cruises, and more. They are offering a discount of up to 20% on all winter stays from December 1st to February 29th, 2020.

10. Sunrise Springs Spa Resort – Santa Fe, New Mexico
If you are planning a trip to New Mexico then, check out the famous Sunrise Springs Spa Resort. Travelers can expel their stress in their luxury pools as well as enjoy activities like playing with kittens and puppies, enjoy their art classes and more. You can also visit Delhi -Magazine for other existing news.
This company is offering 52% off on hotel bookings with free breakfast for two. The offer is valid from December 1st to April 15th, 2020 and you can book your hotel stay between November 29th to December 6th.

So, what are you waiting for? Book your flight tickets and book a room in these luxury resorts at super affordable price by using coupons and vouchers available on the coupon store Don'tPayAll.