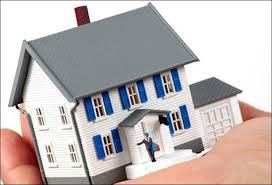 Home insurance is one of the most under-sold products in India. Despite the increasing necessity for protection against numerous threat to the property like damage by natural and man-made reason, the willingness of Indians for property insurance is below average. This article will explain the confusing parts of home insurance and clarify them.
Let's start with common reasons, why most Indians don't have home insurance?
Many Indians think that property insurance policies are confusing in terms of coverage. The depreciation clauses in the policies given them the feeling that they might end up paying more than the cover in case of damage or loss.
In India, most house owners are not yet clear about the claim settlement process and thus get intimidated due to their less transparency and involvement of legal formalities.
Indians feel that the premiums for home insurance plans are more expensive, however, the benefits offered by the policy are not enough.
The home structure insurance provides the coverage for the average cost of construction, which means it excludes all the luxury items the owner has fitted in the house. Thus it makes the insured sum lower than the need of the homeowner.
The above were the major reasons, why Indians neglect buying policies when it comes to their houses. However, the most misunderstood factor of home insurance is its insured sum. The value of a property is based on three main factors- construction, land and locality. The insurance only provides cover to the construction cost of a house or building. For example, if the market and construction cost for a house is Rs. 1 crore and Rs. 40 lakhs respectively, the policy will only ensure Rs. 40 lakhs.
The home insurances are designed on the basis of two values,
Market Value- For Insurance, it is the value parallel to the cost of property after deducting depreciation.
Reinstatement Value- It is the value required for re-construction without any depreciation. The policies providing cover based on this value are best for the people willing to buy insurance for a structure as well as content. In this case, the insurer settles the claim after reconstruction.
Last but not least is understanding the nature of claim settlement for home insurance. After submitting a claim, the insurer inspects the property thoroughly to assess the losses. Some good insurance companies also help the policyholders throughout the settlement procedure. In recent years, insurers have simplified this process to encourage more people to get their homes insured.
After a natural calamity like earthquake or flood, it is devastating to watch a pile of cement and bricks which once was home. However, more devastating is not to have enough funds to rebuild it from scratch. With an increasing rate of house-theft and burglary, it has also become crucial to have home content insurance to cover the losses. Home insurance saves owners from such loss by providing cover for the structure as well as the content inside houses.