What Are The Advantages Of A Spiritual Healing Retreat?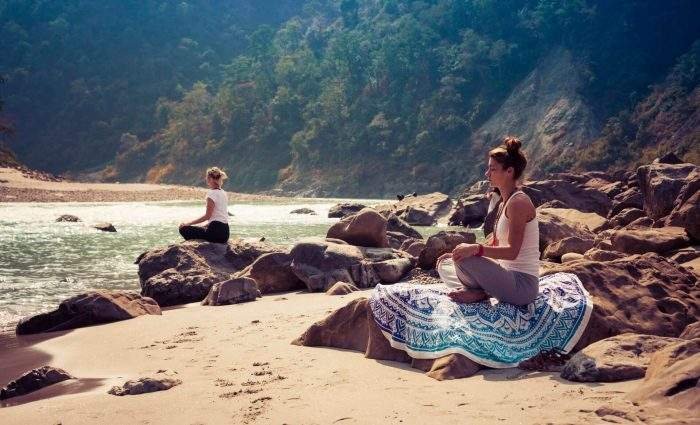 Wouldn't you want to turn off time for a moment and feel like you are in a fiction movie where you could just freeze every single thing around you and spend some quality time with yourself?
If the answer is yes, a spiritual healing retreat is a perfect opportunity for you to step away from everyday life and focus solely on your spiritual self. You do not necessarily have to be a guru or well-versed in spiritual practice. All you need is the willingness to re-center your thoughts and set a path that is most right for you.
To know and understand more about the amazing benefits of attending a spiritual healing retreat, continue reading this article.
Attending A Healing Retreat: The Top 5 Benefits
1. Connect With The Inner You
With the daily humdrum of life, it can get quite difficult to allocate time for ourselves, whether it is for praying, meditating, exercising, or just about anything else. At a healing retreat, you get the opportunity to commit from a single day to several weeks to focus solely on you and your spiritual side. Although most of us do not like to accept the fact that technology makes us weak in the knees, it gives us a much-needed excuse to get away from all the responsibilities for a few weeks. Staying away from technology teaches you to stay present at the moment.
2. Make Your Inner Self A Priority
If you feel as if daily stress and responsibilities are draining you mentally as well as spiritually, attending a retreat is the perfect place for you to learn and get guidance from other people towards the feeling that you need the most: inner peace. At a retreat, you will be exposed to the teachings that focus on redirecting your every thought in a positive direction. Doing so will inculcate a sense of inner peace into your life long after the retreat is over.
3. Associate With Kindred Spirits
Spiritual healing retreats are yoga fitness centers are often created in such a way that you get provided with not just the instructions but also the support for overcoming your most challenging inner conflicts. This support comes from your instructors, other practitioners, and fellow students (who are probably attending the retreat for the same reasons as you). This will give you a chance to discuss new ideas, exchange constructive feedback, and much more. Also, you will learn how to ask pointed questions and get answers you might have not been able to find in a book or the Internet.
4. Become A Finer Teacher To Those Around You
Once the retreat has come to an end and you have reached home, how will you make the lessons that you have learned from the retreat stay with you forever? By sharing those teachings. Sharing what you have learned and experienced with others is the best way to stay in touch with your experience of the spiritual healing retreat as you will get reminded of that experience every time when you share it with someone. It is that simple.

5. Do Not Forget To Have Fun
Whether you are feeling nervous about opening up or facing trouble having second thoughts regarding what to and what not to expect a retreat, just know that you are not alone. People who come to attend a healing retreat are from different backgrounds and have different stories. Although there might be some people who are regular practitioners, for some it may be their first time just like you. What you need to understand is that you will face problems initially, but that does not mean you have to be a scaredy-cat. Just have fun, enjoy your healing journey to its fullest, and the rest will take care of itself.
Regardless of what type of healing retreat you end up choosing, it is clear that a spiritual healing retreat will help you cultivating self-awareness and inner peace.
So, what are waiting for readers? Book a healing retreat now, pack your bags, and embark on a new yet unforgettable journey of your life. Practicing yoga does offer you some major physical and mental health benefits. However, your yoga teacher training provides you the right skills and techniques to share this ancient art with others.