Office is a second home of an employee, to keep your employee happy and boost their mood give them a satisfying and attractive interior. Depending upon your interior you should be careful about selecting office furniture manufacturer, because you have to keep in mind that your interior should not cost you much, it should match your budget as well as not very time consuming.
Today's offices are more then just a working space, it's a statement about you and your brand's vision, value and the set of employees you want to focus on. With coming up of more and more companies it is tough to keep up with the latest trend without spending a large amount on the design ideas because every company is keen to make their workplace appealing to attract more candidates.
Keeping the trend in mind you should design your office distinctively in modest budget and be careful of few things while designing, so that it should not be harsh on your pocket.
Find a purpose and set a budget
First of all, understand the need and purpose of your office, how many employees you have? Do you need extra meeting rooms, a big conference hall, more social space or an open sitting plan for employees can work? Do you need more storage?
Do your client visit your office frequently? Do you need more natural light? You should ask these questions before deciding on the design of the office.
Once you have decided on the requirements, now it becomes easier to decide on budget because you have a rough idea and it's time to set budget. The decided budget will help you in prioritizing needs and decide where you can make a cut.
Hiring a designer is a good option
You may be good in designing, but an expert, a designer will have experience of designing different offices, it will save time and money for you. You may decide colour for your office, furniture and the layout but still there are certain aspects that can be tough such as speaking or negotiating with contractors, electricians, or how to strategically set up desks without wasting any space etc. They are a good help in utilising as much space as possible in your office while giving it a perfect trendy look.
Use Mix and Match Manufacturers
Furniture plays a vital role in office, you should be extra careful in selecting furniture because you can cut down on anything but not in furniture, the comfort matters most because your employee has to sit on chairs for the whole day and in long run it can impact health of your employee deteriorating the performance and ultimately impacting the growth of your company.
Do market research and explore multiple office furniture manufacturer before finalising, also it is beneficial to use mix and match manufacturers. It will help in cutting the costs, if you will pick the complete series of furniture from one it will be more expensive as compare to the multiple manufacturer.
Go for an Open Plan Layout and use Makeshift Department Dividers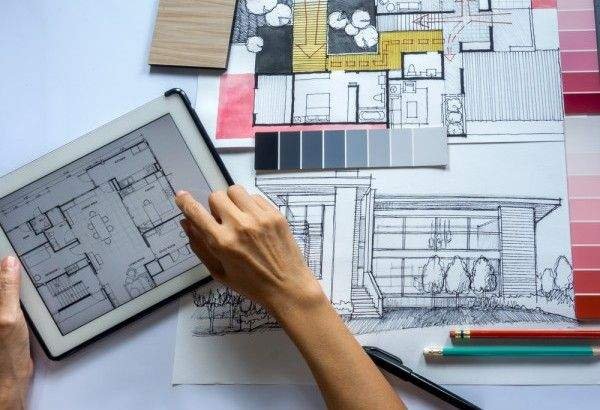 Open workspace creates easy and dynamic work culture while saving space and money. It doesn't matter how big or small space you own, what matters is how you manage that space, you are paying for every bit, so it is justified to make use of every inch.
Calculate the space required for pantry, cabins, conference etc. For employees select open plan layout, it's a cost-effective, helpful in both saving money and giving a distinctive interior.
Its very natural that offices with several rooms will cost more and the best thing about open layout is; you can accommodate more employees but make sure to keep enough open space so that in case of emergency people can exit the office quickly.
If you have some privacy issues or want to separate departments, you can use makeshift dividers to divide the departments. You can be creative and innovative while selecting dividers to give an attractive look to the interior. If you can spend little extra, use glass partitions they will let the natural light come in while saving the electricity.
Fill the Space with essentials before adding accessories
While designing, remember to put the essentials before filling it with additional products to avoid wasteful purchases. Employee can need different accessories to support their work which can be decided later once you start working as per the requirement, it can be a waste to invest in advance while you are not sure about its use until your employee start working.
You should not waste your money on the things that you will use in future just for the shake of utilising it because it is available but not that much required. So, using budget in a right direction to buy right product on right time is necessary.
Take care of the basic needs of employee.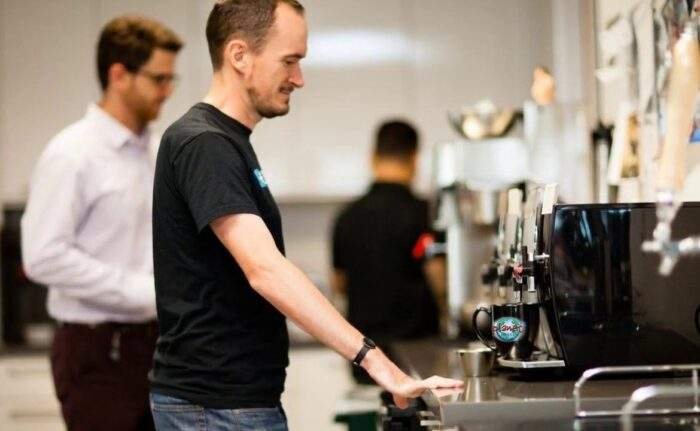 Don't forget to leave space for pantry, coffee or tea point. if you don't have an extra space or budget for office café, do install a coffee machine. Have some space for recreational activities.
An element of fun is important to lighten the environment of the hectic schedule, a pool table or table tennis can help. You can also have a colourful open space with stylish chairs, couch and few indoor games such as Ludo, Carom etc to cheer up your employees.
Indoor plants are helpful in keeping environment healthy and satisfactory. Nature features, interesting arts, paintings and other elements also makes the environment positive while boosting the mood of employees and making them happy.
First impression.
First impression is important, it creates a picture of your brand in client's mind. So, think outside the box while designing your reception. On the top of it, keep your reception clean, use few indoor plants, good lighting and designer notice boards to match with the brand image.
Modern office environment focuses on enhancing experience for employees, it is important to make sure that office is a place where they want to spend their time. So, it becomes the responsibility of an employer to achieve that level of satisfaction.