9 Foolproof Ways To Create A More Engaging Business Website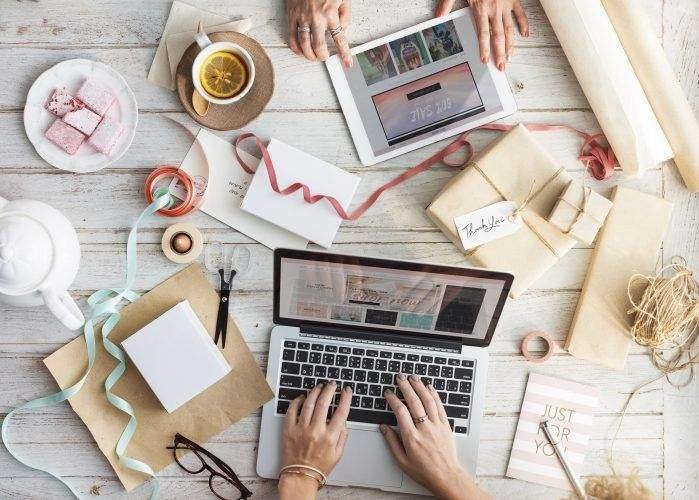 Getting a business website for the first time? Congratulations, you're now a step closer to making a huge profit. Okay, not really, but now your chances of being noticed by a prospective customer is significantly elevated.
Creating a website is one of the best ways to promote your goods and services. A majority of potential customers is likely to spend most of their time in the online realm, so putting your business on the web helps you reach a vast number of people. And we're not talking about creating a boring catalog in digital form – you have to grab the attention and retain the interest of your website visitors.
Your business website should be both visually appealing and user-friendly for visitors to seamlessly navigate and learn more about your firm. You want them to linger on your site for some time, browse some more, leave a comment, and optimistically share your content on their social media accounts to boost traffic.
If you're running a business and you're aiming to improve the look and accessibility your website here are 10 things to consider.
1. Work on your website aesthetics
Your goal is not only to make your website look pretty and in-line with the nature of your business but you also want to make it user-friendly.
Color scheme
Colors play a very important role in the appearance of the website and in the identity of your brand. For example, bright colors, like yellow, spark playfulness and optimism. Analyze each and accordingly when deciding on your website theme. Make sure color combinations aren't stinging the eyes.
Fonts
Web fonts are one of the fastest ways to make your website look distinctive and modern. Don't choose fonts that are too fancy they're not legible. Try to mix and match to see fonts that look nice together.
Textures and patterns
Another instant way to kill a site's monotony is by using textures and patterns. There are a lot of designs to choose from, from subtle to loud, which are enough to give your site an added "oomph" factor.
2. Include an eye-catching logo
A yellow uppercase letter "M". An apple with a bite. A bright blue flying bird.
You can immediately recognize the brand just by visualizing these logos. A logo is a significant part of building brand identity. It is something that sticks with people, making it easier for them to remember your organization.
3. Free up the load of your home page
Just because the home page is the first thing a visitor sees, doesn't mean it's okay to overload it with information. Less is more.
Don't overwhelm the home page with too much text and graphics. Keep it simple and clear. You may include a brief description of your business (1-2 sentence) along with a short tagline, business name, and logo. You can also use simple icons rather words. Put other pieces of relevant information in the other web pages.
4. Take your viewers on a visual journey
A dead-looking web page with nothing but words can put a site visitor to sleep. Enliven your site by including pictures. Go big, if you like. Break long articles with pictures in between. You may also use pictures to tell a story and leave an emotional impact on your viewers.
5. Insert audiovisual media
Can't express through still photos? Use moving pictures.
Studies have it – websites with compelling videos get significantly higher engagement. Some viewers would rather sit back and watch rather than navigate through texts. There's a wide range of materials your marketing team can produce; it can be an informative video explaining the nature of your business, a tutorial, or a short yet catchy advertisement no longer than a minute.
6. Include a live chat option
Including a simple live chat button is one way to allow your site visitors to interact easily with your brand. With this, you don't have to add any additional clutter to your homepage for data your clients might ask.
7. Ensure your site is mobile-friendly
Majority of audiences access your site via their smartphones or tablets so make sure to build a quality mobile experience. Update your website's design, structure, and page speed to be more responsive. Make your buttons suitable for fingers. You can also tone down those pop-ups that irritate anyone using a touchscreen device.
8. Give away something valuable for free
Create something valuable; something people might find helpful to them and encourage them to share the content.
You can include a blog section in your website where you can put informative and engaging articles, infographics, podcasts, and videos which are relevant to your brand. If you're selling fitness equipment, try to incorporate workout tutorials or a brief content about using a particular gym apparatus.
9. Use social media sharing to your advantage
Take advantage of the spreadability of digital content. Now that you've readed great content, allow social sharing to increase your site traffic and make more people informed about your business. By using social media sharing option on your website, users can easily share information without having to leave your website.
Author Bio
Carmina Natividad is one of the daytime writers for Data Centre Plus, a firm that specializes in fully managed dedicated server hosting for businesses in the UK. She loves writing informative articles about digital marketing and tech trends.