Videographer Henrique Kraychete shows audiences that 'It's Never Too Late to Be a Savage'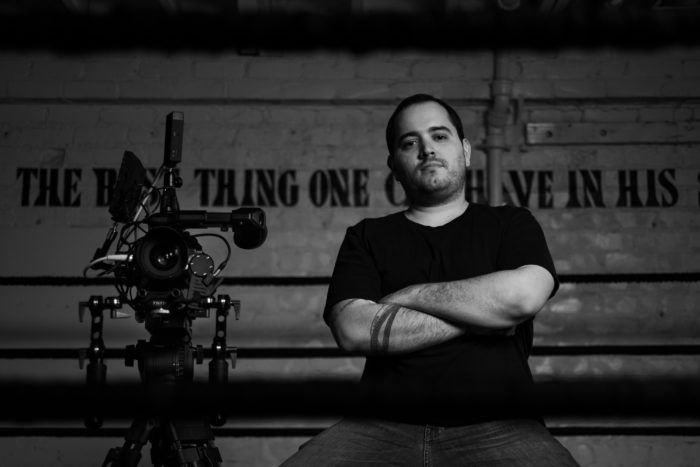 Henrique Kraychete sees being a videographer as making something from nothing. He is a creator, an artist, a filmmaker, and a storyteller. Whatever starts as an idea, becomes written words through a script, and it is then brought to life with a camera. The possibilities become endless, and that is why he loves what he does so much.
As an internationally sought-after videographer, Kraychete has built a formidable name for himself in his home of Brazil and beyond. Millions around the world have seen his work, as he filmed famed YouTuber King Vader's viral video "Hood Naruto Part. 3" which has over 19 million views, and influencer Gabe Erwin's "Meeting the Beverly Hills Brat" which has almost 5 million views.
"If one picture is worth a thousand words, the possibilities with a camera are infinite. It feels a lot like what it'd be like being God and creating every element of the world where the story is taking place. The best thing about making videos is that it's a collaborative work and with the help of others, you can create something beautiful that will live forever. Telling stories is what I love to do the most," said Kraychete.
Kraychete is perhaps best known for his work filming the world of Brazilian Jiu-Jitsu, recently working on a celebrated commercial for a Los Angeles martial arts gym Legacy – One Team One Goal, the video Alberto Crane – TACFIT Team Leader about the martial arts legend, and the documentary It's Never Too Late to Be a Savage, the motivational story of Alan Philips, a 72-year-old man that has trained BJJ every day for the past five years, all while battling cancer.
"Training Brazilian Jiu-Jitsu gave me the opportunity to meet all different sorts of people and I have trained with Alan a few times and always thought how amazing it was that he would show up every day to train at 72 years old. I felt that his story should be told and people could be motivated by it, but most of all, I wanted to thank him for inspiring me and showing that there's always going to be a reason not to do something, but you just need to focus and know what you want," said Kraychete.
Kraychete had recently taken up Jiu-Jitsu himself, and began to know Philips at the gym. He immediately felt inspired by his story and knew it would make a great documentary. Philips had never been on camera in such a way before, and was at first uncomfortable with the idea of opening up in interviews. Kraychete's personal relationship was vital towards making Philips comfortable.
The video was posted online on both Youtube and Facebook and quickly began racking up hundreds of thousands of views. Kraychete began to enjoy reading the comments, seeing that people really connected with Alan Philips' story and even felt encouraged to go try out jiu-jitsu because of it. For Kraychete, there's no better feedback than to know that his film evoked some sort of emotion in people. The greatest reward comes from how his work can inspire his audience.
"I think the older we get, the harder it is to start something new and challenge ourselves. Sometimes people think they're too old to do something or find an excuse not to get out of their comfort zone. I saw my grandfather, one of the most important people in my life, slowly die as he got more and more dependent on his chair. My grandfather had already passed by the time I made Alan's video, but maybe someone that has been finding excuses not to do something or thinks they're too old may change their perspective and become motivated," Kraychete concluded.
Catch up on Alan Philip's story in It's Never Too Late to Be a Savage here.