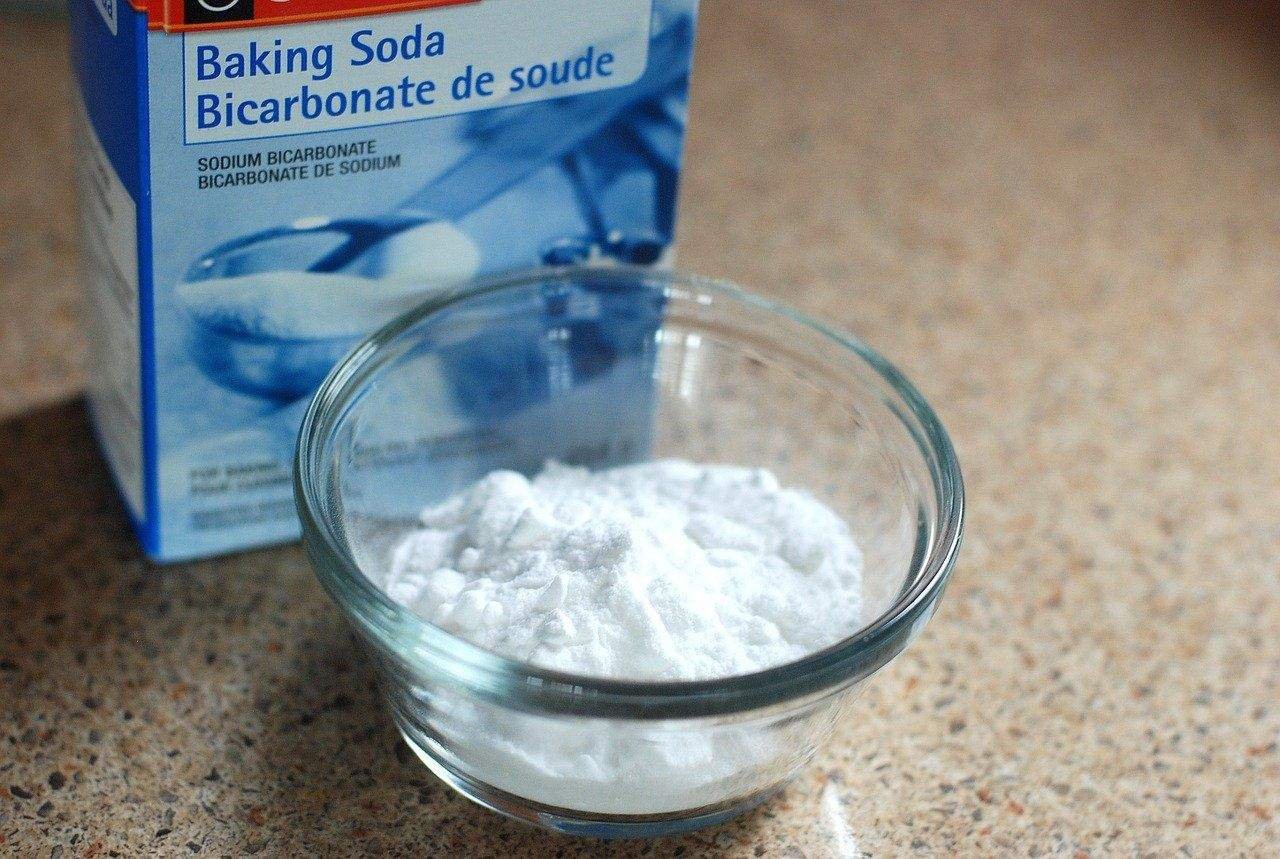 While listing down the appliances you daily use at home, oven sits on the top. We use it for cooking and baking delicious meals, cakes and bread. No matter how carefully you work, you can't avoid spatter and drips. Despite regular cleaning, you have to schedule deep scrubbing at least once in a month. A wide variety of cleaners available in the market claiming to remove all the grime and grease deposits. If you observe the composition of these domestic products, you will notice that most of them contain harsh chemicals. The presence of toxic compounds clearly suggests finding out some alternative methods.
Fortunately, natural products like baking soda and white vinegar have same capabilities to remove grease buildups. Oven cleaning is no longer remain a boring and strenuous task anymore.
Here I am sharing procedure steps that will guide you about how to clean ovens with baking soda and white vinegar.
Step 1

–
Start with listing down the supplies you will need. As it involves the use of baking soda and white vinegar, other things you will need include a pair of rubber gloves, dish cloth, a plastic spatula and ordinary spray bottle.
Step 2

–
First remove the racks, thermometer, pizza stone anything else presents inside the compartment. Put all of them aside.
Step 3

–
After that prepare the paste of baking soda and water. Take a small bowl and mix ½ cup of baking powder in a few tablespoons of water. You can add more water if required to make a spreadable paste. You can adjust the quantity according to your needs. About 3 tablespoons of water are enough to prepare the paste of half cup of powder.
Step 4

–
Now completely coat the interior surfaces of the oven with this paste. Don't forget to wear the gloves while layering the mixture. Gloves will protect your hands and nail from grime and grease. The paste will become brown in colour. Ensure to cover the surfaces evenly. Pay attention while coating the extra greasy areas.
Step 5

–
Donot rush, let this mixture sits for several hours (12 Hours at least) to pull away the gunk. For best results leave it overnight.
Step 6

–
After coating the mixture, start washing the racks. Use normal sponge or scrubber and liquid detergent to clean racks. If you find stubborn deposits of burnt food, then soak them in the mixture of hot water and liquid detergent. Soaking soften the buildup, which makes it easy to remove.
Step 7

–
Next day in the morning or after 12 hours, wipe out the coated surfaces with a damp dish cloth. Clean as much as you can. A plastic spatula can also be used to scrape off the coating. Whether you use a cloth or spatula, make sure to remove all the dried paste.
Step 8

–
Finally it's time to spray the white vinegar. Put undiluted vinegar in the spray bottle and spritz it thoroughly especially in the areas where you see the remains of baking soda residues. Vinegar reacts with the deposits and converts them into gentle foam, which is easier to clean.
Step 9

–
Now it's the time to finally wipe down the interiors of the compartment. Take a clean damp cloth to remove all the remaining of vinegar-baking soda mixture. Repeat wiping until the surface appears clean and shiny.
Step 10

–
End Oven cleaning process with replacing the racks, thermometers and pizza stones, which you have removed earlier.
Summary

:
Following these simple steps, you can efficiently clean cooking range without using toxic acids and harsh chemicals.