4 Tips for Renting Out Your Home Successfully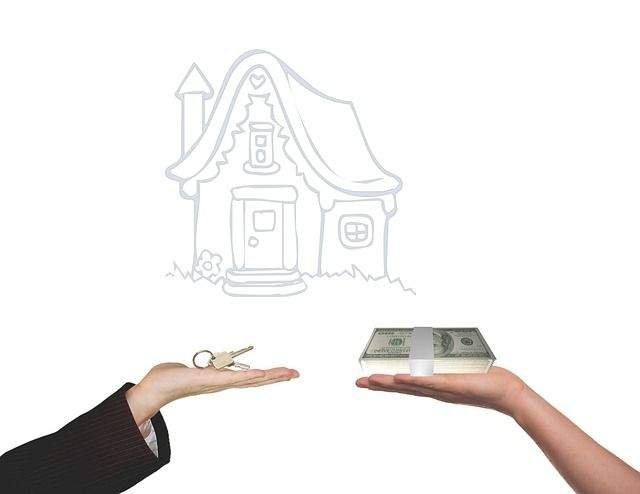 Becoming a landlord doesn't need much; the only obligation to become a landlord is to possess an ownership of a house or an apartment to rent out. Usually, people contemplate renting their houses when the market conditions are not favourable and they are not expecting good profits upon selling their assets or they also want to earn some extra money to pay their bills.
Renting a residential property is also a common practice when a homeowner is shifting to some other place but don't want to sell his/her house. There can be numerous reasons to rent out personal homes but the most important thing is that a proprietor has to follow certain things to make maximum benefits after renting out a home. Before going further, a word of thanks to Banke's Downtown apartments sales and rental department.
Before putting a sign of available for rent or listing in any real estate property listing website, being a homeowner you have to ask yourself a few questions.
Is it really beneficial to keep this house?
Are you comfortable to let beloved home to strangers?
Are you experienced enough to tackle bad tenants?
Answers to these questions are lying behind the location and condition of your house. If it is not located at a suitable place or needs some serious repairs and maintenance before leasing it, then property owners prefer selling. In fact selling a housing unit in a bad condition hardly offer a financial profit. Whether you decided to rent or sell you have to treat it like a business deal.
If you have the right temperament and tolerance to handling worst situations calmly, you can become a good landlord. Here I am sharing a few simple tips which will help you to rent out your home successfully.
1. Learn to identify your responsibilities as a landlord:
Understanding responsibility is a key to success in almost everything you do in your life. Same is the case while renting a home. For a property owner marinating a decent image as the landlord is not an easy task. You have to be very sure about the risks involved in handing over your property to a stranger. Good management skills are required to successfully execute this role.
You must know how to maintain your place and keep everything flawless. Moreover, you must also understand the process of collecting rents and ensure paying home insurance and utility bills regularly. As you are generating income from your home, you will become responsible for monitoring if your tenant is involved in any illegal activities at your place. Also, check how well they are taking care of your home. Aren't they are damaging the interior and exteriors and making it less appealing? Beware of such tenants.
2. Find out necessary renovation needs to rent successfully:
Irrespective of the market condition, if you seriously want to rent your place, you can't do it successfully in the condition you are living in. Due to the tough market competition, you have to inspect your house thoroughly to find out if it needs some enhancements to make it more appealing and comfortable. As a lot of options are available to choose from, tenants also become very choosy, especially when the market is down as they know they can negotiate with many.
This makes it necessary to organise and renovate your home not only to obtain good rent but also a good tenant. Thoroughly clean your house before displaying it to anyone. Moreover, if you are renting a portion or a room make sure you will maintain total privacy. Also, pay attention to maintaining proper functioning of routine appliances like air conditioners, water heaters, faucets and home fixtures.
3. Pick a reliable and professional real estate agent:
It might seem very simple to rent your home, but in reality, it is not as simple. Especially, if you are renting for the first time, you might not aware of taxes you have to pay to authorities. After renting your home you will become a landlord and to satisfy this position you will be required to fulfil certain local property laws. Hiring a real estate professional and attorney will help you to tackle such issues smoothly.
4. Learn to decide a competitive market price:
Adding up the mortgages, utility maintenance and repair charges, property management and legal consultancy expenses are not enough to estimate the right market price. You need to check the newspapers and communicate with reliable property managers to see the current rentals of similar housing units in your neighbourhood. Don't assume tenants don't know about the rates. Potential home seekers survey the market to get the best deal at the market competitive price.
Summary:
Renting is a beneficial activity for both tenants and landlords. However, maximum benefits can be reaped after doing it smartly.