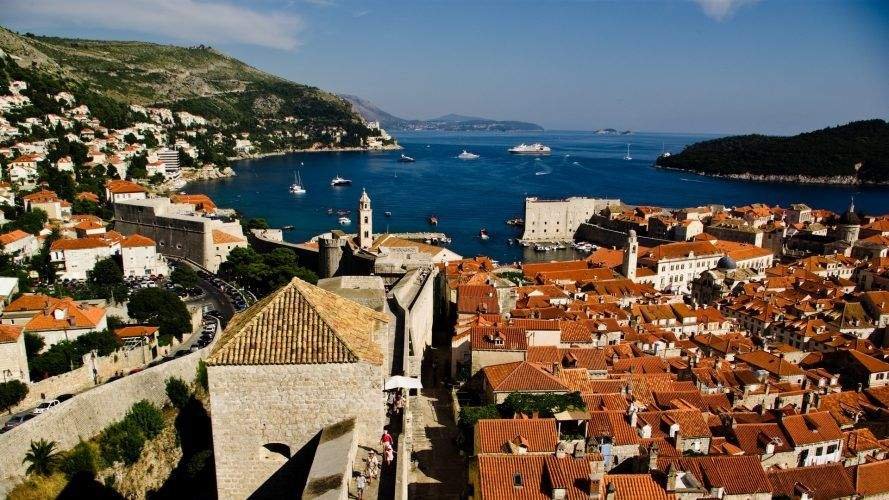 Dubrovnik, Image courtesy: Pixabay
Croatia is a small southeast European country and in past couple of years is among top destinations in Europe. It boasts of a rich heritage, scenic locations, and amazing world-class architecture. Visitors are often spoilt for choice as they cannot decide which places to visit or things to do – and that is why this list of the top five Croatian destinations will come in handy for any tourists who are looking for suggestions:
Dubrovnik
This is undoubtedly Croatia's most popular city. It shot to notoriety after its city towers, walls, and gates were used as backdrops in the now very popular Game of Thrones series. Moreover, many cruise ships passing the Mediterranean often make stopovers here. These factors and many others make it Croatia's most visited city, so much so that as of 2016, the city was receiving over a million visitors annually.
Its biggest claim to fame, however, is its massive ancient stone walls that were constructed eons ago – about the 10th century. The stone walls are topped with a very wide 1.2-mile-long walkway. A stroll along the walkway affords one of the magnificent glimpses over cobblestone lanes, church towers, and terracotta roofs down below.
The city is also dotted with many churches and monasteries, ranging from the 16th century chapel of St. Blaise, Franciscan monastery, Rector's Palace, as well as the Onofrio Fountain. All these buildings have stories to tell.
But what is the best way to immerse yourself in the wonders of the city? It is to follow its pedestrian-only lanes and revel in some of its hidden treasures, including a tiny chapel, a romantic patio café, a flower-filled courtyard, as well as an ancient fountain.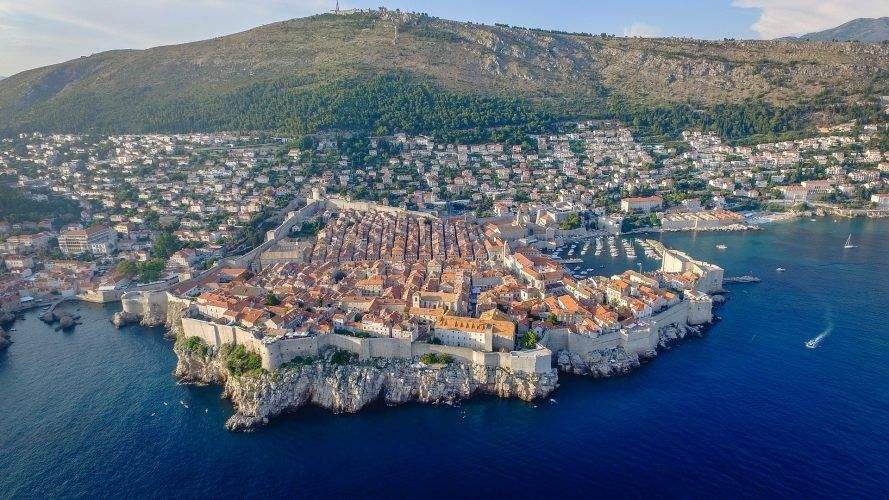 Dubrovnik, Image courtesy: Pixabay
Rovinj
Rovinj has a rich history that goes back to the era of the Romans, and its ancient town which occupies a circular peninsula, projects into the Adriatic Sea, affording breathtaking views, especially since this old town comprises of colorful buildings and ancient Venetian style palaces.
If you ascend the 197-foot-high bell tower belonging to St. Euphemia's Church, you'll see even more beautiful islands dotting the Adriatic Sea shoreline. And as you descend the church, you are confronted with a long line of galleries and shops selling handmade jewelry, souvenirs, as well as artwork done by local artists.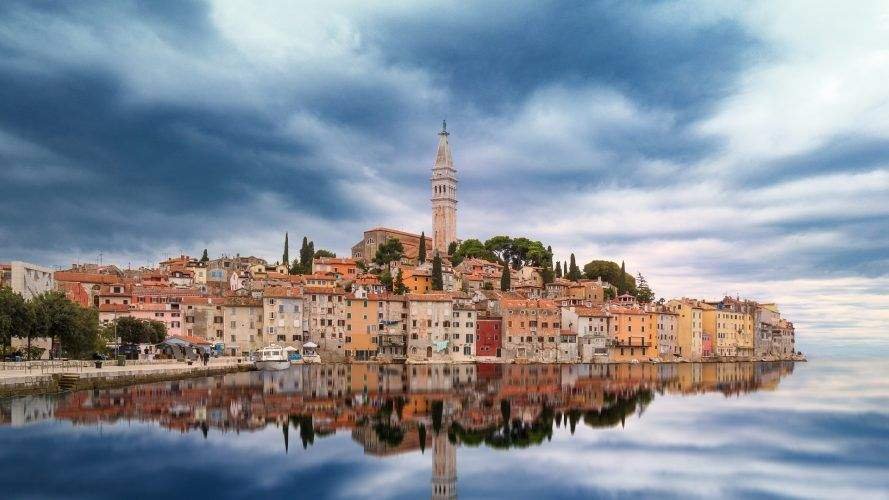 Rovinj, Image courtesy: Pixabay
Split
Split is a city whose glory stubbornly refuses to vanish. It boasts of the ancient 4TH Century Diocletian's Palace, which can be accessed through four gates. There are hundreds of ancient buildings in this old town, ranging from museums, churches, cages, and trinket shops. A climb up the St. Domnius cathedral gives you a panoramic view of the entire complex together with Split Harbor as well as the Marjan hill to the North.
It is also important to note that Split is the launching pad to nearby islands of Vis, Korcula, Hvar, and Brac, which in turn boasts of frequent regular transfer services that connect them to the mainland.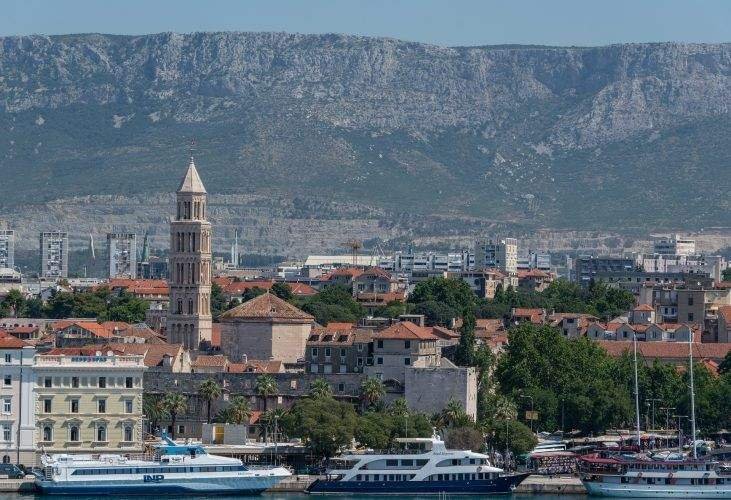 Split, Image courtesy: Pixabay
Plitvice
Plitvice lakes are one of the oldest and the largest National Parks in Croatia. In 1979 it became a part of the UNESCO World Heritage sites. The park straddles over 296.85 square kilometers and is dotted with sixteen turquoise blue freshwater lakes that are connected by waterfalls and cascades. The park has eleven miles of hiking trails winding through its forests of fir, pine, spruce and beech trees. Plitvice lakes are receiving more than a million visitors each year and the entrance is around 24€ at its peak season.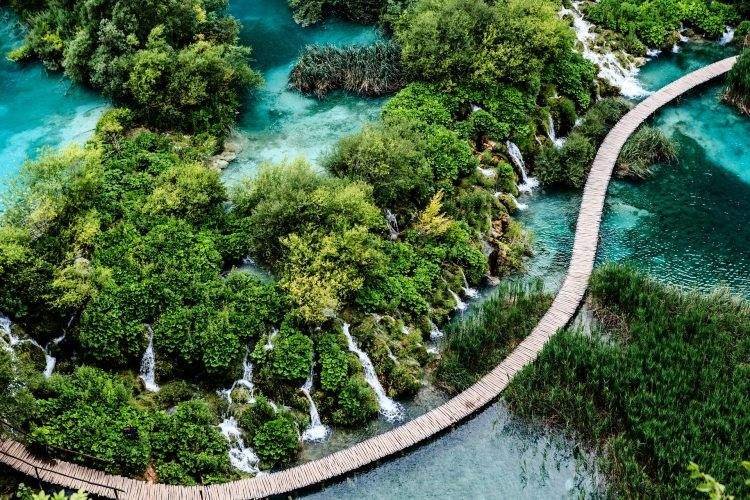 Plitvice, Image courtesy: Pixabay
Island of Hvar
Island Hvar is the best known summer resort in Croatia. It is an island of a true natural beauty and the sunniest island in Croatia (2724 of sunny hours). Hvar Island hides abandoned craggy peaks, hamlets, vineyards as well as lavender fields. It is a home of numerous intact bays and beaches and the most beautiful but isolated coves. Hvar town is the island's capital and mostly visited by the yacht owners and young people looking for a good party.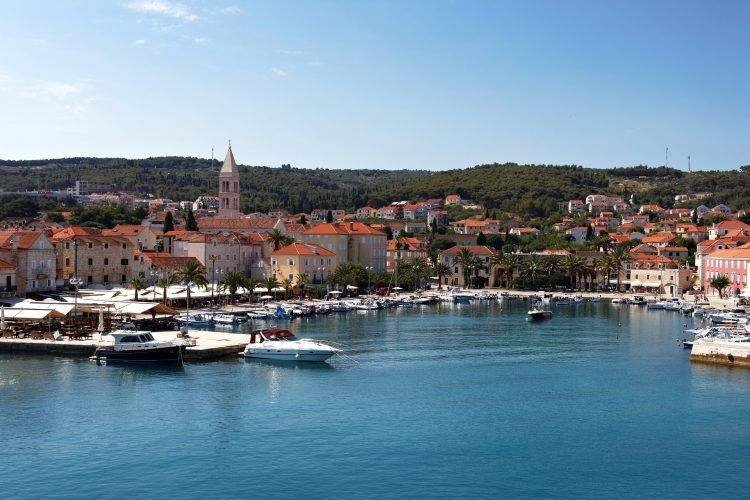 Hvar, Image courtesy: Pixabay
As you can see, there is plenty to see and do in Croatia.  All you have to do is plan your visit to this beautiful country because once you come here you will most certainly wish to come back again.