These Residential Communities Are Gaining Fame in Dubai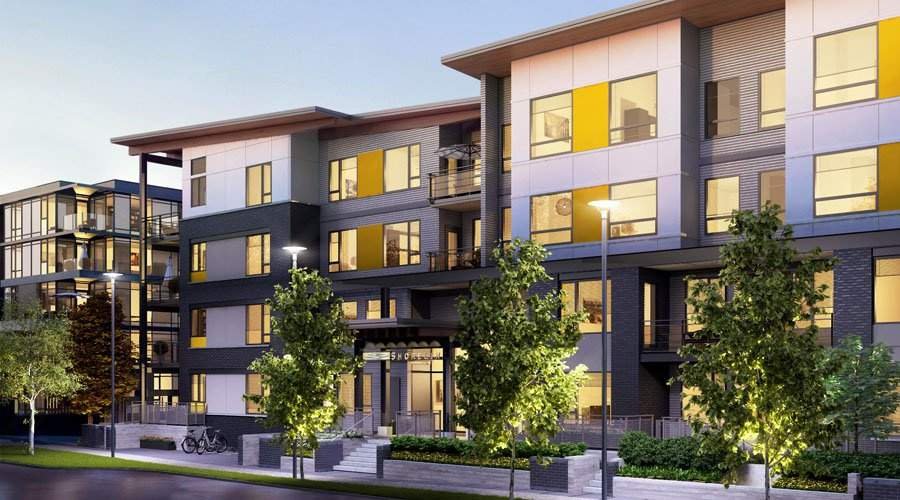 Finding a place to live in Dubai is like finding a ride in Disneyland. There are a lot of options, each different from the last, and all of them offer everything you need. Starting from the localities and the features they provide to the property-specific amenities that you get with each development project. Everything boasts of a comfortable lifestyle waiting for the people to live it.
Spread across the emirate, residential development projects are becoming more famous with each passing day. Moreover, new additions are being made to the real estate inventory with projects like DAMAC Maison Prive, Amora, or Mulberry Dubai Hills by Emaar. Needless to say, not only are these projects competing with their levels of luxury and opulence, but there are a lot of projects to choose from as well.
Here's a list of the residential projects that you absolutely need to check out:
Nova Hotel Villas
Located in Akoya Oxygen, Novel Hotel Villas is a state of the art residential project that comprises of masterfully designed villas that offer luxury on another level. Offering up to 640 villas to choose from, each unit comes with 2 floors and a configuration setting of 3 bedrooms. With ample security measures in place along with the suburban community that surrounds the area, Novel Hotel Villas becomes a remarkable choice for a second or investment home.
Sobha Hartland
Sobha Hartland is a waterfront community residing in Muhammad bin Rashid City. It offers elegantly designed and built homes. There are many configuration settings offered in the community. You can get either an apartment, villa or even a townhouse consisting of varying numbers of bedrooms. The villas, for one, are available in sizes that range from 5,000 sq. ft to over 17,000 sq. ft. Moreover, there is a special configuration by the name of Elegant units that comprise of 4-6-bedroom villas.
Offering the finest amenities that not even their competition can, mixed with the variable prices, Sobha Hartland becomes a delightful choice for those who wish to be near Downtown Dubai.
Town Square
Anticipated as one of the most ambitious societies in Dubai, Town Square is a large-scale community that is big enough to be called a suburb itself. You can find everything from community centers, parks, retail centers, commercial hubs, and much more. Developed by the Nshama Group, the community boasts of an active and luxurious lifestyle that is unparalleled in terms of facilities and amenities along with the lush greenery offered in the surroundings.
The varying configuration settings of properties in Town Square include apartments and townhouses of different sizes. The esteem this location enjoys due to its accessibility to the main city attractions and facilities is unique as well. Deemed to be one of the best communities for families, the gated neighborhood offers security and safety for all its residents.
Another factor that increases the fame that Town Square enjoys is the close proximity to the location where the Expo 2020 will be held. Starting from 31,000 AED for a studio, you can rent your 1,2, and 3-bedroom apartments in Town Square for AED 43,000, 59,000, and 81,000 respectively. Promising a great ROI, the community is also a favorite among local and foreign investors as well.
Serenia Residences
The beach-front project that has gained much recognition in the past few months, Serenia Residences, is a development by Palma Holdings. With the prime location working in its favor in the Palm, the residential community is equipped enough to be deemed self-sustaining.
This means that residents seldom feel the need to go out and find something that is not offered inside the building. The same top-notch amenities and facilities are promised to all the residents living in the 250 residential units. Each residential unit offers stunning and mesmerizing views of the Arabian Gulf on one side and the skyscrapers of Dubai on the other.
The best part about Serenia Residences is that it has freehold properties available for purchase. This means that investors from all around the world can have the chance to make the most of this project. Promising returns unlike others in the market, the residential units in the Serenia Residences are sure to provide lasting profits for a long time.
Arabian Ranches
Although it's a name that's been around for long, Arabian Ranches is a project that doesn't stop being in demand. When large groups of investors and buyers started pushing for new properties to own in the area, the developers had to answer these demands. That's why the developers offered the sub-communities inside Arabian Ranches. However, even that didn't seem enough. The demand shot through the roof and subsequently, Arabian Ranches 2 and Arabian Ranches 3 were developed in order to satisfy the needs of the clients.
With state of the art amenities and facilities along with masterful infrastructural and architectural design, everyone dreams of a home-like those offered in Arabian Ranches.