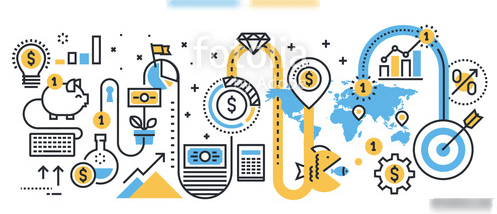 Evaluating the financial health of the prospective organization is an essential task of a financial analyst. A financial analyst can track the financial report to ensure the smooth operation of a business. It includes preparing a budget, analyzing trends, and making MIS reports, etc. To perform these tasks, you should possess the skill of preparing financial statements and financial modeling.
Skills required for financial analyst:
As there are various different roles and responsibilities in the finance sector, essential skills may vary. A financial analyst can clarify and explain an organization's finances with their analytical and interpersonal skills. Alongside the written and verbal skills as a financial analyst, you should also possess skills like:
Organizing, preparing and explaining reports, accounts, budgets, and financial statements
Evaluation of a company's financial reports and discover ways to decrease costs
Monitor financial details to ensure that legal requirements are fulfilled
Monitoring income, cash flow, and expenditure
Undertaking research into pricing and factors affecting performance
A logical and analytical approach to problem-solving
Developing and managing financial models with knowledge about Finance buzzwords
Advanced understanding of financial theory and practical experience of working with MS – Excel
What is financial modeling?
Financial modeling is a skill which is created in Excel to predict the financial performance of any organization. The output of a financial model is utilized for decision making and performing financial analysis. Almost every financial analyst uses MS Excel to develop financial models to evaluate financial statements. A command over financial modeling will offer all the financial analysts an edge over others as they can do their work faster and more accurately.
How financial modeling helps a financial analyst?
There is a variety of jobs in the field of finance like financial analyst, financial advisor, financial manager, and many more. By choosing finance as your profession, you can work in different job positions within an organization. If you are seeking more growth in your career, financial modeling skill set will certainly help you.
Financial models are generally used to analyze an organization's performance and make predictions about the organization's future. Having such knowledge in building a financial model will open up a range of career choices for you in finance.
By pursuing a financial analytics course from a reputed institution will not only open whole new vistas of career opportunities but you will also get a massive salary hike on the successful completion of the course.