Taiwan's WeiJen Liao Transforms Into Psychotic 'Josephine' in New Thriller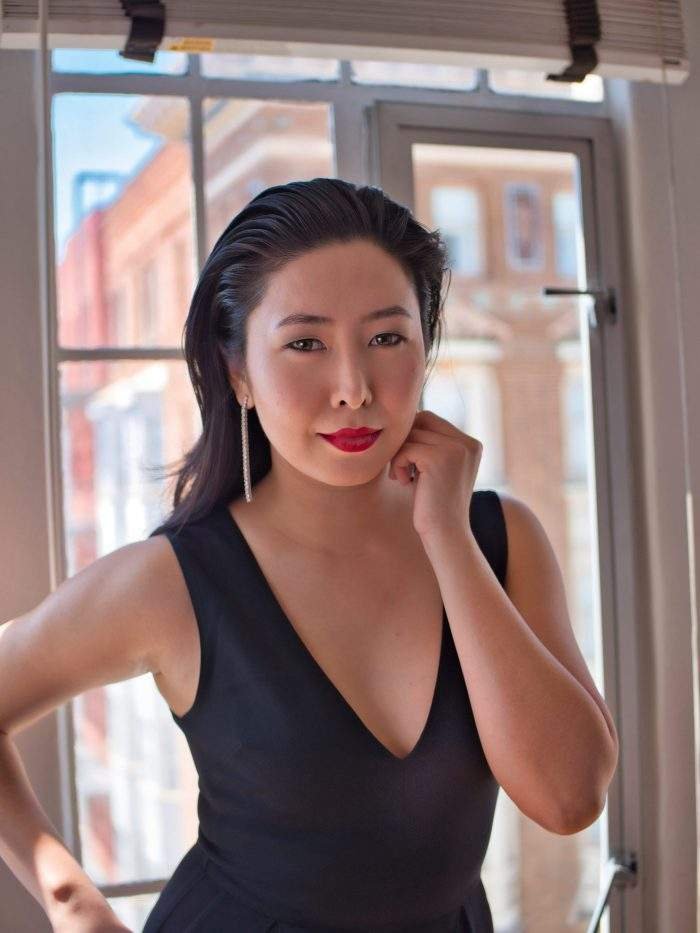 As a female Asian actor, WeiJen Liao has struggled with her race, gender, and social status in the American Film Industry. She has found herself discouraged by the whitewashing of iconic Asian characters in recent blockbuster hits, as well as the stereotypical roles often available to her. Despite these barriers, Liao showcases her immense talent in every role she is cast, often portraying characters that are not typically played by Asian actors. This is exemplified by her role in her newest film, Josephine, where Liao channels a Black Widow type of character, or as she calls it, a "crazy, bad ass, Asian."
"I rarely see young Asian actresses from movies or television play heartless and cold types of characters such as serial killers or psychopaths," she said. "Because I have two different cultural backgrounds, American and Taiwanese, I was able to blend these two cultures together to make Josephine look as though she's from a multicultural background instead of a stereotype from one particular culture."
Josephine is the story of a woman who tries to get revenge after she suffers betrayal and loss. The film has an incredible arc, where everything seems normal, enjoyable, relatable and pleasant in the beginning when two women go out on a date. Then slowly and gradually, Josephine lures her, drugs her, tortures her, and kills her.
"It is important to see how a breakup leads Josephine to end a person's life and she can never go back to fix it. There is always a subtle and vital transition that motivates her to feel a certain way, think in a certain way and act in a certain way. Understanding where she came from helped me bring her alive," said Liao.
"In my opinion, it is crucial for actors to have a crystal clear image of what type of character they want to cultivate. When I played Josephine, I was very clear about what she likes and what she doesn't like. She has her own way to get things done and has her own pet peeves, and she has mild OCD. These little details may seem very minor, but they are essential for the bigger whole image of the character."
Liao's dedication to the film was pivotal to the film's continued success, and greatly impressed audiences around the world, as well as the cast and crew of the film. Not only did she throw herself into the mindset of the character, but she even donated resources, such as her residential apartment as a set. For the preparation process, she also researched for other team members to make the shoot successful, including character design, costume, props, storylines, casting, scheduling, and marketing.
"WeiJen provided not only valuable character insight and development but was also instrumental in the production and securing location details. Many of the smaller details of the film along with the overall style was a direct result of WeiJen's valuable perspective and detail-oriented feedback during the process."
"The challenge with the film Josephine is that it attempts to create a complete encounter with a natural starting point leading to a surprising conclusion in a relatively short period of time. The film wouldn't have enjoyed the same success without WeiJen's involvement," said Michael Scordakis, Director of Josephine, and CEO and Founder of Scenes Plus and Mighty Corn Dogs Films.
Scordakis and Liao had previously collaborated on the 2019 hit The Willow Man, and therefore know exactly what the other person needs to be successful. Scordakis encouraged Liao's study into her character, allowing her to make key changes, such as making Josephine a gay character, as per Liao's suggestions.
"When I was playing Josephine, I found out how much she enjoys taking her revenge in the end by killing her loved one without feeling any guilt, sadness or grief. Being able to play a character who is completely opposite from my personality is one of my favorite parts on this project, and I enjoyed playing it as an actress."
"I also like how Josephine talks with a sense of playfulness and softness when she is manipulating her loved one and watching her suffer without any empathy and pity. The freedom of Josephine's character gives me permission to not worry about how others think and look at me, because she never cares about other people," said Liao.
Josephine was released in March on SCENES PLUS TV, the Roku TV streaming media and Amazon Fire TV. It will soon also be making its way to various international film festivals as things around the world open up again, and has already been submitted to the International Film Festival "Cinema and You", QFest: the Houston International LGBTQ Film Festival, the Feminist Film Festival and the 16th International Short Film Festival. This enthralling film is only at the beginning of its success story, and already has made quite the mark. Liao is thrilled to have been such a contributing part of that.
"I feel honored, thrilled and grateful to have had the opportunity to create this film and see my work and contribution from different streaming media in public. Now, I am excited and looking forward to seeing the outcome from all the film festivals that we submitted.
After the festival run ends, we will be able to distribute the project even more on social media and online streams, such as Facebook, Youtube etc. I am very proud to receive some audience feedback about the project already, hearing audiences tell me how they were impressed to see me play a very dark and evil character. Some audiences told me that they felt creepy and fearful by the end of the movie," Liao concluded.
If you haven't yet, be sure to stream Josephine.
Photo by Michael Scordakis