Canada's Divya D'Souza on Dreaming of Being a Rock Star to Becoming a Celebrated Film Producer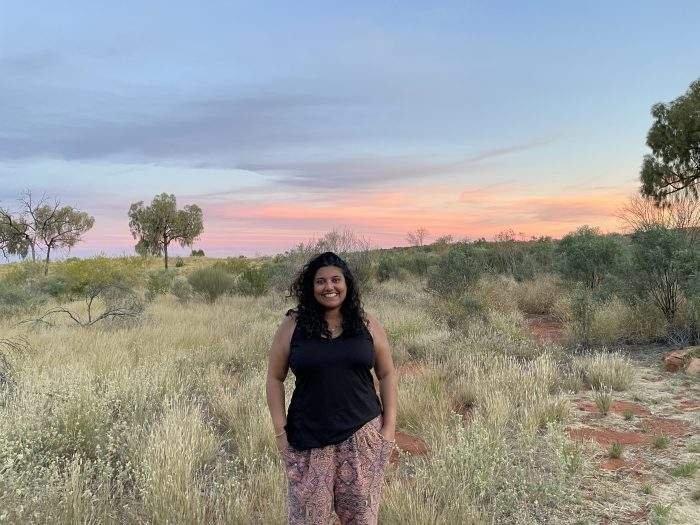 Growing up in the suburbs of Ottawa, Canada, Divya D'Souza loved music. Taking up the drums at an early age, D'Souza planned on being a rock star. In high school, this interest in music led her to the local rock/alternative radio station where she interned, generating an interest in the industry that went beyond stardom. She decided to study Radio and Television, finding herself drawn to the television and filmmaking side that it offered, setting a course for her life even she was not aware of at the time.
"My mother took the day off of work and, very early in the morning, drove me from Ottawa to Toronto for my interview for university. The professor doing my interview was a television professor. We started to talk and he understood I was interested in radio and audio but asked me what my favorite TV show was at the moment. I had just started watching Six Feet Under and talked about that. The television professor was also obsessed, and we talked non-stop for a half hour about the show."
"I left the interview with him saying that if I got in, I should really consider switching to Television and Film. That conversation led me to my first year at Ryerson to explore what working with audio on a film set was like. I volunteered, recorded audio on a short film and immediately fell in love with the whole medium and switched my focus to television and film. The rest is history," said D'Souza.
D'Souza is now an internationally in-demand producer, spending her days at the heart of the filmmaking process. She has put her touch on many worldwide blockbusters, including 2012's remake of Total Recall, Pixels, The Vow, Robocop, Scott Pilgrim Vs. The World, and so many more.
"My producing style involves making sure everyone's voice is heard and to understand the situation fully before making a decision. I think the hardest part of being a producer is saying no. If I say no, then I should be prepared to have a better plan or help whoever I am dealing with come up with a better solution."
"My goal is to be supportive to all crew above and below the line while still keeping a positive atmosphere. To me, creativity fosters better in a joyful atmosphere. There are so many elements that we can't control and keep changing in filmmaking so keeping a level head and helping others to do so is what I always strive for," she said.
D'Souza is currently in Australia filming a Netflix limited series starring Melissa McCarthy, Ben Falcone, Leslie Bibb, and Kevin Dunn. The project had presented a challenge that producers often have to deal with: weather. The previous year in Australia was plagued with wildfires and little rain. Suddenly, when they began filming, there was weeks of torrential downpour, the most rain the region had had in 50 years. D'Souza had to work with the different departments to schedule and speed up construction so that they could get into the studio earlier due to the weather.
Challenges such as this arise often in filmmaking, and it is the producer's job to overcome them and keep the team calm and on track. Divya makes sure to always keep a cool head and focus on what possible solutions there can be when a problem arises. When working with different personalities and someone is being difficult, she reminds herself of where they are coming from and tries to speak to them from that perspective.
When someone challenges a method the team is doing, she always responds empathetically while explaining the process and situation they are in on the current project and why it needs to be done that way. As a producer, she says it is always good to understand the mindset of everyone on set. This is important for all producers to keep in mind while they work, and for those who still have yet to start their career, she offers other wise words.
"If someone is interested in a career in producing, I would say there are a lot of pathways that you can go about it. I would work hard, watch and learn from any position or circumstance you are in on a film set. Things I watched working as a production assistant 18 years ago I realized helped me with decisions I make today in the job. No job is truly too small to start off with. Any way to get your foot in the door is a good way," she advised.