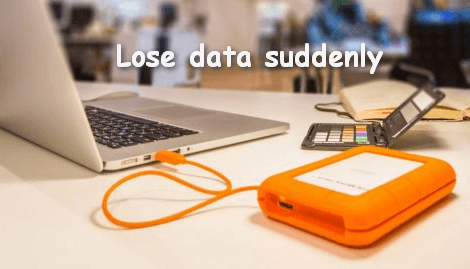 Sudden Loss Of Data: Possible Causes & Prevention Skills
In computer using, disk management, data security and data loss are eternal topics that always draw our attention. You can't be careful enough when using computer, so you may make the following mistakes:
Closing a program carelessly
Deleting a useful file accidentally
Downloading unsafe file/program after pressing wrong button
Etc.
Hence, data loss happens. You may ask: what is data loss. Actually
Lose Your Data Unexpectedly
Some of the mistakes will lead to data loss problemwhile others will not. Even if you came across sudden loss of data, you shouldn't be worried: you can recover lost data in many cases with the help of wonderful tool.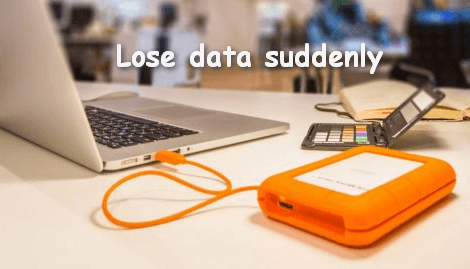 What's the real story?
Data can be lost all of a sudden; some of the reasons are predictable and can be avoided, while others are totally beyond our expectations. Yet, not all data lost unexpectedly are gone forever. I have solutions for even inexperienced users to restore lost data simply (how to recover lost files in Windows Server).
All you should notice is lost data can't be overwritten by new data and data storage devices can't be damaged seriously. Otherwise, data recovery from hard drive or any other devices can hardly be completed.
Data Loss Examples
Case 1:
"I was about to download a utility program. My browser is set to ask a location to send the file to. I clicked the browse button and clicked on the destination folder I wanted. The folder had least 30 to 60 files in it. My screen flashed momentarily and when I looked at the folder again it was empty. How can I find them?"
This is a post on Microsoft's community and it has over 7,000 views, indicating that many users are concerned about the topic – file suddenly disappeared.
How do those files get lost? That's pretty hard to tell since file loss could be caused by various reasons. However, the more important thing iswhat you do after discovering the problem. Why does this matter? That's because whether lost files are overwritten or not decides whether you can get them back or not.
Case 2:
"The system sometimes couldn't identify 2.9GB drive and whenever I tried to access the drive, it said the drive hadn't been formatted asking if I wanted to format it now. I clicked No and restarted my computer, then the problem would be gone."
This is also a case I found on the internet. The user said he couldn't access the drive sometimes when the computer tells him to format it right away. Then, he chose to restart the computer to solve the problem.
However, what I want to say is data in that drive are in great danger; they could be gone at any time. So what the user should do immediately isbacking up the important files to safe place. Yet, if data loss really happened before he backup files, he needs to start recovery at once with powerful data recovery software to see whether the files in that inaccessible drive can be recovered or not.
4 Greatest Causes of Data Loss
Look, people are more and more used to storing important files in digital devices, such as internal/external hard drive, memory stick, USB flash drive and SD card. Though it is convenient to carry the storage device with you, the possibility of data loss is increased.
There're lots of reasons that will result in the annoying data loss. Now, I roughly summarize four types of data loss for you. The following content shows you the top 4 causes of data loss according to statistics.
Human Error
Human error mainly refers to the phenomenon where data are lost due to users' wrong operations. Common human errors include accidental deletion of files & partitions, accidental formatting of partitions & disks, wrong Ghost, etc.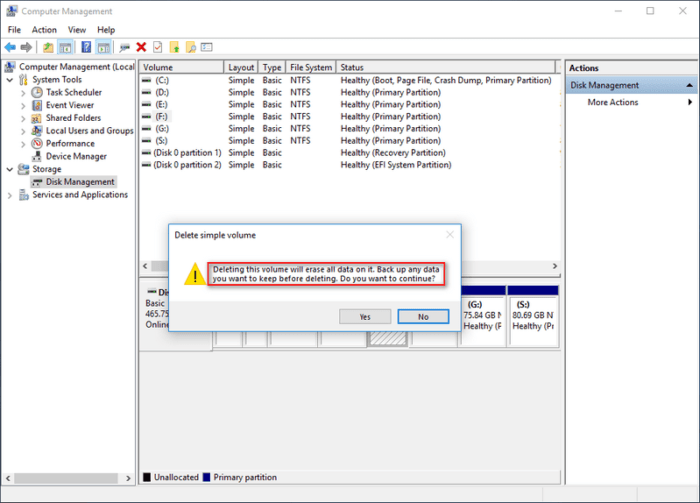 Well, the specific human errors are often reflected in following aspects: operating system missing, unable to boot into OS, unable to find needed files, hard drive becoming RAW, and so on.
Here're useful methods for you to recover data from RAW.
Natural Disaster
Unexpected natural disasters also become a major reason for data loss problem. Common disasters include: earthquake, volcanic eruption, flood, fire, tsunami, blizzard, thunder storm, hailstorm, tornado, etc.
There're also not so common natural disasters reported to be harmful to data: avalanche & mudslide, limnic eruption, heat wave, wildfire, and so on.
Software Malfunction
Software malfunction mainly refers to logical errors like operating system crash, file system damaging and software conflict.
Data loss issues caused by software malfunction are often easy to handle with. In other words, it is actually a simple task for users to recover hard drive as long as the data loss accident is not resulted from physical damage of data storage device components (MiniTool Power Data Recovery is worth a try).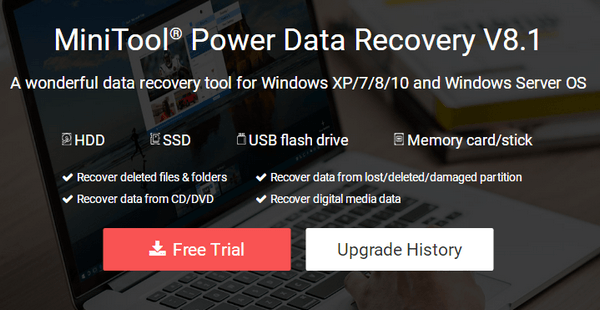 Hardware Failure
Hardware failure mainly refers to the physical damage of equipment. Storage media aging problem, disk surface scratch, magnetic head deformation & damage, magnetic arm fracture, chipset invalid and other components damage all belong to this category.
The following phenomena often indicate that you're encountering hardware failure:
Device failing to be recognized by computer OS
Hearing a "click, click" or "bang, bang" sound
Motor stopping running
Inaccurate head positioning
How to Prevent Data Loss
The best thing rather than asking how to recover data from dead hard drive or any other questions is actually take measures to try to avoid data loss effectively. Thus, I think you should read the following skills to know better about the prevention of data loss.
Form the habit of backing up data and updating backups on a regular basis.
Practice good working/studying habits.
Install powerful antivirus software if possible.
Place storage device under proper environment.
Don't open files/links from unknown sites/people.