Top 10 Tips on How to Start an Online T-Shirt Business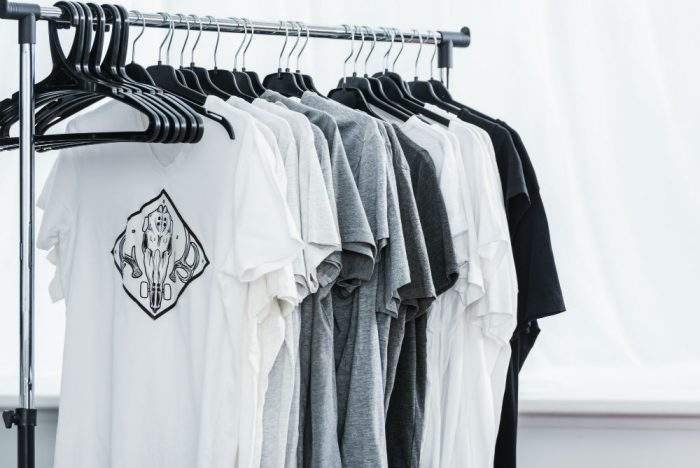 Do you dream of starting your own online t-shirt design business? With the advent of technology, the dream is not too far. Only you have to follow the right steps. For any business to thrive, it is of acute importance that they know the industry like the back of their hand. Meanwhile, most of the things are more of experience-learning; there is something that you need to sort out from the beginning itself, such as setting up the store, understanding customer demands, integrating trendy solutions, etc. This blog will be addressing these questions, so without any further wait, let's get started.
1. Choose the right niche
You want to start a t-shirt design business, but have you given any thoughts to the niche? Apparently, it is one of the most important factors in the building of a successful t-shirt business. Choosing a niche allows you to stand out from the competition. It gives you a constant stream of business if you choose the niche right. You get a chance to cater to a specific audience or an interest group, which makes it perfect for you.
There are various t-shirt printing business niches you can tryout, depending on the print type, size, product, etc. To find the right niche for your business, checkout the list of tools and techniques you can use:
Reddit
Audience Insight tool
Popular hobbies on Wikipedia
Online communities and interests
2. The design
Opening an online t-shirt store means a lot of decisions. And the design is a big part of it. You have to develop a catalog with designs that is unique, something that only you do. That is something that would draw people to your business. It doesn't necessarily have to complex. It can be best-selling graphics needs, simple statements, etc.
Next thing, you must give a lot of thought to the quality of the print. The design file should be atleast 300DPI (digital pixel per inch), with a transparent background and large enough to cover the actual print area of the t-shirt. The best advice we can give you for a web to print store is to offer your users editable design templates so that they can visualize what they are going to be getting.
3. Quality
To sustain in the business, you need to retain users constantly. You cannot afford to disappoint a lot of people, especially with the quality of a product. Always test your products to know if the pattern is fading away too soon, if the cloth tears off too soon, if the shirt shrinks in a wash, etc. Try to check these factors by testing your products well; it should be the first thing on the online t-shirt business plan. Try to solve the problems by finding the right suppliers, improving printing techniques, providing instructions to the users properly for the wash, and maintenance, etc.
4. Branding
You have to have a very strong sense of the market to develop your very own position in the market. A strong and interesting brand works as a magnet for the target audience. A brand is a promise of quality; it shows your commitment to your users. It allows people to understand what it is that your business focuses on, what experience you wish to give to your users. Weaving a brand story around your online t-shirt store would give you a competitive advantage.
5. Inventory
When you start an online t-shirt business model, it should well define your investment so as to evaluate the success of the business. Inventory is a big investment, and it is a recurring expense. Most people opt to buy and hold inventory. Some people buy the material in bulk; this allows them to fill their inventory with quality products at low rates. You can use it, but if you are a small business that has a small target audience, it is very likely that you would not want to make a large investment in the initial phase itself.
Make a close evaluation of your sales. What do you think your sales would be in the initial phase, what would be your profit margin and how much business can online advertising bring in, and if you can match it with your resources. If you are unsure, web to print business or print on demand solutions good as they would not require you to keep a huge inventory.
6. Quality Printers
Not all the t-shirts are the same, and not all the print jobs are going to be the same. Online t-shirt stores would require you to procure the printers as per the shirt material you are going to choose to sell on your platform.
Since quality is absolutely necessary for your business, do not compromise on it for higher profit margins. You need to consider the quality, as it will affect the customer's decisions to share your brand and retain them all throughout your business lifecycle. Here are a few techniques you can consider for printing:
Screen Printing ( Popular method for t-shirt printing, offers durable results but is labor-intensive)
Heat Transfer (Advanced form of heat transfer printing technique for full-color images on t-shirts)
Direct-to-garment (DTG prints directly onto the shirt, be it full-color images or anything else)
7. Creating Tshirt designs
If you have decided on the t-shirt niche ideas, it's time to work on some pre-built designs. Not everyone is going to come with their own designs; you need to offer them something original from the brand too. You can use the available online tools or hire a design, contact the online communities, or tap in the freelance network to develop some 8-10 designs, at least for your online t-shirt business.
8. Mockups for your t-shirt
Remember we told you of creating some editable mockups? Here is everything you need to know about it. Once you have finalized the design, you must create a mockup image of them on the actual t-shirt and put the images on the website. This will allow your users to see the final design and how it looks on the final product.
9. Validating your design
Before you start your business, you must verify if the designs are interesting to your niche audience. Post the images in your personal social network, online communities, Reddit, and everywhere else you think you can get the right opinion from people the designs are made for.
10. Setting up your t-shirt store
Designs ready, research done, strategy set, all you need is an online t-shirt business store. There are many technologies you can use to set up your online t-shirt store. Shopify, woocommerce, WordPress being the top technologies, offer a great advantage to you to highly-customize these stores and add meaningful experience to their lives.
There are many print-on-demand service providers. They help you set up the store, and you don't have to worry about a thing. They integrate it with all the necessary tools, take orders, customer services, and manage inventory. It makes your life so much easier.
Wrapping Up
Hope this blog would help you start your online t-shirt design business. It has everything you need to know about a t-shirt business, from technology to store set up to the printing technologies that you can for modern solutions. For more information on software solutions, contact us here.