6 Benefits of Projection Screen For Business Marketing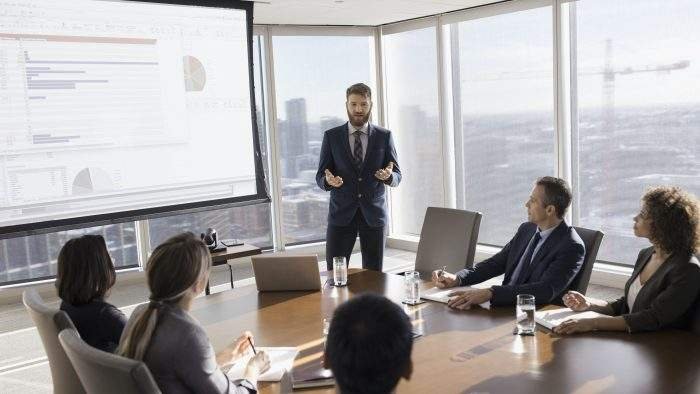 Projection mapping is one of the widely popular ways of marketing. It is one of the unique and attractive techniques to spread awareness about your brand and products/services. Do you want to make your marketing efforts unique and effective? Then it is important to consider the importance of a projection screen.
Are you planning to spread brand awareness by visiting different places? A fixed projection screen may not help you. Therefore, you should consider investing in the portable and floor standing projection screen. With the help of the perfect projection screen, you can display the stories, brand videos, display your products, and make your marketing campaign more effective.
If you will use the perfect projection screen and display an attractive video related to your brand, then you will be able to create an immersive experience for targeted customers. It is possible to gain the attention of targeted customers by displaying brand videos on the projection screen.
The portable projection screens can be used as strong marketing because of the following reasons:
1. Build Brand Awareness
By displaying your products on a projection screen you can spread brand awareness effectively and efficiently. You can display your brand logo, brand name, your headquarters, and your brand video as well. You can give a picture to your words and display the engaging video related to your company and the products/ services which they are offering to their customers.
When you display the brand video on the portable or pop up projection screen during the event, in the retail store, at public places, and all those locations where your targeted audience is present, then it will let you get more customers for your company.
2. Engage Audiences
The key to the success of any marketing effort is to keep the audience engaged for long. Using the portable projection screen is one of the best and cost-effective ways to keep the audience engaged for a long time. People do not listen to the lecture for long because they easily get bored with plain boring lectures.
If you want to engage the audience, then you should create a perfect presentation for your business and display it to a targeted audience with the help of the pull up projector screen. If you want to display the brand video at various events and places, then a portable projector and projection screen are the best choices.
3. Good First Impression
The competition in the market is growing tremendously. With the help of a perfect business presentation displayed on the pop up projector screens during the event, trade shows, exhibitions, or at public places will help you to leave a good first impression on the targeted customers.
If you can make a good first impression, then it will increase the chances of achieving your marketing objectives such as growth in business, brand awareness, more customers, and high profit.
4. High Return On Investment
The main objective of marketing is to gain a high profit by spending less. The portable projection screens are available at a budget-friendly price. It means that you can easily make a significant impact on your targeted audience on a small marketing budget.
Presenting the brand video on the portable or floor projector screen is one of the best ways to improve your marketing efforts on a small budget. With the help of a cost-efficient projection screen, you can get a high return on investment.
5. Marketing At Different Locations
If you purchase the portable projection screen, then you can easily move it from one place to another. It means that you can spread brand awareness at different locations easily. You can easily target a wide range of audiences without any problem. You just need to purchase a lightweight projection screen, a perfect mount over which you can place the screen, and a portable projector.
6. Memorable Experience
If you want to get the maximum benefit from your marketing efforts, then it is very important to create a memorable experience for your targeted audience. If you will display spectacular visual and engaging brand videos, then you will be able to create an unforgettable experience for customers. They will trust your brand and prefer to purchase your products/services.
Final Words
These are some of the benefits of using the cost-efficient and portable projection screen in brand marketing. The projection screen will let you easily make your marketing campaign amazing and interesting for the targeted audience. It will help you to attract customers and increase the conversion rate. It means that with the help of a portable projection screen, you can achieve success in marketing efforts.