10 Important Salon Software Features You Should be Using
In this current era, any business that does not have up-to-date technology is strangling itself.
Salon or other beauty businesses too?
Yes, running a business in these advanced times is difficult without a management system in place, especially when customers expect instant solutions.
For your salon business, having a decent yet effective online appointment scheduling system could be advantageous in many ways. You may be thinking of general benefits such as client scheduling, SMS alerts, POS, and so on. However, when selecting the salon online booking software, several crucial characteristics must be examined so that you are prepared to establish a competitive advantage.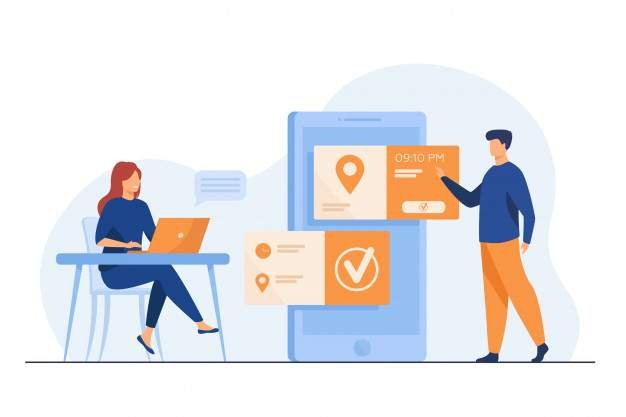 10 Must-Have Salon Software Features
1. Multi-Channel Updates
You would not like your customer forgetting their appointments for any haircut, manicure, or pedicure. Here, investing in robust salon software for online bookings would allow you to update your customers using various mediums. Furthermore, you would be able to alert your customer about their appointment via text messages or SMS.
Additionally, you can send follow-up messages to the clients to make them feel valued and let yourself understand how well you were in meeting their needs.
2. Several Payment Options
Not only should online payment be addressed, but allowing clients to select their preferred payment channel is also critical. For instance, Paypal, UPI, and Stripe are the most preferred options by consumers, so you could consider adopting them. However, you must look for software that empowers the integration of other payment choices as well.
You may quickly identify the most valued and preferred payment option for your clients using data and real-time analytics.
3. Robust Reporting Functions
While enabling your software to make the appointment scheduling online, you are getting access to several sorts of information. You'd be able to see when you might expect a spike in customer traffic in a specific month or year, which offerings are the most preferred, and so on.
Furthermore, detailed expenses and financial reports are essential for making informed organizational decisions. Hence, find software that comprises:
Employee Schedule
Tickets Report
Client Analysis
Sales Analysis
Client Report
Sales Growth Analysis and more
4. Easy Appointment Management
No matter what services are offered to clients, business efficiency is always a top focus. When it comes to salons, customers may have specific requests, such as receiving a haircut from a specific stylist. As a result, your salon's online booking software must have a feature that allows customers and staff to see if the stylist is available and make appointments accordingly.
It should also be straightforward and convenient for you to set your working hours, what offerings are delivered, and when your week offs are, and so on. Other must-haves include:
Easy cancellation
Easily accessible schedule
Double appointment scheduling, etc.
5. Point of Sale
The procedure of check-in and check out should be simple for the customers. Furthermore, retrieving the client information without having to execute bulky processes is also necessary.
Don't worry as POS (Point of Sale) has got you covered.
You can effortlessly track sales, referrals, discounts, and any commissions using a legitimate yet engaging POS system for your salon. You'll also be able to plan for the tax season more easily with such a function.
6. Easy Management Activities
No software could be great and effective to implement if it isn't useful to both businesses and customers. Customers' experiences with online appointment scheduling systems differ.
Many of the software would provide tutorials or demo sessions to help users learn how to utilize them. As a result, figure out the right one that has the functionality you require while also having the shortest learning process.
7. Optimize Time Frames
With virtual scheduling and more than half of work being done on digital devices, you can quickly optimize time frames to ensure that no employee is left idle. Customers should also be enabled to choose the time period for services at their leisure.
Thus, maintain the default time set by the system, but allow clients to customize their time slots to accommodate their requirements.
8. Amazing User Experience
One major feature of any app or software is known as customer service. Find a company that understands your beauty business or salon's demands, provide the solution, and train your team about software usage.
Every business has its own way of serving clients. Thus, your venture must understand the competitive edge of your specific vertical. Ensure everything is according to your business goals, making your salon software simple to utilize when operating salon ventures every day.
9. Marketing Capabilities
Business software or apps are great for marketing your offerings or products effectively. Also, these help in building the business and expanding the customer base. Some marketing tactics to obtain customer engagement are:
Email Marketing: It is a strategy that enables the ventures to create, convey, and monitor all the client emails. This is a terrific approach to keep in touch with customers regarding prior purchases, new offers and deals, tips, promotions, and beauty trends, and so on. Your clients will be more engaged and informed as a result of this.
Text messages: When you market your products or services directly to customers via SMS, you're contacting them on their phones. You can use such SMS alerts to update your clients about their appointments. You can also share the deals or promotions news that is for a limited time and limited customers.
10. Mobile-Friendly Experience
Customers have become increasingly reliant on their mobile devices to do any task, including ordering groceries online, apparel, scheduling a dental appointment, booking a haircut, and more. Customers can quickly arrange appointments on the go, eliminating the need to return home and use their computers to do so.
As a result, promoting mobile-friendliness could help to expand the customer base and make it easier for customers to book services.
Wrapping Up
Ultimately, we have learned the several features and ways by which a salon business can boost its sales, ROI, and clientele. Of course, such software is a necessity not only for a beauty business but for other business verticals too. As a result, several other businesses in a variety of industries can also benefit from investing in such software and maximize profits while keeping consumers satisfied. Hope this knowledge helps you to better understand your salon's goals and buy software accordingly. Thanks for reading!!