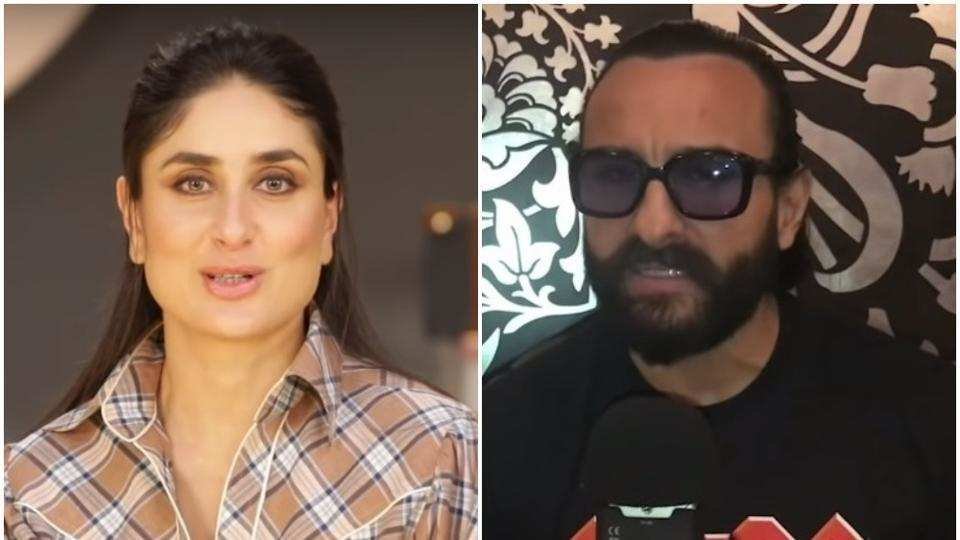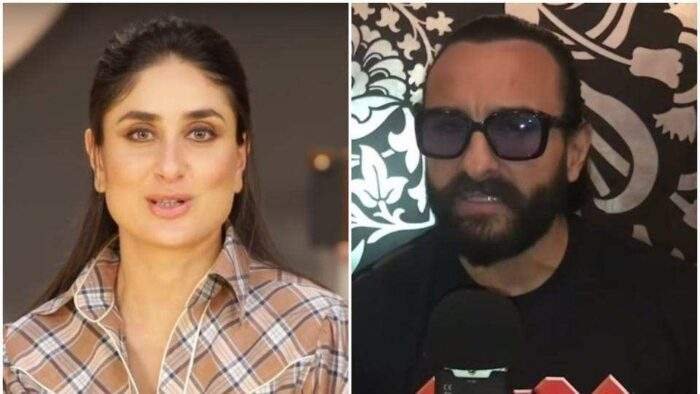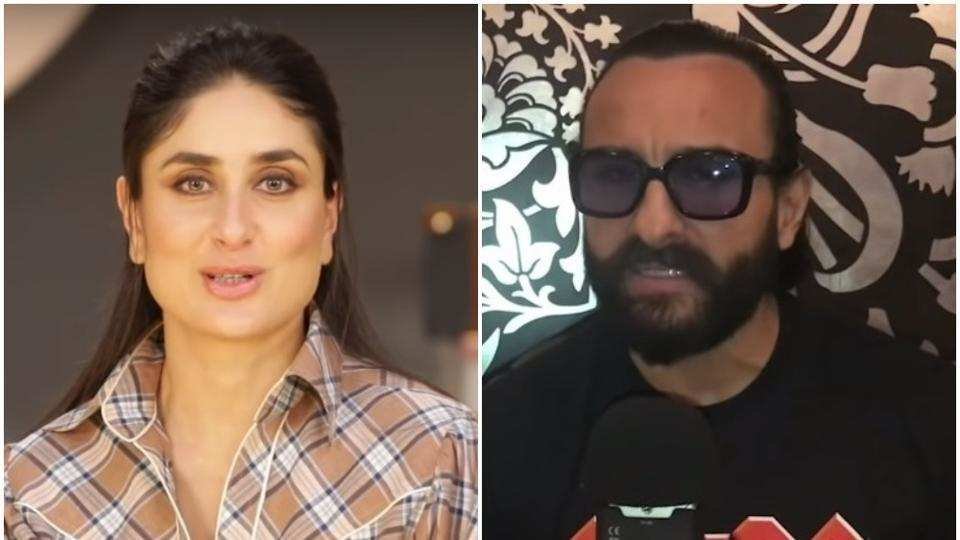 Kareena Kapoor Khan has never failed to acknowledge the fact that she has a supportive husband who has been sharing all the responsibilities that normally only a mother takes care of. Saif Ali Khan has been responsible for being with their son Taimur Ali Khan when Kareena is not around. Kareena has stated that without the support of Saif, it would have been impossible for her to resume her career in Bollywood. She has stated that her husband had forced her to get back to working out, get a proper shape and get ready for her film, Veere Di Wedding. However, the fans have been amused to know that Saif Ali Khan still doesn't know what he should be doing in order to make his wife happy.
Saif's Cheeky Call
Saif Ali Khan and Kareena Kapoor Khan are considered to be one of the most adorable couples of Bollywood. Saif is always looking for ways to impress the queen of his life and hence, she ended up calling Kareena Kapoor Khan, on her radio show, What Women Want.
He asked Kareena if there was a better way in which a husband could get more attention in order to keep his wife happy after having a baby. Well, of course, Kareena was all smiles when her husband asked such a cheeky and cute question. Without mincing her words, she replied that it was extremely cheeky of Saif to ask this question over National radio, however, she was going to answer it nevertheless. She mentioned that a perfect husband should be there for his wife. A baby means a lot of responsibilities and when those responsibilities are shared between a wife and husband, there can be nothing better.
Kareena mentioned that if Saif wanted to give her attention, then he should be planning a beautiful date for her in a beautiful location without Taimur, and then he will see the magic himself. Also, no husband should feel bad if a wife mentions that she is interested in spending time with her baby because that does not mean that she loves her husband any less. It only means that for a certain time, she has a changed perspective. She concluded by saying that she is hoping for a beautiful and romantic date from him soon. This is amazing Bollywood entertainment news.
Her career
Kareena Kapoor Khan has created a beautiful niche for her in Bollywood over all the years. Apart from the professional choices that Kareena makes, her personal life has also been highlighted always right from her marriage to her come back after her baby was born. Also, there is no denying the fact that Saif Ali Khan and Kareena Kapoor Khan belong to the list of the power couples of the Bollywood town.
Conclusion
Kareena Kapoor Khan is connecting with all of her fans through What Women Want, which is a talk show, and she sits down with several noteworthy people who belong to the same industry. With this cheeky question, Saif Ali Khan made his fans go gaga over him as well as his wife.