6 Best Things to Do on a Romantic Travel to Brisbane
Brisbane is a great destination when you're travelling with your partner as it offers many romantic places.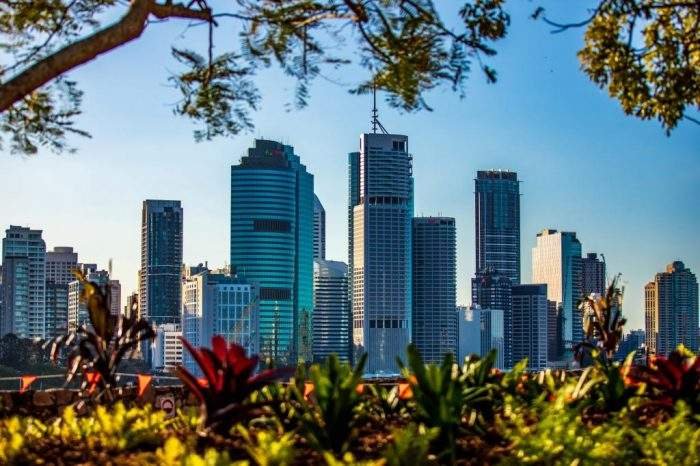 Has Brisbane always been at the top of your bucket list? Well, it's about time you changed that and visited this amazing Australian city ! This is a great destination when you're traveling with your partner, too, as it offers many romantic places to go and things to do. Here's a romantic travel guide to Brisbane you should know about, so check it out and enjoy!
1. Go glamping at Moreton Island
Moreton Island is the third largest sand island in the world, and the best thing about it is that it's located only 40 kilometres north-east of Brisbane. So, if you're up for a romantic adventure with your significant other, you should definitely take it into consideration. This is one of the best spots for a romantic escape, no matter if you're up for an exciting hike or just a picnic on the golden beaches.
As this island consists entirely of sand, it surely has a lot of unspoiled natural beauties you should explore. Besides that, it's the most popular glamping spot in Queensland, too. In case you didn't know, glamping basically is camping with a little twist. Instead of sleeping outdoors, you'll get to sleep in a queen-size bed in a beautifully furnished tent. Does it get better than that? We don't think so!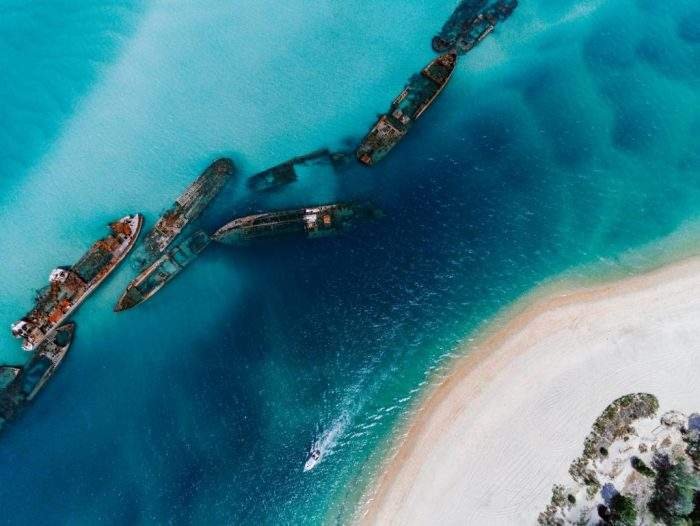 2. Have a romantic dinner for two at Libertine…
Are you a hedonist who prefers showing love and affection through food? In that case, make sure to take your soul mate out for a romantic dinner. Did you know that Brisbane's food scene is absolutely phenomenal? You won't make a mistake whichever restaurant you pick. However, we must say that Libertine should be at the top of your list.
It features an opulent French-Vietnamese menu, so don't skip it if you're a fan of Asian cuisine with a decadent French vibe. Its boudoir-inspired interior will sweep you off your feet. The same goes for this restaurant's daring dishes such as Hanoi vegetable hot 'hot pot' and roast BBQ duck & spiced cherry crepe. To enjoy a romantic evening to the max, arrive early and have a cocktail together. Libertini is always a great choice, as well as Espresso Martini, Fluffy Duck, and Yuzu Margarita!
3. Plan a perfect picnic at Kangaroo Point
However, if you don't want to spend money on a fancy dinner, you should plan a picnic instead. Needless to say, Brisbane offers so many wonderful opportunities when it comes to picnic spots. Kangaroo Point is one of them. It features a wide range of city and river vantage points – both on top of the cliffs and below them. This area has some seriously good picnic points, so we're sure all nature lovers will enjoy each other's company here at Kangaroo Point.
On its tip, there is Captain Burke Park where you can see the glorious pylons of the Story Bridge that rise above the ground. If you choose to have a picnic here, don't forget to surprise your favourite lady with unexpected flower delivery in Brisbane. It'll complete your romantic experience and take it to a whole new level!
4. Enjoy breathtaking views from Story Bridge Climb
If you want to impress your partner with panoramic views of the Brisbane skyline, we have a great idea for you! All you need to do is to surprise them with the Story Bridge Climb at twilight. Just so you know, this is an extremely popular engagement spot, too. Bear that in mind if you have plans of this kind. So, if both of you are adventurers who can't wait to feel an adrenaline rush, you should go for this climb.
Firstly, the Story Bridge is Brisbane's most iconic structure that lets you see the entire city from a unique perspective. Apart from the breathtaking Brisbane skyline, you'll also get to see the surroundings, such as the Glass House Mountains in the north to Moreton Bay in the east. As the sun sets in between Brisbane's skyscrapers, you'll enjoy the magnificent view while holding your darling's hand!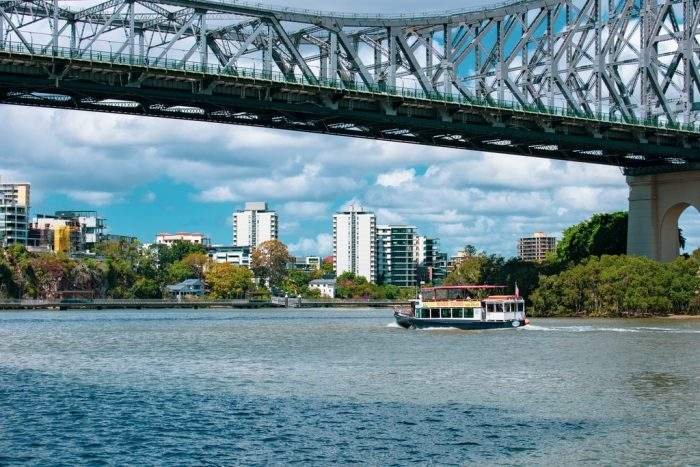 5. Take a walk through the City Botanic Gardens
The City Botanic Gardens in Brisbane is a heritage-listed botanic garden. That's a good enough reason to pay them a visit. It's important to know that this facility includes Brisbane's most mature gardens that feature numerous rare and unusual botanic species. So, if your girl is a huge fan of palms, figs, cycads, and bamboo, take her there as this place has a special collection of these species.
Taking a walk through the gardens will certainly feel relaxing and refreshing, which is exactly what you need after a long day filled with sightseeing and other activities. The City Botanic Gardens also feature several ornamental ponds and sculptures that make the entire experience even more relaxing. Yes, this may not be as exciting as attending Brisbane's famous cockroach race. However, a walk through these gardens should find a place on your list, without a shadow of a doubt!
6. See a movie at the Yatala drive-in
Is there anything more romantic than seeing a movie at a drive-in on a beautiful Australian evening? We don't think so, which is why you should make Yatala drive-in your next stop. The best thing about it is that the tickets are extremely cheap. Also, it's open 7 nights a week, so you can watch the latest blockbusters any day you want. Did you know that Yatala drive-in has a 50s-style American diner on its premises?
That's right, so be sure to grab a burger or a hotdog and experience the golden years of Hollywood first-hand in this old-school dining spot. The great news is that pets are allowed in this drive-in – as long as they are on a lead and with you at all times. If that doesn't sound good, we don't know what does!
As you can tell, there are so many amazing places you should visit when you're in Brisbane. This is particularly true if you're here with your significant other, looking for romantic places you can enjoy together. If that's your top goal at the moment, just stick to our travel guide and you won't make a mistake. Follow the guidelines and success is guaranteed!