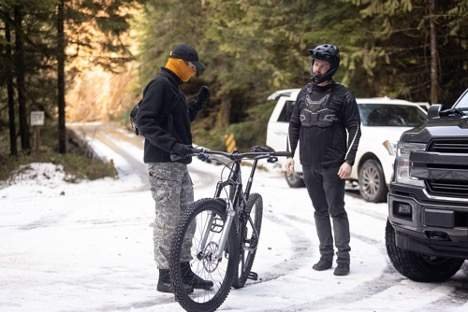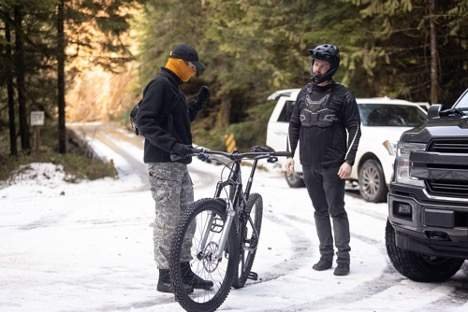 Growing up in Toronto, Canada, Robert Crenson loved going to the movies. One of his earliest memories is seeing the iconic movie Titanic and being so captivated by the scale of the film and shots displayed, along with the emotion behind the story. Now, as an internationally sought-after producer, he brings that passion to the big and small screen with every project he takes on.
"I think since then I've grown to become a cinephile that appreciates quality cinema work, along with applications in the advertising world. I never studied film school formally, I was self-taught through experience and passion," said Crenson.
Crenson has built an extraordinary resume, working with many global brands on ads seen by millions of people in Canada and abroad. Earlier this year, he was nominated for a Cannes Lion for his work with Corona Extra on their "Free Range Humans" campaign, one of the greatest honors in the advertising/marketing industry. He has also worked on national campaigns for Subaru, Dicks Sporting Goods, Honda Powersports, Toyota, and so many more.
2021 was a great year for Crenson, who worked on many large-scale projects, including a branded content series for Ford Motor Company. Shot in Whistler, British Columbia "Ford Built For Adventure" is a branded content series that blends a traditional commercial with a documentary style storyline. In all 3 episodes, we follow Canadian country-music star Paul Brant as he demos three different Ford vehicles in various adventure-inspired Canadian environments. This project was part of the roll out for their new electric 2021 Ford 150 and electric Ford Mustang models. The scope of the project was also a great fit for Crenson's experience and skill set.
"I really enjoyed working on this project due to the varied scope and caliber of talent we brought in. Working with a JUNO winning country music star, Paul Brandt, among other high-profile talent was a blast and an exciting challenge. We needed to ensure everyone was comfortable and happy with all aspects of the shoot, while maintaining good pace and creative flow. I also enjoyed having the ability to work within a region I am so familiar with, giving insights on where to shoot and why was key," says Crenson.
Bringing the campaign to life was no easy task. It was filmed within multiple remote locations and some real-life action sports stunts were performed, which Crenson's cast and crew were required to undertake and perform themselves. Crenson had to find the right locations that were capable of moving a large 30-person crew into spaces that typically would be seen as impossible for production crews of that size. Additionally, this project was challenging largely due to the tight turn-around time from being onboarded to when shooting began. The window for pre-production was one of the tightest Crenson had experienced, so moving quickly and making decisions on the fly was essential.
His hard work paid off. Ford used the content to provide guests an intimate demo of the vehicles, in the height of the pandemic. These branded content videos told real life stories of how people use their vehicles, and what the unique features of the cars and trucks are. The new EV F-150 is the top selling EV truck in North America for 2022 so far. Crenson is proud to have been such a key part in that continued success.
"I love that Ford is an iconic brand that has stayed true to its roots throughout its entire journey. The brand is constantly innovating to the next big thing, and this commercial really showcases that with the launch of the best-selling truck in the world with a new electric hybrid offering," Crenson concludes.
Photo by Russell Darby: Producer Rob Crenson, and famed Canadian Storm Chaser Ricky Forbes on set of 'Ford Built for Adventure' in Whistler, British Columbia