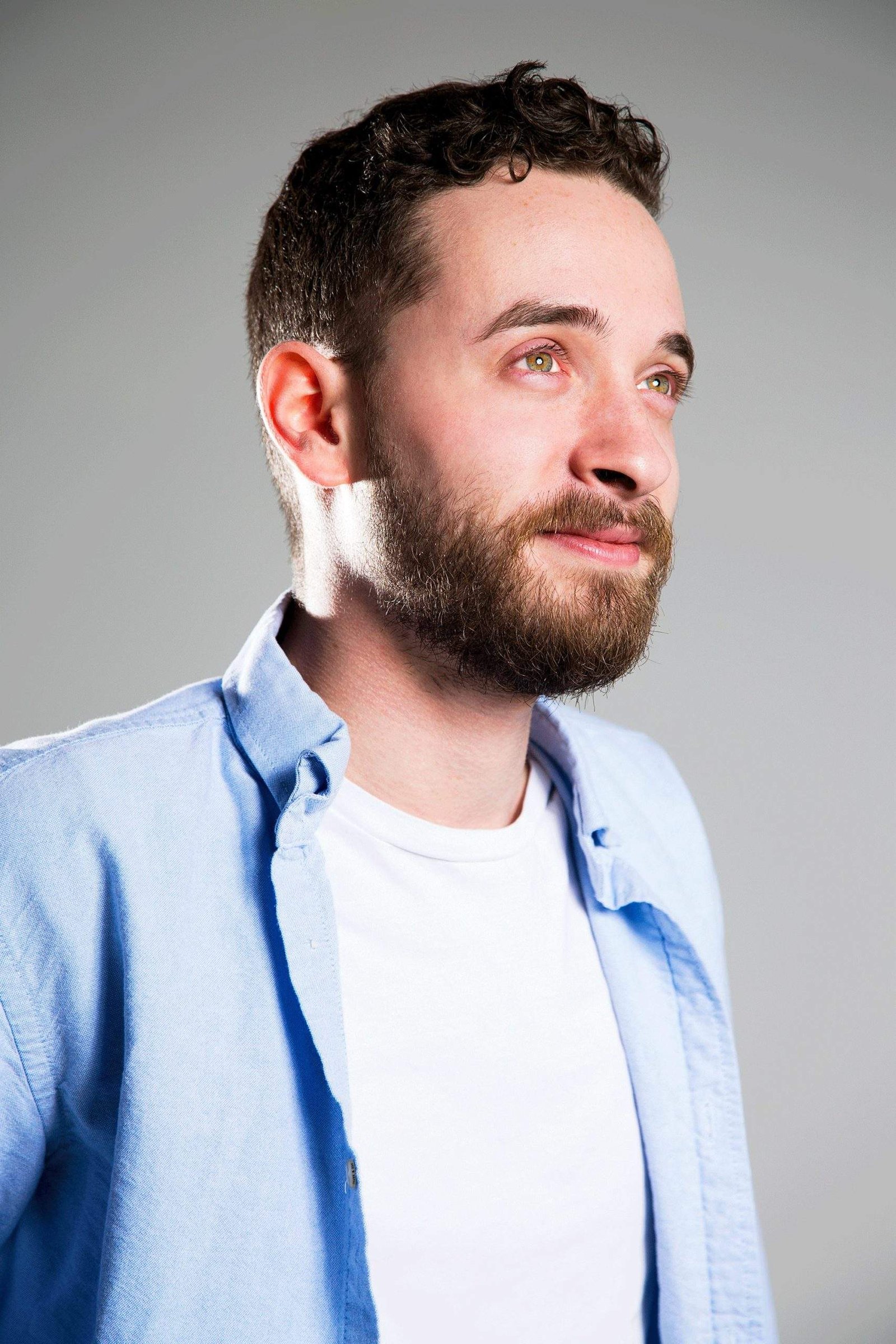 Growing up in Toronto, Canada, Ben Kaplan always had an interest in movies and sitcoms. His dad loved showing his son the characters he grew up with, and even as a toddler the young Kaplan found himself loving shows like The Brady Bunch. As he grew and began discovering his own taste, immersing himself in shows like Arrested Development, and The Office, or movies such as Waiting for Guffman and Best in Show, his love of film and television only deepened. He loved seeing the worlds that cinema could create, and they became perfect escapes from the repetition of day-to-day life.
Now as a celebrated editor, Kaplan is living that childhood dream. He was able to honor his father's early teachings in CNN's History of the Sitcom last year, and he has been recognized for his work on VICE TV's Tattoo Age, VICE TV's Dark Side of the Ring, History Channel's History Erased, and so many more.
Kaplan has made a name for himself working on many acclaimed documentary series, and knows how to take hours of footage and condense it into a compelling story. However, when the opportunity came to step outside of his comfort zone and dabble into the horror genre, he was ready for the challenge. This is exemplified with his work on A Ghost Ruined My Life, a horror anthology series on Discovery+, executive produced by the SAG award winning American film director, producer, and actor, 'Master of Horror' Eli Roth. The series retells peoples horrifying personal experiences with the paranormal. It combines scripted recreations alongside real life interviews.
"To me the show is so unique because unlike any other horror retelling series, this show really separates the interview subjects from the dramatic scenes. In traditional docu-drama shows, the interview is always guiding the recreation scenes, but in this show, we treat it more like a horror series where our interview subjects pop up sparingly and we allow our audience to live in the drama a lot more. I think it's such a unique and interesting way to tell a horror story in a genre of television that's been very formulaic to date," said Kaplan.
Kaplan was brought on as an editor for the first season of the show. Therefore, he was responsible for setting the tone of what the series would look and feel like. In the initial cutting, this was a challenge for Kaplan, who found diving into the new genre intimidating. However, when he took a step back, he was able to see that it did not change the fundamentals he knew so well that had allowed him to rise to the top of the industry in Canada. He has always prided himself on being an editor that also loves to sound design and once it clicked that horror has so much to do with the soundscape, that's when he really honed in on creating a piece that would terrify audiences. All of his decisions on the timeline were really about treating the score like one big roller coaster.
"I loved how much this project threw me out of my comfort zone. Coming to it right off the heels of History of the Sitcom (a subject I knew so well), it felt amazing to really work my creativity and push it to the max. Sure there were days where my brain was absolutely fried, but you need to have those days to make you a better editor. If it wasn't for Ghost Ruined My Life, I wouldn't have the confidence I have now to edit a horror series or film," said Kaplan.
The project premiered on Discovery+ in October of 2021 and quickly rose to be one of the top 5 series on Discovery+ when it initially aired. During the 2022 Canadian Screen Awards, the project found continued success when it received 3 nominations for Best Direction (Factual), Best Writing (Factual) and Best Production Design or Art Direction (Factual). It has since been renewed, and Kaplan is currently signed on to edit two episodes of its newest season. The series also spun off into a successful podcast hosted by Eli Roth.
"When you're working on a first season, so many of those shows can be one and done. To see that this project has gained such a level of notoriety makes me extremely proud. I'm also very grateful that my work was so well received in season one that I was asked back to edit more episodes in season two," said Kaplan.
Be sure to check out A Ghost Ruined My Life on Discovery+.
Photo by Brendan McNeill