6 Reasons Why You Should Go Dubai Dolphinarium Show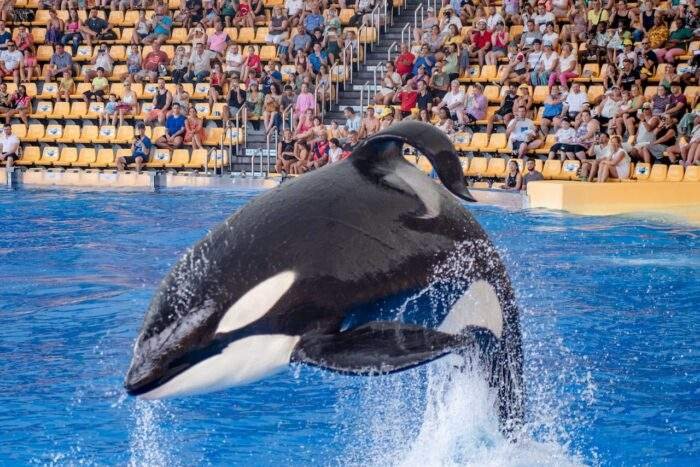 Have you heard wonderful stories on the Dolphinarium in Dubai? Are you still in two minds whether to visit or not? Well, let us ignite your curiosity a bit more by sharing some strong reasons as to why you should visit here.
A Brief Overview Of The Dolphinarium
This amusement park is located in the quiet Dubai Creek, and since it is located far from the city the atmosphere here is quite serene and tranquil. It is a fabulous location for you to go and unwind and have fun with your friends and family. Over the last couple of years this park has undergone a massive transformation Today, it attracts people of all age groups by the dozen. Those who are going in group should take Dubai dolphin show tickets by doing some research to get the best discount price. The park boasts of tons of attractions that will keep you and your kids entertained for hours. Are you eager to know more about this wonderful place? Great lets us dive right into the details.
Why Should You Visit Dubai Dolphinarium?
Here we have listed some strong reasons as to why you should visit the dolphinarium. Have a read.
An Educational Experience
As a visitor, at this park you will have the opportunity to learn a great deal about the marine animals, their behaviour pattens, and much more. The park goes all out and gives you an impressive presentation that will educate you to the fullest on these wonderful animals. You will also get to learn a great deal about the steps taken to protect rare species of dolphin and how they are rescued. This also a chance of a lifetime where you will get to see these animals up and close.
Impressive Dolphin Show
At the park, the dolphins perform set of impressive tricks for you that will leave you astonished and craving for more. They perform spins, twirls, flips and jumps. Here guests are allowed to meet dolphins and seals and share a friendly interaction with them.
You Get To Take Pictures
That's right folks, the Dolphinarium gives you the chance to get photographed with these wonderful animals. You can also get yourself photographed by people while you are swimming with these animals. Do not worry about your safety, as you will be supervised by trained professionals at all times.
Affordable Entry Fee
This is one reason that should convince you right away to visit this place. Unlike most other amusement parks in Dubai, this place charge you reasonable prices for entry. You can also avail the Dubai Dolphin show tickets and even combo offers which will give you access to more than one attraction for discounts.
Very Unique Experience
At this park you get the opportunity to swim with the dolphins, which is unique experience. Dolphins are very harmless and friendly animals. The only thing you should keep in mind is that if you have children in the pool, you should be present with them. If you do face any difficulties then ask the trainers for immediate assistance.
Ideal For Families
If you are looking to have fun with your family in a relaxed environment, then this is the place for you. The park also has a restaurant where you can grab a meal inbetween visiting the different attractions. You can be assured that that your kids are going to have a wonderful time interacting and swimming with the dolphins.
Final Thought
Now, that we have given you six strong reasons to go and visit this place, all you have to do is be a bit more active and select a date. We can guarantee that your time at this place is going to be a memorable one. Let the fun begin.