Important Role of Software Localization in the World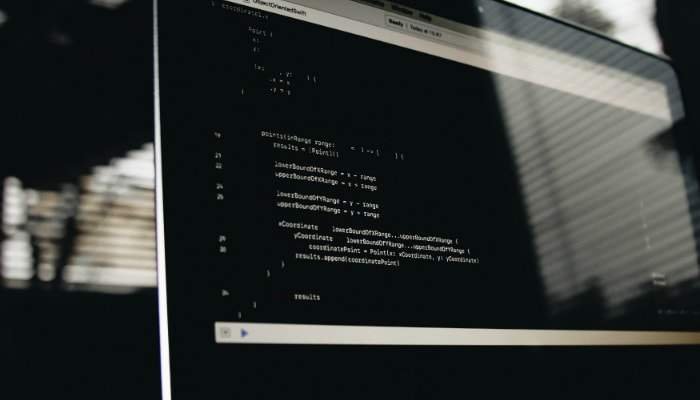 Are you curious to know about the role of software localization in the world? Many people want to increase their business not only in their native country but also around the globe. Localization services can help your company grow. These services assist you in gaining more clients by giving them a thorough understanding of your product in their native tongue. If we want to build our businesses quickly in this century, we need to leverage software localization services. In this competitive globe, we will not be able to build our business in our country as quickly as we would like.
Businesses can use localization services to improve client contact with their brands. Language translation services might help you expand your business faster than before if you do business in numerous countries. We all know that no one can know all of the languages spoken in every country, which is why language translation services exist. Many businesses that engage in translation services see increased and faster revenue growth.
In this blog post, we are going to discuss, the role of localization. Many people have a question, what is the impact of localization on their business. After reading this article you will get to know about the importance and some impacts of localization that truly helps to grow your business.
Role of Software Localization in the World
Software localization makes your business capable to access the global market. Your products and services are more visible to your targeted audience that gives great exposure to your business. Today in this digitization era we all see that competition is the most important crucial factor that makes software localization for the survival of your business. Have a look at these entire software localization roles that really help your business to keep up with the present market trend.
Before entering a new market, you should find out the answers to a few key questions, such as:
Will people buy the goods you're selling?
Can you efficiently promote your goods in a new market?
Are you prepared to provide these kinds of services to your target market?
Have you calculated the overall amount of money you'll need to invest?
1. Global Market Security:
By doing the software localization global market become existent from non-existent non-localized software trend. It will help you to do global approaches having multiple language options. Using software localization secures the global market and global clients for your business. It is a very important role that is essential for the development of any business. If you want your business to succeed in a specific country, you must first learn what people expect from you in terms of improving the customer experience. It will make it easier for them to appreciate their visits to your website.
2. Boosting the Sale Algorithm:
Every businessman in the end wants a huge profit after the sale. Software localization makes capable your business of localized and focus on the narrower specified audience that really needs your product. Eventually, it increases the economy of the e-market. You can observe the sale algorithm that increases significantly with the localization.
3. Serving Best Product and Services to users:
Your client need is a priority for you so you should serve the best product and services to them in the market. Software localization is used to find the interest of your users. With this software implementation, you are capable to offer desired services that are demanded by your clients. Non-localization is acting as a barrier between you and your clients. This is the reason for more usage of software localization to enhance your business. It contributes to the growth of your brand's reputation. Begin promoting your services as soon as you've got your target audience's attention. As a result, your brand will get greater trust and credibility, and you will be able to build a reputation in new areas.
4. Build a Customer Base:
When you follow all the above steps properly it will expand your user's base. This will also increase your business growth graph. Increasing client base offers you more business and profits. Make your content and products more familiar to your clients, and their trust in your business will grow. Customers will no longer perceive your company as a corporation, but rather as a local brand once you achieve this position.
Cost-cutting suggestions for localization:
After you've completed all of your ROI calculations and product selection, you'll need to know about a cost-cutting strategy for localization. This will allow you to put the money you've saved towards something else important. Every firm wants to apply some technique to invest the least amount of money and make the most return, so the aspect of localization costs is quite important.
1. Reduce Documentation as Much as Possible:
When you're doing documentation for a firm in another country, the cost of language translation services skyrockets as the word count grows. Make an effort to do less paperwork. You can also lower the cost by reducing the length of the text.
2. Limit Language and Focus on the Most Profitable Market:
There are many countries in the globe, and no one can learn all of them. You were told to focus on specific countries where your product is in high demand. Learn only the languages that will help you conduct large-scale business. English, French, Spanish, German, and Italian are some vital languages to know if you want to focus on your business client's native language. You can learn the language of a specific country as your firm expands in another country.
3. Translation Memory Saving:
This is a crucial piece of advice for business people that do business in multiple nations. If you translate the documentation once, you may need to translate it again in the future, so save the translation memory. This will take a few hours, but it will save you money in the long run because certain language translation service providers will give you a discount, while others will charge you the entire fee.
4. Do automate and Test all the Tasks:
Using software localization services, you can automate the translation of documents into several languages. After automating the operations, you will be able to perform repetitive chores without having to invest in human capital. There is no need for human intervention again and again for the translation.
5. Simplify the Formatting:
Using intricate graphics and formatting will cost you a lot of money after translation. Make your formatting as simple as possible to save money on localization. Simple formatting is more readable than complex formatting. There are many companies in the market and everybody wants to the point information to save their time.
Summing-up Words
I hope you appreciate it and learn something useful regarding the influence of localization on ROI. You will feel more at ease doing business on a global scale now. All of the above ideas can greatly assist you in localizing your business with software localization services, and you will feel more assured after reading this blog post. If you want to do business quickly all over the world, you'll need to use language translation services so that your customers are comfortable learning about your products and services.