Points to consider while taking a Personal Loan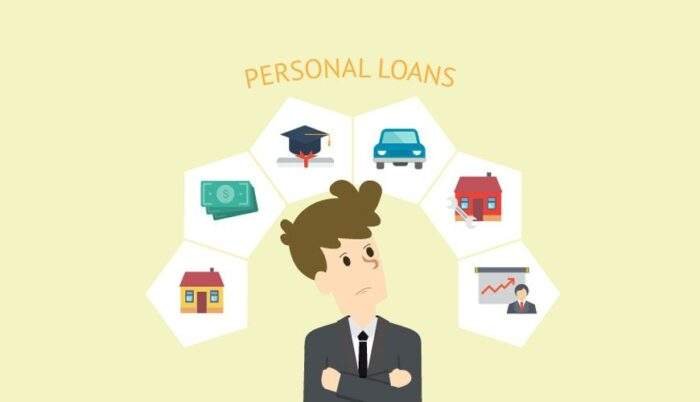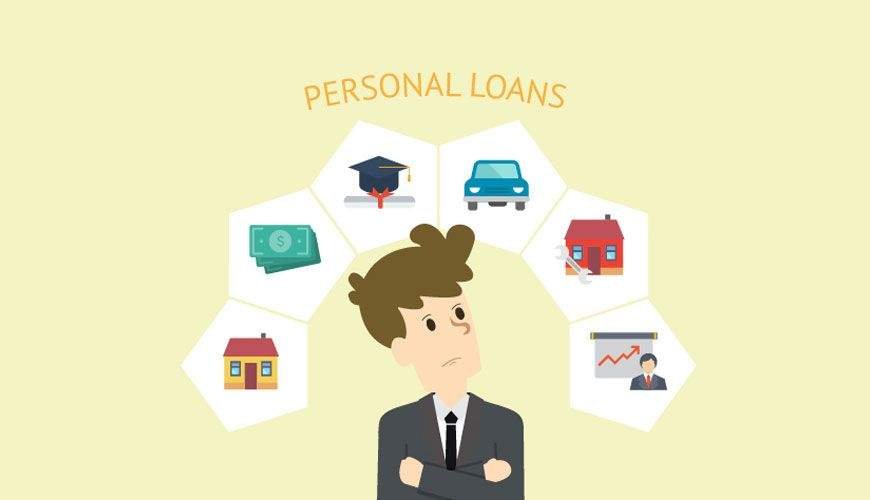 If you are planning on taking a loan, then I must say that it should be a well thought decision. It is a decision with lot of responsibility. If you have decided to take a loan then the next step is to find the right bank who can lend this loan to you. There are no rational consultants who will assist you and recommend the right lender for your personal loan as per your requirements.
The market is full of financial institutions with plenty of interesting offers but, you should be very cautious while choosing an option as this is not merely another shopping.
This decision may affect the lives of many individuals and therefore require special care and attention. Problem is how to find the right financial institution when you have these many choices and which is right one for you? Yes, we're going to help you answer this question today.
There are certain things which you should keep in mind when you're comparing loans from various financial institutions/NBFC. Remember we can only assist you but, the final choice in this matter has to be yours.
Let's talk about the major parameters which you should compare before you apply for a personal unsecured loan:
Amount
Various bank representatives have decided a range which they can provide to the buyer as the personal loan. You should compare the amount ranges and pick which suits you the best. Suppose, if you need a very small amount of loan, then you must find a lender that provides lower amounts. There are banks who offer as high as 24 lakhs in an unsecured loan.
For higher loans I would suggest you look at capital first financial services.

Interest.
The next thing you should compare is the loan rates offered by several financial institutions. It's very obvious that everybody needs low-interest rates so that they do not have to pay off hefty amount as interest.
It's easy to check loan rates of a bank or a financial institution. You just need to search online or logon to their official site. It is important to know that whatsoever is written on the loan provider's website might not be 100% true for you because your actual rate will be dependent on your multiple factors. For example, If you have a strong financial statement and no credit card defaults then you may get a lowest interest from the financial institution. The usual interest rates ranges from 10% to 35% according to different lenders.
Loan Eligibility
Becoming eligible for a loan is the basic requirement to get a loan. There is no benefit of selecting a specific loan if you fail to complete its eligibility terms. Of course, you should check the eligibility requirements before opting and applying for any personal loan. If you don't do that in the first place, then you might end up killing considerable time and effort.
So, our suggestion is to do all the checks about this first.
Paperwork
Paperwork for a loan can be really frustrating generally but submitting your basic documents is important for personal loan approval. The list of documents also may differ as per the financial institution. Sometimes we all come across a situation when we do not have the right documents at the right time. So, our advice is that you just consult with your loan advisor or ask for documentation from the bank or NBFC at the initial stage.
Processing Cost:
To process the application there is a small percentage service fees which bank charges from the customer.
The fees also known as processing charges. The % of the processing charge is same for every client for a particular bank but, percentage may vary from bank to bank and financial institutions.
For example, when you are applying for Rs 6 lakh as loan from a loan provider who's processing fees is 1.5%, then you will need to pay Rs 9,000 as service or processing fees. The percentage of processing fee ranges up to 2.5% of the loan amount if your loan amount is significant then processing fees will have an impact on your pocket and hence should be a selecting factor of your lender.
Payback option
I generally stay away from taking loans because it gives me a worry to pay back a specific amount on a monthly basis. Repayment of the instalments of the nightmares of borrowers. To take care of this concern, loan providers have flexible instalment options.
If EMIs is more than what you could pay off monthly then, you should consider reducing your loan amount. Only a few loan providers will have all types of payment options so, it's a good idea to talk about this while you are submitting an application for a personal unsecured loan.

Penalty Charges
Every person wants to pay loan EMI's on time but, sometimes they're not able to do it due to any reason. Banks also aware of this situation. So, there are certain penalty charges that are fixed by NBFC's because of missed settlement.
Life is uncertain and so it is important that even though you feel that you will pay all the equated monthly installments before it's due, you must check on the penalty charges to be taken by bank when there is a delay in the installments.
The fee decided simply because nbfc's also suffer from a loss due to your delayed payment. In that case, it is just a way of ensuring safety from any loss by the banks.
As we pointed out earlier, the fees could vary from bank to bank and also dependent on your interest and days you have defaulted. Banks are always very clear with regards to all these factors on their site or the docs which you sign. Generally, people ignore points at the time of loan application and pay the price when time comes.
EMI Duration
The number of loan EMI's to be paid are depends upon the duration of repayment in any loan. In longer repayment tenure, your instalment amount would be less which otherwise can become a burden on you.
No worries, your financial institution will definitely provide you an option to select your loan tenure but, it may have some dependency on the credit rating. Eg, you can opt for a flexible tenure which ranges between one to 5 years while taking ICICI Personal loan. There is lot of information on various financial blogging sites
At the time of taking the loan, our main concern is to get the amount as soon as possible. Small homework of 2-3 hours is what you need to find all the things about these elements. This really is possible if you look at several sites of banks and nbfc's.