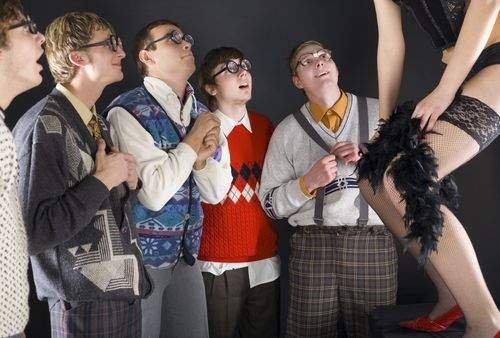 When you celebrate your final moments before marriage, you want to have a great time. Bachelor parties are about having fun with your friends and the special occasion calls for a trip abroad. If you'd like to throw a proper party, the following cities are perfect for hosting a once-in-a-lifetime party!
New Orleans, the US
New Orleans is almost anonymous with partying and you'll definitely be treated to a great weekend with the boys. It's not just great for hopping from one bar to another, but you have many other entertainment options as well. The live music scene is amazing in the city of jazz and soul and the food is unique and tasty.
Whistler, Canada
If you are after activities and not just drinking games, then Whistler is a fun ski destination to keep in mind. The slopes offer plenty of options for beginners and the more seasoned skiers. Don't worry; the after-ski choices are not bad either.
Cabo San Lucas, Mexico
For a quiet getaway with a twist, the Cabo San Lucas resort offers the perfect setting for a great getaway. You have sandy beaches to drink tequila in until the sun goes down or to get the perfect tan for the wedding. You can take a tour to take a swing at extreme sports or spend your days golfing or fishing.
London, the United Kingdom
You can also enjoy the perfect getaway in London. The city does have everything at your fingertips from culture to culinary experiences. There are plenty of pubs and the sports fanatic could go watch a game of football as well! The city's also easy to reach, making travel a less stressful part of the bachelor party.
Las Vegas, the US
While Las Vegas might have a bit of a raunchy reputation, it's still one of the top spots for a bachelor party. The city offers more than just the strip clubs and thousands of opportunities for gambling away your money. Las Vegas has a number of stunning bars to party and excellent restaurants to tickle your taste buds.
Rio de Janeiro, Brazil
Another stunning party city to explore is Rio de Janeiro. You can dance the night away to the hot samba rhythms and spend your day sipping coconut-based cocktails on Copacabana beach. For the daredevils, there are also plenty of things to do from rock climbing to helicopter rides.
Tokyo, Japan
If the groom loves technology and bright lights, then Tokyo is a great destination. The bars in Japan are open 24/7 and you have plenty of entertainment from karaoke to sumo wrestling to keep you busy. You can also experience stunning culinary discoveries in the streets of Tokyo.
Scottsdale, the US
For the golfer, Arizona's Scottsdale offers the dream setting for a bachelor party. The location has over 200 golf courses to pick from and you'll be able to fill your tummies with the famous Arizona steaks in the numerous restaurants around the area. There are plenty of bars as well to ensure you don't have to stop having fun as the sun sets.
Amsterdam, the Netherlands
Amsterdam is a great destination for a bachelor party because it offers everything you need to have a good time, but in a more intimate and compact setting. You can experience fine museums or slow down watching the street performers. When you want to pick up the gear, the pubs and bars offer you a good night out.
Tips for a lavish but affordable bachelor party
Jetting off to a bachelor party on the other side of the world might seem a daunting idea in terms of the costs. But you can have a luxurious bachelor party in the above cities without it costing a fortune. Compare flights and pick your flights with an open mind. Instead of booking a room at a local hotel, you should consider renting an apartment. You can also plan little early by booking restaurants or flights in advance using online vouchers at VoucherBin.co.uk which can save you a lot of money.
Hopefully the above tips and ideas will inspire you to plan the perfect bachelor party. Don't fret over the small stuff too much, but focus on having the groom's friends there to have a great time!