10 Easy Tips To Pamper Yourself At Home On a Budget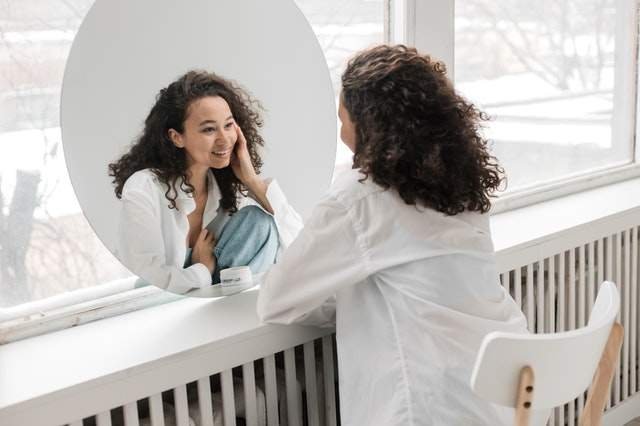 As things aren't really normal, it is difficult to do activities that you would normally do for yourself to relax and pamper yourself. But that doesn't mean that you shouldn't do anything for yourself, you can still pamper yourself from the comfort of your own home. Here is how you can pamper yourself at home and make yourself feel and look fabulous again.
1. Wash Your Hair
One of the easiest yet super effective ways of pampering yourself is washing your hair. As it is so simple, have special shampoo and conditioners that you will use when you are pampering yourself. Put on a nice nourishing hair mask that will make your hair super soft and moisturized while smelling amazing. You will feel like a new woman in minutes.
2. Put On Some Relaxing Music For Yourself
There is no better way of creating your own spa night at home than putting on relaxing music for yourself. Multiple studies show that music has a great power of easing stress and anxiety. So put on some relaxing tunes, sit back and relax.
3. Take a Long Hot Bubble Bath
One of the most popular and favorite ways of pampering yourself is taking a nice long hot bath with bubbles. But why stop there, light up some scented candles and a book or series of your choice. There is nothing that will make you more relaxed than a nice warm bath after a long stressful day.
4. Call A Friend To Catch Up
Pampering does always have to involve doing something spa related, it can be as simple as calling a friend that you haven't talked to in a while. Go somewhere where you can be alone and give your friends a call. Have a nice long chat with your friend, it doesn't have to involve any heavy topics, it can be just catching up and seeing how they are doing. That will make you feel happy and relaxed because you will get to remember just how much you love them. If you both happen to be free to talk, you can even do a mini virtual date and sip wine while you chat about your lives.
5. Give Yourself a Makeover
Dedicate time to change up your looks. Spend some time experimenting with different makeup and hairstyles. The best thing is that you can shop for your cosmetics online, even while you are taking your relaxing bath. Once you have everything, refresh your style and boost your self-esteem.
6. Watch Your Favorite Show In Peace
If you happen to find yourself home alone, there is nothing better to do than pamper yourself by finally watching your favorite TV show. Get yourself situated, grab your favorite snacks and your favorite beverage. Once again if you want to take it up a notch, you can combine multiple things and watch your favorite TV series while taking a bath sipping on your favorite drink. It is all about making the best out of that situation.
7. Wear Your Comfiest Clothes
Is there anything better than wearing your comfiest clothes? Throw on the comfiest clothes you own after your long relaxing bath to finish off the night. Wearing comfy clothes is like receiving a warm hug, so there is nothing better than that.
8. Light Some Scented Candles
If you need some help with creating a tranquil and relaxing space at home, there is nothing that will make your space feel relaxing than lighting up some scented candles. They are known for their healing and soothing properties, so this simple act will complete your pampering experience. Not only do they have a lovely glow but they will fill your home with amazing relaxing smells.
9. Exfoliate Your Whole Body
As we all know, exfoliating will remove the dead layer of your skin, which will leave you with fresher and softer skin. There are so many different ones you can find in a store, but if you want to have some fun you can even make your own. All you need is sugar and an oil of your choice and you can make your own.
10. Use Essential Oils
If you are not into burning candles, or you are not allowed to because you are renting your home, you can use essential oils. Essential oils are great for making you calmer and less stressed. There are so many different ways you can use them but one of the most popular ways is to put them in a diffuser or essential oil burners. The smells will complete your experience and make you feel amazing.
Life often gets in the way and we forget to take care of ourselves. But we have to do our best to make sure that doesn't happen by pampering ourselves. It can be difficult to find the time and energy to do so, but everyone needs to be pampered once in a while.