Mushroom Growing Farm Equipment – What Should It Include?
Every entrepreneur should know that continuous investment in employees and new equipment is essential to maintaining the company's growth. This will give you a competitive advantage and improve the quality of your products and services. Investments should be borne in mind, for example, by those who run a mushroom growing farm. Modern mushroom growing farm equipment from GROWTIME can reduce the cost of harvesting and improve the work efficiency. As a result, a mushroom growing farm will earn more.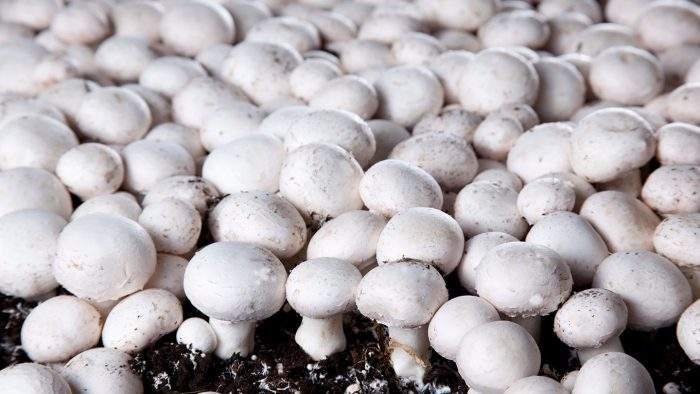 See what a mushroom growing farm should be equipped with to make it modern and profitable.
Basic mushroom growing farm equipment worth investing in
Mushroom growing farms are places that would not exist without professional equipment that facilitates the growth and harvesting of mushrooms. The basis for equipping such a place is:
Mushroom picking lorries
They can significantly increase the efficiency of the harvest. Thanks to the use of modern design solutions, lorries are ergonomic and facilitate the pickers' work. High-quality mushroom picking lorries will ensure the safety of workers while increasing harvesting speed.
Mushroom growing shelving
Aluminum shelves have long-term viability and virtually unlimited service life. All that needs to be done is tailoring their dimensions to the needs of the mushroom growing farm.
Lamps
Mushroom growing farm equipment isn't complete without proper lamps. It is worth investing in high quality lamps that can be used in mushroom growing farms where a type of disinfection through room evaporation is going to be used.
Growing nets
They are used to pull the substrate onto the shelves of the shelving and pulling it out after use. Good quality nets can be used by a mushroom growing farm for several years, ensuring proper air flow while not changing its shape.
Scales
Cheaper scales can be used by a mushroom growing farm only for a short time and even though they are cheaper, in the long run the constant need to replace them will take more money than buying good quality scales. Battery-powered scales are a good choice that allows you save on electricity and man-hours.
Knives
The cost of mushroom picking knives is not large; however, some products can greatly vary in quality. It is best to choose knives that are distinguished by long service life and that don't become blunt too quickly.
Mushroom watering system
It is worth choosing automated systems mounted under the shelves of the shelving. They allow saving money on labor and ensure that the mushrooms are well hydrated throughout the entire growing process.
Mushroom farm climate control
Investment in modern systems yields returns very fast. It's because they allow a mushroom growing farm to save on ventilation, cooling and heating.
Growing tunnel covers
The materials of which the cover is made should be of high quality so it can be successfully used for many years. Good quality covers won't be damaged by unfavorable weather conditions.