List Of 7 Most Exported Products From India – Complete Guide
For every person who wants to do import-export business in India, it is essential to know which products in India India exports and imports the most. Although in this article we are going to talk only about the most exported products. Hence it can be helpful for those people or entrepreneurs who want to start their own import-export business in the Indian market. As we all know, India's government is trying to make the Indian economy a strong and big economy globally, which indicates that there will be countless startups in India in the coming times. And import-export companies will also gradually develop strongly.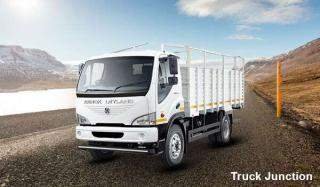 In particular, we can expect considerable improvement in the electronics, technology and service sectors. However, the entrepreneur has to face many challenges in successfully starting and running an import-export business in India. And the person who becomes successful in overcoming these challenges can earn huge profits from this business. Apart from this, to make the import-export business successful, we need such vehicles which can carry heavy loads easily, for which trucks are most profitable. If we are to be believed, the Ashok Leyland boss truck comes with excellent payload capacity, which can easily lift the load and is suitable for this business. So let us know what is included in the most exported products from India.
1. Mineral Fuel
Since India is rich in minerals, minerals have been exported from India as well. Many types of minerals are exploited in large quantities in the world. India occupies a high ranking position in the world in the production of minerals. In particular, coal and brown coal are produced in large quantities here. According to reliable data, at present, India exploits and processes a total of 87 types of minerals, including 40 kinds of fuel minerals, 10 types of metallic minerals. And India exports minerals worth about $30.79 billion. Iron ore is a significant mineral exported from India.
2. Gems And Precious Stones
India is one of the most leading countries globally in the production, consumption and export of gems and jewellery. Due to foreign exchange collection and job security, this industry plays a vital role in the country. The largest export of gems and jewellery from India is in countries like the U.A.E., U.S.A., Russia, Singapore, Hong Kong, Latin America and China. The US, Hong Kong and the U.A.E. alone account for 75% of the total exports.
3. Medicines And Pharmaceutical Products
Medicines and other medical products from India are exported to China and other Asian countries. According to one figure, the Indian pharmaceutical market value and size is in the fourteenth position in the whole world. Presently Indian pharmaceutical products are exported to more than 200 countries of the world. These mainly include the US, Germany, Russia, United Kingdom and China markets.
4. Iron And Steel
The metal exports from India are expected to grow by 10% per year. India accounts for 8% of the total steel produced in Asian countries. Therefore, it is expected that steel production needs to be increased to meet domestic consumption. However, the demand for such iron ore, which is used for steel production, is difficult to grow at the same pace. But there are many countries which like to export iron and steel from India.
5. Clothes
Clothing and Garments are some of India's major products, and it is expected that they will continue for a long time. Presently Indian textile producers and exporters can provide textiles with competitive prices and world-class quality to other retailers in the world. There are many manufacturers engaged in the production of different types of fabrics in India. There are more than 1500 companies involved in producing various types of textiles in Tirupur in Tamil Nadu.
6. Jewellery
India's jewellery industry plays a significant role in the economy of India. It plays a part in 7% of the country's total Gross Domestic Product (G.D.P.). In comparison, it is also responsible for 14% of commodity exports. And about 5 lakh people have got direct employment from this industry.
7. Meat
In general, India exports meat and meat products to its neighbouring countries. India is the fifth largest country in the world in the production and export of meat. Here about 6.9% of the total meat production of the world is produced because India is an agricultural country, and activities like animal husbandry and poultry farming are related to agriculture. However, due to political and social reasons in India, the production and export of beef have decreased significantly. India produces about 20% of the world's total production of buffalo meat.
We hope the above information will be necessary for you. Furthermore, if you require more truck-related business ideas, please be with us and wait for our next blog.