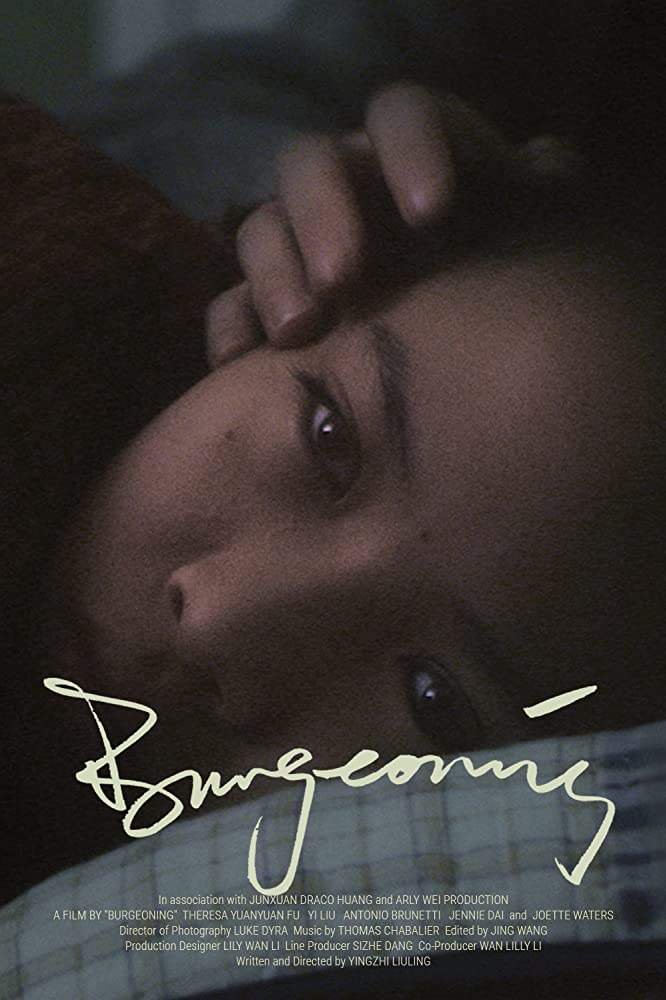 When Jing Wang first began editing films years ago, she thought that all she needed to do was work hard and refine her skill, and she would then become an extraordinary editor. She found the best software, computer, and plug-ins, ready to truly make a name for herself. However, the more she worked, the more she realized that all the fancy tech and gadgets can't make a good editor. The real trick to being a great editor is not focusing on the hardware and technical skill, it is focusing on the story. Being an editor is being a storyteller, able to piece together small details to accentuate the story.
"As an editor who carries the responsibility of storytelling, it is a very challenging skill. I really enjoy taking responsibility, which makes me have enough motivation to create, think and polish for a better story. Finishing the story under high pressure, and watching the audience's response, that is the most exciting moment, because you are able to see the result," she said.
Story is always at the heart of every project Wang takes on, and it is always the reason she decides to take on a project. When she reads a script and looks through footage, she can picture exactly how that story should come to life, and she wants to be a part in sharing it with the world. Whether a fan of the genre, like the horror flick Substitute, an interest in sharing the message, such as the upcoming Fear Not, or a personal connection with the script, like with The Right Way, the story is always Wang's greatest focus.
This was, of course, the case when Wang agreed to take on the film Burgeoning, which explores the broken relationship between an immigrant daughter and her mother. Following Jiajia, a 12-year-old illegal immigrant from China, we catch a glimpse of the void one hides in order to survive. Focusing on immigration, family, puberty and sexuality, this film is inspired by a moving true story.
"I think that when we are young, we all experience a period of rebellion. We resist whatever our parents say. Adults may think that children only have shallow ideas, but they are smart enough to comprehend almost everything. I can understand Jiajia, since I had my own ideas when I was a kid, and I didn't like to listen to anyone. The point of the film is to understand Jiajia's ideas and her world. When you find some similarities between yourself and her character, you can understand them very well," said Wang.
On top of her editing talents, Wang's most important contribution to the film, in her opinion, was her perspective. This is important for editors, as directors can often become so immersed in their film that they won't see a blind spot in the footage. They know how the story should progress and in their minds, they see how to get from point A to C without a point B in mind. That is where Wang comes in. She provides that sound voice, ensuring the story makes sense for the audience and they can follow along easily. This goes the other way as well, when the director is attached to an unnecessary scene that is better left on the cutting room floor. For Burgeoning, Wang made sure to provide that sound voice. She chose to delete a scene where the mother found a series of evidence from her little girl on what she did at the end of the film. Wang believed the audience needed to simply follow the little girl's perspective, and not the mother, because that is what makes a better story.
"Teamwork was key to the success of this film. During post-production, I was not alone sitting in the editing room and meditating. The director basically sat next to me through the whole process helping me carefully consider the meaning of each shot and the corresponding emotions. As editors working with a director, they must first understand what is the expression that the director fancies, and then find out everything that meets the requirements of the story through understanding. Through continuous trial and error, I learned how to tell the true story and meet the needs of the director at the same time," said Wang.
Burgeoning is just entering its film festival run. It is currently a finalist at Worldfest Houston International Film Festival, with more success expected in its future. Wang is honored to have been a part of such a film, and hopes it receives appropriate recognition, so audiences understand this true story about humanity and immigration.