Guitarist Kai Nakamura shows that "Love is Gay" with WASI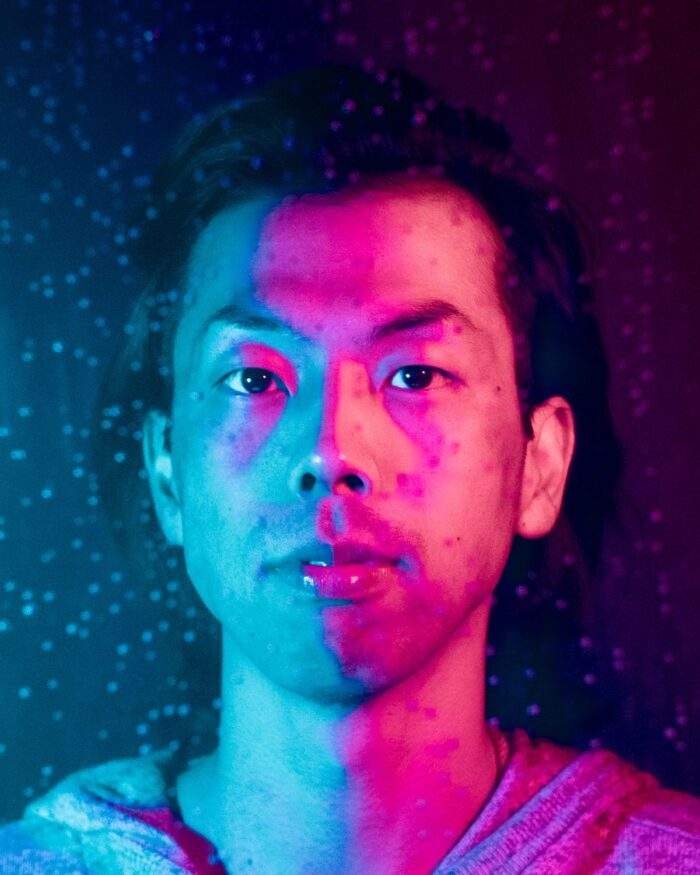 As the lead guitarist, producer, and songwriter of the band WASI, Kai Nakamura's time with the popular alternative rock band has been the most rewarding experience of his career. Born and raised in Isahaya, a small town outside of Nagasaki City, Nakamura has been a part of several bands in his home country and abroad, but WASI is his first time playing in a band of all female members, an element he has truly enjoyed, finding it to be more fun and with less pressure than playing with all males. This synergy between the bandmates is what has really allowed WASI to soar, playing at celebrated venues like the SoCal ACLU Festival and Warped Tour, releasing successful albums like "Riot Pop" and collaborating with other nationally renowned bands like The Mowgli's.
"The members of WASI truly make me feel safe and give me the platform to be vulnerable which I haven't had before. WASI has become my family and I love them so much. I can't imagine us not being in each other's lives. They are my sisters," says Nakamura. "Also, they are the first introduction to the LGBTQ world that I have ever had as well. We have done many queer related events, shows, interviews, etc. and I have learned so much about the LGBTQ community and the struggles within. I am an ally and support them truly and fully as they have supported me being who I am."
WASI are outspoken activists both inside and outside their music, and as Nakamura says, they have played at many events that promote LGBTQ equality, including the "Love is Gay West Coast Tour" from June 10-29th 2019. The tour featured three LGBTQ fronted bands, including Lucy and La Mer, Polartropica, and WASI, who took over the West Coast to spread positive musical messages and partner with local communities to inspire queer visibility. The tour aimed to create safe spaces and elevate different communities by combining powerful brands with music, art and activism and was in celebration of PRIDE month.
"Having spent quite a bit of time around many folks that are part of the LGBTQ community, I have definitely learned why it is important to have PRIDE. While things have come a long way with the LGBTQ community, there is still a lot of progress to be made. There is a lot of queer visibility in the media, but for some parts of the U.S. and the world, there isn't as much visibility. Connecting to communities in different parts of the country is important. By traveling and reaching people you make a difference in some way. We have spent time talking to queer youth in different states and seeing how these kids open up and feel safe is so inspiring and it makes all of the work we do as a band worth it. If just one person can connect with the band, then the PRIDE tour is worth it," says Nakamura.
As part of the tour, WASI partnered with different non-profits across the West Coast, local to wherever they were performing, to raise both awareness and funds for the non-profit. The band was sponsored by Guayaki Yerba Mate and Clif Bar, which really made the charity aspect of the tour possible. Nakamura found this a key part of their tour, as he finds it important to use music as a vehicle to help create space for his LGBTQ family.
"Being part of WASI has opened my eyes to the oppression that LGBTQ folks face on a micro and macro scale, and to be part of this tour has shown me how I can help hold space for the community," he says. "Seeing communities come together in each city was very inspirational. Listening to others share their experience really helped in shaping how I view the world from a different lens. Seeing how others grow in the face of adversity is truly inspirational and encourages me to continue on the path I am on for my future."
Lucy and La Mer and Polartropica approached WASI to make this tour possible. Originally, the plan was just to have one showcase in Los Angeles, but they all realized the potential it had as a full tour.
While working on this project, Nakamura played guitar for all three bands, helping to convey each of the band's messages as an artist. Being there to support not just WASI, but everyone on the tour was important to Nakamura. He believes that is the biggest aspect of being on tour, more than just performing every night and entertaining the audience. It's about supporting each other and having deep conversations.
"This tour was one of the most rewarding parts of playing in the band with WASI. It feels really good knowing that we made a difference and that is why I feel like it was such a success. These are the things that keep me going. Touring is one of my favorite parts of being in a band, and we want to do it as much as possible," says Nakamura.
To stay up-to-date with WASI's music and upcoming shows, check out their website.