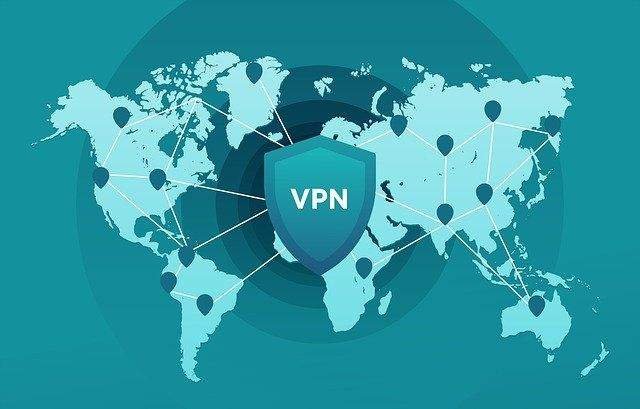 A VPN or Virtual Private Network is an application that works by masking public IP addresses of users. This is useful for a number of things especially protecting against a rampant threat of data leaks and hacking activities. VPNs are becoming imperative tools for anyone who values their online privacy these days. However, there are so many options available in the market today that it becomes difficult to choose between them.
Amongst the numerous choices, Ivacy is one that has been growing in popularity quite rapidly. It offers a number of features that create a unique selling proposition for it. Here are a few:
Available servers
Coverage makes a huge difference when it comes to judging a VPN. The more servers the brand has, the greater internet freedom it can offer. More servers also mean larger number of IP addresses which are helpful in protecting user privacy on the digital airwaves. In this regard, Ivacy impresses with a wide range of servers that are spread across the globe.
Ivacy has 1000+ servers in more than 100 locations across 55 countries. Unlike, most services, the servers of Ivacy are not just saturated in Europe and North America. They are present across the world which makes it easier to access blocked websites in countries where censorship is quite high like China and Saudi Arabia etc.
Speed and performance
The internet is all about speed. It's not just for streaming but for browsing too. Several studies show that the maximum time a user waits for the website to load is 2 seconds. After that users begin contemplating to leave the website altogether. Speed becomes an even bigger issue with a VPN because generally the service slows down the internet.
Ivacy stands out in this domain too. Not only has the brand been awarded BestVPN.com's 'Best Speed' honor for 2019, several tests by independent reviewers have shown that it offers consistent speeds across almost all servers. This enables buffer-free streaming and fact loading of websites to ensure the best internet experience.
Encryption protocols
Most data leaks occur during data transfer because that is when hackers find it easiest to steal information. Encryption protocols are put in place to minimize the risks involved in the process. Ivacy offers state of the art 256 bit encryption that is end to end. This is the highest level of safeguards available at the moment and is used by defense departments and government officials too.
Besides the usual, users can also opt for advanced protocols to protect their data during online activity. Ivacy provides support for TCP, UDP, L2TP and IKEV. These allow for the formation of military grade encryption layers that are impenetrable unless a hacker with insane skills is trying persistently to hack into the system.
Logging policy
VPNs are supposed to protect user privacy but the big data market has become so lucrative that even these services find it hard to resist profits. Some free VPNs have been caught selling user information to third parties which is extremely dangerous. Even if a VPN promises zero logs, somewhere in their user license agreement there are clauses which allow some data to be stored.
Since most of us skip that document, we never get to know these hidden terms. Thankfully, Ivacy isn't part of this. Their privacy policy clearly states that the company will keep no logs of any user data whatsoever. The only thing they do save is user email address. Everything else including browsing history is deleted immediately from their servers.
Support and dedicated applications
One challenge that we personally feel relevant today is protecting the plethora of devices that are available. Each user on average has at least two devices, a laptop/tablet and a smartphone. This number is even higher for the tech nerds or those who work with gadgets extensively. Ivacy has thought of this too and this is why it is becoming so popular.
Users can protect a maximum of 5 devices with one subscription. This can be enough for a small family sometimes. Then you have the ability to install the VPN on the Wi-Fi router allowing 5 devices to access safe internet without having to download the application on the phone or laptop separately. Ivacy has purpose built applications for Mac, Windows, Linux, iOS, Android, Blackberry, PS4, Xbox, smart TVs and Wi-Fi routers etc.
Pricing
This is one of the biggest selling points for Ivacy. They have some of the most affordable packages in the market. The base monthly subscription starts at $9.95 and this is with no savings. The heavy discounts begin as the duration of package increases. The 1-year plan drops to just $3.33 a month. The two-year subscription is just $1.99. That means you can get a 24 month cover for just $48.
Ivacy also offers a five year plan which is even cheaper at just 1.33 a month. This may be a long commitment but the savings are worth it. It also offers a 30 day money back guarantee although there are a few strings attached like a bandwidth limit etc. The service is worth the investment and is certainly one of the cheaper yet comprehensive services available today.
Closing verdict
VPNs are becoming quite common with new ones being introduced almost regularly. Sometimes, the choices make it hard to pick one. Particularly with the free ones available not many people opt to pay for VPN services. This is a bad choice because free VPNs don't always provide the quality of service that they promise. These services have to make money from somewhere and they opt for different means which are not exactly safe.
Ivacy charges affordable amounts for a high level of service. It provides speed, encryption, servers, support for a variety of devices and a multitude of easy payment methods. Together, it is an amazing package which has become imperative in the precarious time that we are experiencing today because of cybercrime and other issues like geographic restrictions etc. Ivacy is the best service for the money out there today.