Importance Of Cross-Browser Testing: Some Free Tools To Test Your Website's Performance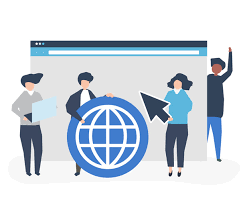 The purpose behind cross-browser testing is to compare the various designs and functionalities of websites or web applications across different browsing platforms. It helps the site owners to make sure that their apps and web pages will exhibit a consistent performance in front of their visitors.
As the market is flooded with a wide range of Operating Systems, devices and web browsers, online testing is very essential during the development of sites and apps. By making use of this tool, you can get this assurance that your website will be accessible on all kind of devices, browsers, and platforms.
In this article, you will come across the benefits of testing your browser's compatibility using these tools. Also, it will discuss a list of free web browser testing software in this regard to make the testing process effective and easy.
Some Details on Cross-Browser Testing and its Role in Websites
There are multiple web browsers available in the market and hence, browser compatibility testing can be very useful. It is basically a set of tools which can ensure that the websites or applications you create can be accessible on as many browsers as possible.
This is why many business owners are investing in web development services who have skilled professionals for testing their sites. These experts utilize cross-browser tools to assure that your website runs everywhere irrespective of the platform. So, by investing in this, it's not only beneficial for your site but for users who access it on their devices or web browsers.
The testing tools are also effective enough to figure out which browsers are mostly preferred by visitors to view your website. Hence, by utilizing a proper testing mechanism for the cross-browser, you can pick specific browsers and develop the site based on them.
There can be technical errors on your website including optimization, coding or any other issue. Hence, by using a testing tool, it can identify those problems and help the owners to apply suitable fixes to resolve them.
List of Free Browser Testing Tools you can Consider for your Website
In order to ensure that your website can work perfectly for as many visitors as possible, check out the following tools recommended for site owners. Remember, these cross-browser testing programs are absolutely free to install. This means you can try the tool as per your business's needs.
Also read:All top Social Bookmarking sites 2019
BrowserShots
If you consider this testing tool for your website or browser, it can provide basic evaluation and produce test results. This online service captures quick screenshots of the websites and tries to include the browser versions you are using. There are features that allow the users to make use of Flash and JavaScript as per requirements.
Hence, they can enable or disable these technologies or any other applications for testing their sites. For those who are looking for a tool to examine simple content pages or websites, BrowserShots can be a good pick. However, if you want any tool for interactive sites, you can check the rest of the free testing software for browsers.
IE Tab
The older version of Internet Explorer can create some annoying issues while running your website. It has the tendency for rendering web pages in a different format than the usual design. So, if you are unable to tackle any technical situation with IE, you can select the services from IE Tab.
You will be able to find the extension of this program both on Chrome and Firefox alongside the Internet Explorer. It also offers many additional features like IE security, legacy web apps, GPD deployment and more.
EndTest
The program of EndTest makes use of Codeless Automated Testing. Hence, this technology allows users to conduct repetitive tests automatically across various browsers. Also, it doesn't require you to write any special codes for testing the condition of your website.
The services from EndTest are free for the customers but, you can still opt for paid membership. With advanced options, you can utilize cloud technology for storing the content of your site while conducting the tests.
Selenium
Selenium is indeed one of the most recommended frameworks to offer automated testing services for the browsers. It has features that work automatically and even selects the actions you need to take while fixing the site's issues.
On Mozilla Firefox, you can easily get the add-on of Selenium IDE to start working initially. There is another popular option of Selenium WebDriver that is one of the best tools for developing test codes. It offers major language selection to code the tests using this cross-browser tool.
Browserling
For a less complex automated testing program that runs along with cloud set up, Browserling can be a good tool. With this, you can easily pick up a browser version and test your page with this program. It not only checks the appearance of the site but the functionality as well.
In this article, you came across some of the popular free browser testing programs for your website. However, you can share your recommended tools for browser compatibility testing in the comments section. Otherwise, you can consult a website technician for suggesting testing programs.