Know About Top 6 Iconic Movie Dresses Of All Time
"CINEMA IS A MATTER OF WHAT'S IN THE FRAME AND WHAT'S OUT."
Cinema is said to be a beautiful part of the world. It showcases a virtual world that sometimes might be relatable but usually is far from reality. But no matter what cinema is the virtual heart of people. It makes them forget reality and dwell in the world of their choice. A bucket full of movies can be made every year. But, only a few leave a long-lasting remark in the heart of the audience.
Some movies might be popular because of their storyline. Some may be in the discussion for their male and female protagonist. But, there are times when a movie is remembered for some excellent unforgettable dresses worn in there. These dresses becomes a trend thereafter. Movies come and movies go but these dresses hold a tight spot in the hearts of people. Like the trend of this retro lingerie which was started decades back but still is in demand by people. Similarly, there are some top iconic movie dresses of all time that make a remarkable appearance to the audience. Some of such iconic movie dresses are listed below.
1. Marilyn Monroe
In Gentlemen Prefer Blondes (1953)
Marilyn Monroe is well known for variant roles performed by her and her vibrant iconic looks have always been a matter of discussion. Her unique style of dressing is loved and strongly followed by her fans. One of such many famous looks of Marilyn Monroe was one in Gentlemen Prefer Blondes. The actress's look during her rendition of "Diamonds Are a Girl's Best Friend", when she was dripping in diamonds wearing a hot-pink strapless evening gown paired with matching gloves, is among the top iconic movie dresses of all time.
2, Carrie Fisher
In Star Wars Episode IV: A New Hope (1977)
Carrie Fisher wore this princess gown in the Star Wars Episode IV. This gown might be considered more of a costume than couture as it was designed with the draping fabric, billowing sleeves complimented with a high neck. This dress worn by Carrie Fisher is among the top iconic dresses of all times as it was worn in the Star Wars, which incorporated some of the biggest trends of the 70s, it holds a huge spot in the pop culture history books.
3. Michelle Pfeiffer
In Scarface (1983)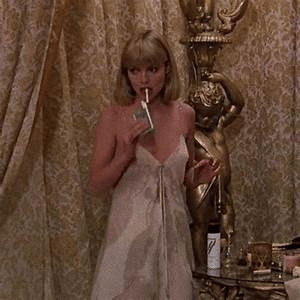 Michelle Pfeiffer has been seen wearing various glamorous dresses while playing Elvira Hancock in Scarface. Her dress in Scarface is among the top iconic dresses of all time. Her attire designed by Patricia Norris is among some of her exude glamour wearing, which has been one among inspirational fashion movements since 1983 right after the film premiered.
4. Vanessa Bell Calloway
Coming to America (1988)
Vanessa Bell Calloway is always remembered for some of the excellent roles played by her may it be in 'What's love got to do with it, in 'Daylight' or in 'Crimson Tide', her performance has always been a remarkable one. But 'Coming to America' holds a special spot in the list as here not her role but even her dress is the remarkable spot.
In Coming to America her character in the beginning as a wife in an arranged marriage with the character in the beginning of Coming to America as the intended wife in the arranged marriage with Eddie Murphy's is unforgettable. In the movie she wore a downright regal evening gown made of black sheer paneling and gold embroidered lace, her attire left an excellent remark in people's mind, that is why it is among the top iconic movie dresses of all times.
5. Natalie Wood
In West Side Story (1961)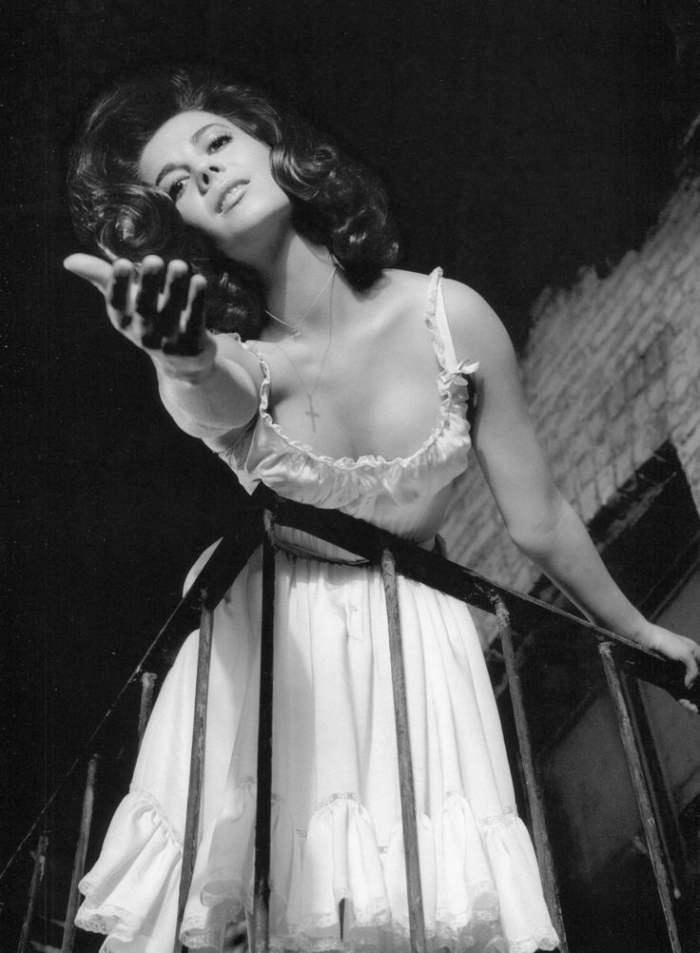 Moving on in the list the next is Natalie Wood's dress in West Side Story appeared in 1961. For instance, her attire was not an extraordinary one it is just a simple yellow shift dress that she wore in West Side Story is among the top iconic movie dresses of all time. Natalie Wood's dress in West Side Story is proof that an attire need not be elaborate and complicated to be memorable. A simple yet elegant shift dress can also leave an unforgettable mark on people's minds.
6. Kate Winslet
Titanic (1997)
Whenever the chats are about some iconic movies, Titanic holds one of the top spots. The movie holds a special spot in the hearts of the audience among the excellent movies of all times. And somewhere the credit goes to Kate Winslet as well, she is well known for her gorgeous looks and extraordinary roles performed by her, the character of Rose is one of them.
Kate Winslet while playing Rose wore a beaded formal evening gown which made her look stunning everywhere, may it be a scene of dining in a formal stateroom or fun-loving dancing the jig in the lower hull. The movie was a big remarkable success and this dress worn by Kate Winslet is among the top iconic movie dresses of all time. Know about the myths of corsets.