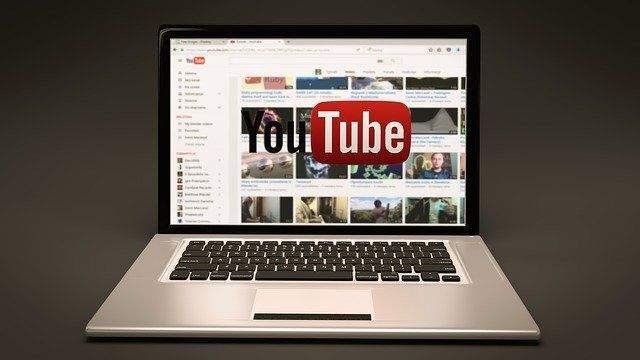 An increasing number of businesses and entrepreneurs are now using their YouTube Channel as the venue to connect and communicate with their audiences, attract potential clients, and share valuable information. YouTube has emerged as a robust tool in digital marketing over time, and with the right strategies, businesses can use their YouTube Channel to drive in more web traffic. 

If your business website has photo slideshows or amazing videos, YouTube is an exceptional way to attract interested users and redirect them to your website for more information. It will help you increase web traffic efficiently. As you upload videos on your YouTube Channel consistently and link it back to your website, you will observe a significant increase in web traffic coming from YouTube Channel over time. More number of video views means more possibilities of getting web traffic to your website. Without further ado, here are few helpful tips shared by leading digital marketing company in Gurgaon that can help you drive in web traffic from your YouTube Channel.
Explaining What Exactly You Do
It is the easiest and most overlooked subject in YouTube Marketing. It is extremely important to include a compelling call to action at the end of every video that you post and tell your audiences exactly what you do and how to get to the website to avail of the benefits. 
With a simple line of dialog, you can complete this process. For example, mentioned a thankful note at the end of each video "Thank you for watching my video and don't hesitate to visit my website for more details on how to create online ads to enhance monthly revenue. Hurry up limited offers end soon!"
Adding Video Description in the Box
Every video comes with the description box at the end, and it gives you the option to add a description of the video into the description box. Many digital marketers avoid taking advantage of this description box as it can turn out to be a traffic generating machine. All you need to do is add 6-7 words call to action at the beginning, including the complete URL of the website. 
It is a great start, but it would be better to add a paragraph or two lines texts to explain more about the content of the video precisely. Here you get another opportunity to add the URL of your website at the end of the description.

Using Call to Action Overlay
Another effective way to convert your viewers into your quality and targeted web traffic is by using a lesser-known feature, call to action overlay. Call to Action Overlay option is a simple yet effective advertisement that is present on the lower third of the video content. Here you get the complete control over the thumbnail image, copy, and location where you want to redirect the viewers. You can easily set up the function in a minute. If you overlook this function, then you are missing valuable traffic for your website. To activate this function, users need to sign up for ads.YouTube.com.
Use Videos as a Supplement, But not as Replacement of Blog Post.
In many cases, entrepreneurs make a mistake of reading their blog post aloud to their YouTube Channel viewers. It seems to be tempting at times as it reduces the hard work, but this strategy may backfire when it comes to increasing web traffic. Since your audiences have already listened to your blog post earlier, there is very little chance that they will visit your website again for the same blog. So, it would be best if you focus on creating YouTube Videos that work as short summaries or supplement for your blog posts, but not as a replacement.

Adding Some Value to the Links
Your audiences will never click on the links which are useless for them or when they get nothing from doing it. This way, you will only lose your audience and subscribers. So, focus on giving your users some reasons to click on your links. You must focus on providing them with resources to help them get rid of the challenges they are facing. It can be anything like a full explanation of what you have discussed on your YouTube Channel. Your audience will only click your link when they think that going to the website is valuable.