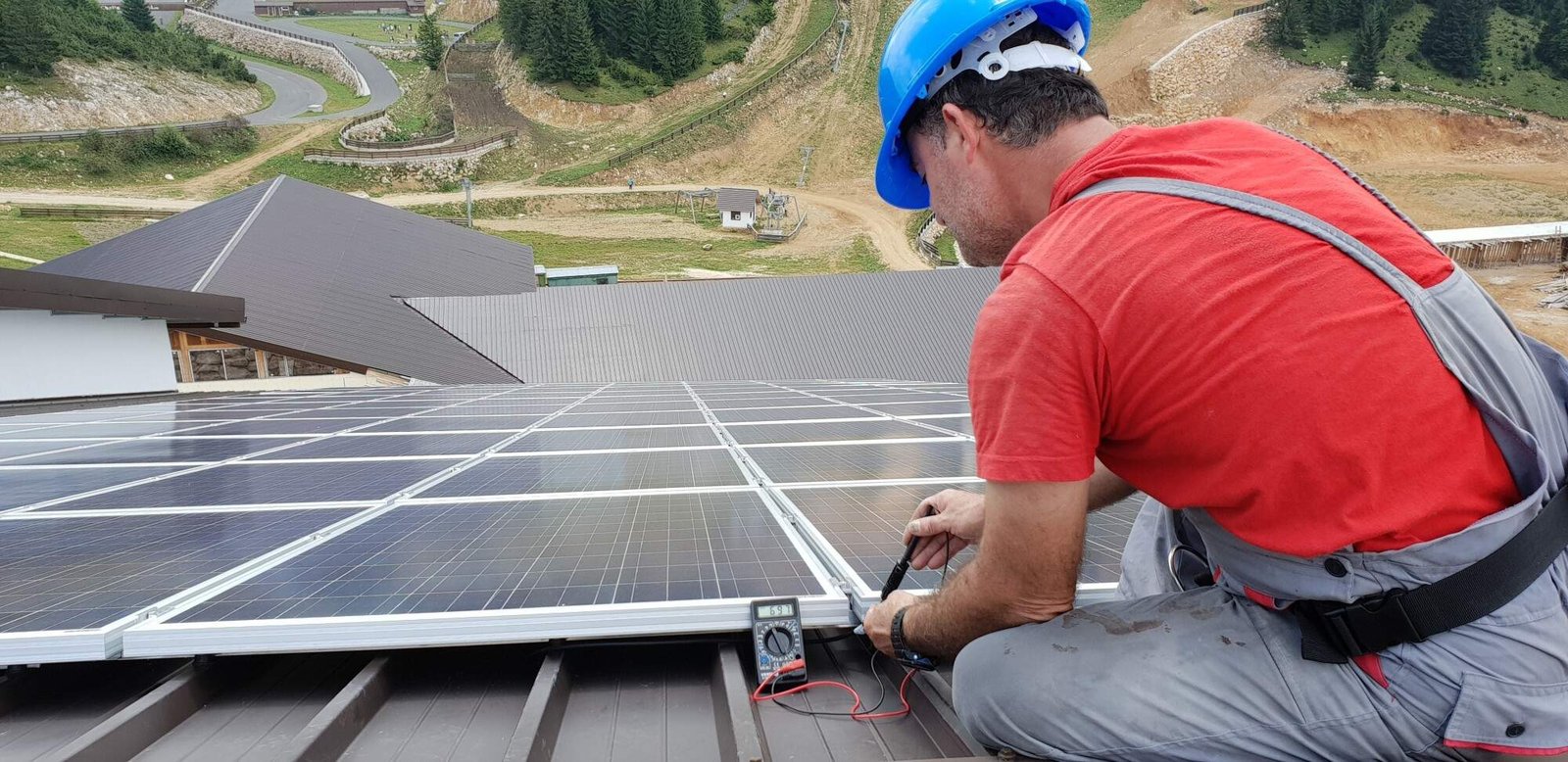 How to Pick a Residential Solar Service: Everything You Need to Know
Wondering if solar is right for you? There are plenty of reasons why investing in solar panels can be a solid choice to lower your electric bill, reduce your carbon footprint, and even increase the value of your home.
Picking a residential solar service isn't as simple as hiring the cheapest one you can find. You'll want to do your homework to ensure the company you hire is trustworthy, the project is done correctly, and the system provides maximum value for you.
If you're thinking about installing solar at your home, here are some tips on how to pick a residential solar service.
What to Consider
Before you decide to sign up for a residential solar service, there are several factors to consider. These include the following:
Size of the Solar Power System
This is important because it determines the amount of energy that can be produced and how much it will cost overall. Ideally, the size of the solar system should meet the estimated energy production needs of the property. It is important to accurately assess energy needs, as installing a system that is too small will not produce the desired results.
Amount of Energy
The amount of energy your system can produce depends largely on the size and orientation of your home. Generally, if your home faces south and is unshaded, you can produce the most energy.
Your Budget
Before selecting a provider, it's important to compare quotes from different providers. Make sure that the quote is itemized and that all the details are included before making a decision, such as the cost of solar panels, installation, additional equipment and components, and warranties. Take into account government incentives, tax incentives, and other miscellaneous charges that can affect the final cost.
Amount of Warranty Coverage
Companies will offer at least ten years of warranty coverage, although some may provide more or less depending on the system. Carefully assess the information provided by a solar service that details what repairs, replacements, and other services are included in the coverage. Ask questions if the details are not fully outlined, as this will help ensure maximum protection of your residential system.
Components of Solar Panels
When picking a residential solar service, it is important to understand the components of solar panels. The main components of solar panels include the following.
Solar Cells
Solar cells are the foundation that makes up a solar panel. They are made out of semiconductor material and convert sunlight into electricity. Another essential component is the inverter, which takes the direct current electricity generated by the solar cells and converts it into an alternating current.
Metal Frame
Metal frames such as aluminum and galvanized steel are some of the most common metal frames used. The frame is crucial as it supports the panel and ensures that all the components are connected correctly. It must be strong enough to hold up the strong winds, rain, and snow.
Glass Cover
A high-quality glass cover should have anti-reflective properties that allow it to let in more light and protect the panel. The thicker the glass, the better, it will be able to stand up to storms and other environmental elements better than a thin glass.
Panels with a poly-vinyl fluoride (PVF) coating are ideal because it prevents water condensation and helps protect against scratches and other damage. You can try this link to get more information about solar panels.
Cables
Make sure that the cables are of high quality. Inspect the cables for any signs of wear and tear. Additionally, ask about the warranties and service agreements of the residential solar provider so that you can be sure you are properly covered and protected.
Battery
The battery is the most important component of any residential solar system. It stores the energy produced by solar panels for future use. Determine how much capacity the battery needs to have to power the home's electrical appliances.
Different Solar Service Providers
No solar system installation is the same. Each homeowner and each property comes with unique needs, so it is important to find the best residential solar service provider for your project. Start by researching the different solar service providers online.
Find out what type of services and warranties they offer, and compare their rates and services to other companies through reading online reviews. Make sure you understand the full scope of what they are providing, and don't forget to ask questions. Also, check with your local utility company and find out if they offer any solar rebates or incentives, as this will likely help lower your overall cost.
Additionally, energy usage and roof orientation should be assessed to ensure you will be able to get the most out of your solar investment. Finally, evaluate the installation process to ensure the contractor is following proper installation guidelines. Once the process has been evaluated, you can compare all the options for solar services and decide which one is best suited to meet your needs.
Finally, a review of industry standards and customer reviews should be done when making the final solar service choice. It's important to fully understand the financial and performance benefits associated with solar service.
Follow This Guide on How to Pick a Residential Solar Service
By following the steps on how to pick a residential solar service, you now know all the information you need to choose the best residential solar service provider.
Once you've made your decision, be sure to inquire further, contact references, and read your contract thoroughly. With careful consideration and research, you can make an educated decision on the service provider that meets your needs.
Browse our other helpful articles today!