How to make your Honeymoon memorable on Andaman Island?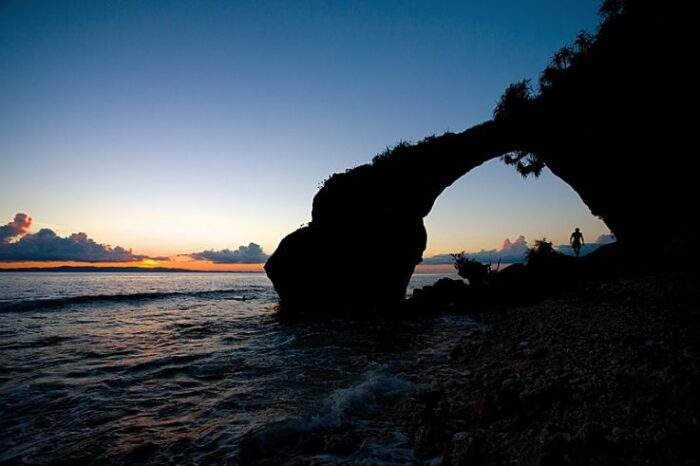 The honeymoon is a very precious event in everyone's life. Couples start dreaming and planning for it even before their marriage ceremony takes place. Although there is plenty of honeymoon perfect destinations still, Andaman always tops the list! Yes, the newlyweds who want to spend quality time away from the meddling crowd of cities choose this quaint island over all the other famous destinations.
People usually buy Andaman honeymoon packages for the newlyweds, and somehow they stick to the same typical places of the island. Well, you can sprinkle the flavour of love on your Andaman honeymoon package by trying out something different along with it!
Trust us; your honeymoon in Andaman Island will be the most memorable trip of your life if you will plan it in this way! Are you curious to know how? Come on don't hesitate in confessing, after all, it's your honeymoon!
Watch Light and Sound Show Together at Cellular Jail: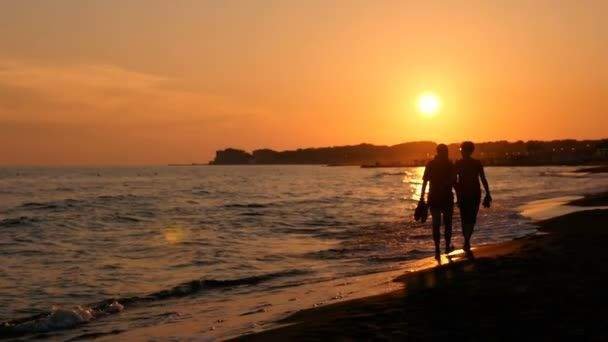 You must have seen many movies together before marriage but, watching light and sound show with your partner at Cellular Jail will be a unique experience! However, we understand that Cellular Jail sounds too unromantic from its name.
Still, the little things like exploring the history of Andaman together, strolling in the museums, discussing the light and sound show will surely help in enhancing your mutual understanding. Well, it's good to have some offbeat fun together!
2. Express your Feelings on Corbyn's Cove Beach:
A wave of eternal bliss will pass through your heart the moment you will see the Corbyn's Cove beach. Yes, it is one of the best beaches in Andaman and will surely ignite the flame of love!
The glimmering white sands, light blue sky, sweet slow breeze and clear blue water waves will play the role of Cupid in your love story. Confess your love, even if you have done it thousands time before, on such a destination as the impact will be altogether magical. Click some honeymoon snaps while rambling at the beach.
3. Go for Inter-Island Cruising:
Exploring all the islands of Andaman is one of the most exciting experiences. Inter-island cruising is much more than a simple cruise trip. Just imagine being on a luxurious private cruise with your soul mate and savouring the views of the widespread clear sea.
It's ok if you are already feeling romantic with this imagination. Spending some private moments in this type of scenario will make you fall for your partner even more.
You can also book overnight stays on famous Islands like Neil and Havelock for freshening up your mood. There are plenty of romantic resorts which will make your honeymoon even more memorable!
4. Go for a Special Candle Light Dinner: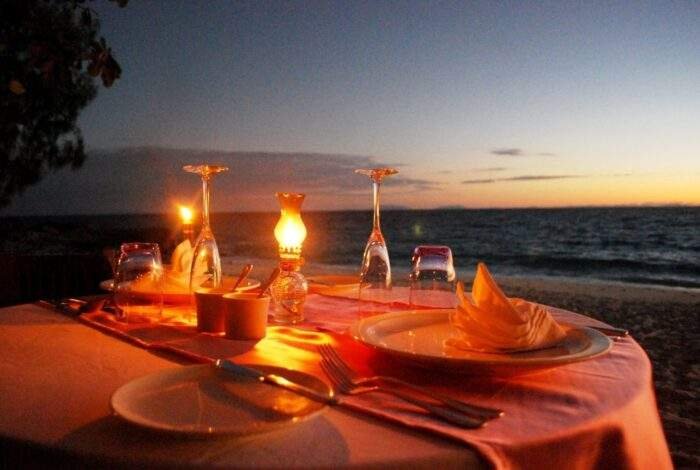 You can't miss the yummy seafood of Andaman Island. Apart from enjoying regular lunches and dinners with your loved one, you can also go for a close romantic candlelight dinner date.
Enjoy the scrumptious cuisine of Andaman on a secluded beach or on the terrace of some resort together. A romantic dance in the dim lights of the candle will spark your intimacy! Such an atmosphere is quite perfect for a heart to heart conversation. And hey, the special tip of our love experts is; feed your partner with your own hands for kindling love.
5. Let your feelings bloom on the famous beaches:
Visit all the famous beaches of Andaman Island and let your heart sway away with lovely feelings! Come on nobody will stop you from showing some affection to your partner on these beautiful beaches.
Well, even the surrounding won't let you resist doing so. Explore few popular beaches like Radhanagar and Elephant Beach on Havelock Island, and Bharatpur and Laxmanpur on Neil Island. Spending time in the lap of nature will give you a chance to know your partner in a better way.
6. Witness the Charms of Natural Bridge: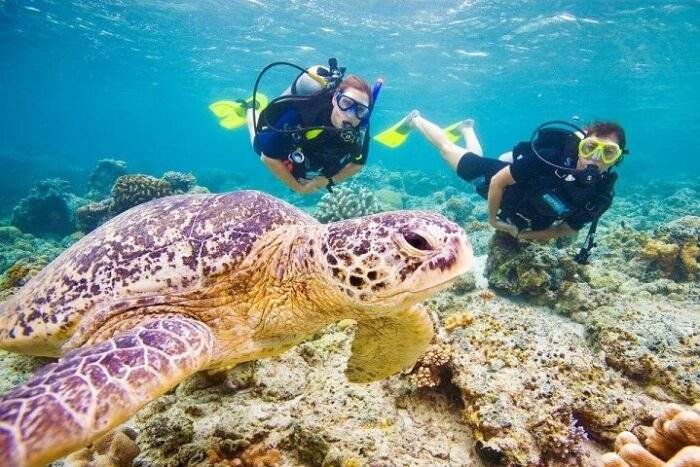 If you are a nature lover, then the Natural Bridge of Neil Island can become the most romantic escapade for you. The ancient rocks, lush green surroundings and stunning views make it a worthwhile experience.
Capture your most special moments in the honeymoon selfies at Natural Bridge. Walk around to have some good time together!
6 .Go for Thrilling Water Sports:
How can you miss the most famous water sports in Andaman? Nevertheless, add into your list right now if you have not done it yet. Of course, there should be some fun-filled moments as well on your honeymoon trip.
Doing adventures together will make you two best friends, and you already know the importance of friendship in love. You have lots of options to choose from but, don't get confused and select the water sports mutually. You can try out scuba diving, snorkelling, jetting skiing, glass bottom boat riding and many more exciting water activities in Andaman Island.
7. Enjoy Sunset at the Beach:
Go to the famous sunset point at the Chidiya Tapu in Port Blair to enjoy the alluring sunset with your partner. Observe the gradual transition of daylight into dusk while having some love filled conversation together.
The breathtaking scenario will make you awestruck! Don't forget to utter the three magical words to make the moment more fascinating. Spot some birds as well at the Chidiya Tapu.
8. Shop Together:
You should give your partner a sweet token of love, in the end, to make your honeymoon experience more special. These small gifts are precious as your partner will go down the lovely memory lane every time he/she sees it. You can shop for each other and for your friends and relatives together.
Go to Sagarika Emporium to buy local handicrafts and other souvenirs. Try some small yet lovely gestures while shopping like holding hands to show your love!
In this way, you can make an unbreakable bond on your honeymoon at Andaman Island even if you didn't know each other very well before starting the trip. So, have a love loaded trip!