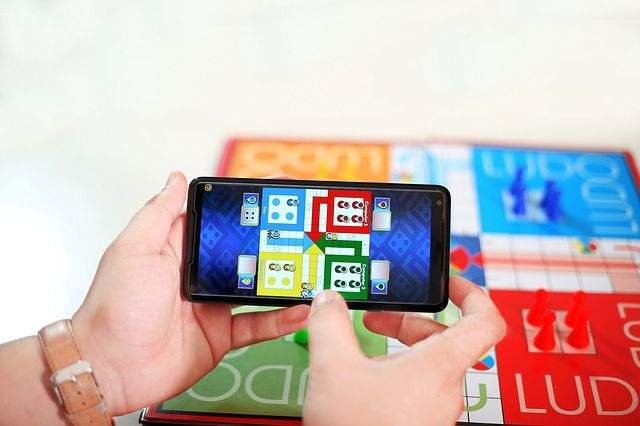 Ludo King, which was launched in 2016, appeared on the top charts on Google Play within three to four months of its debut on Android devices and hit the mark of 12 crore users in September 2017. The game is likely to touch 500 million downloads on Google Playstore very soon.
Vikash Jaiswal, Co-founder, and CEO of Gammation Technologies had to actually increase his server base from 8 to 200 during the lockdown period to ensure that the platform works smoothly without crashes and lags. Carrom King and Sudoku King are two of the other games from the Gametion Technologies platform.
Jaiswal spoke to exchange4media about the company's revenue model, strategic changes that he made in the games during the lockdown period, and the way forward.
Excerpts:
What does your revenue model look like?
For the last four years, we have mainly been dependent on advertising revenue. For the past one and half years, we have started working towards In-App Purchase (IAP) revenue. Our game has been in the market for four years and hence its economy, the coins, and the diamonds are bloated. We are correcting that. We are introducing many more features like new currencies or new features in old currencies which will bring in more engagement in the game and with that we plan to increase our in-app purchase revenue. During the lockdown, Ludo King Game For Mobile was the top-grossing game/ App in India. You will find us in the top 10-12. Now, with lockdown easing off and people getting back to work, the ranking is obviously decreasing.
What is the proportion of your Advertising and In-App Purchase revenue? How did that change during the lockdown?
The proportion for Advertising and In-App Purchase (IAP) revenue earlier was 80%-20%, respectively. However, we made changes in our strategy for the game in the last two-three months. For example, we introduced small packs in the game with Rs 10 In-App Purchase. Post that, our IAP revenues increased. Now the proportion is 60%-40% for Advertising and IAP revenues, respectively. Here are some Best Paid iPhone Apps Download For Free.
What were the other strategic changes that you plan to introduce in Ludo King?
We plan to soon introduce audio chat in the game and a special mode for five to six players. There are also many other engagement features that we plan to introduce in our forthcoming updates.
Apart from Ludo King, other games from Gammation like Carrom and Sudoku are also quite popular.
Carrom King is doing very well. In our last update of the game, we introduced a few changes, post which the revenues have increased 10 times in the last two-three months. Sudoku King game is not for everyone. Only those who like to play puzzle games or have played Sudoku earlier play that game. Its market is across the globe, while Ludo and Carrom are primarily played in Asian countries.
How much of your revenue comes from Indian users and how much from outside India?
It is about 50-50. About 70-80% of the players are from India but with respect to revenue, effective Cost Per Mile (eCPM) changes outside India. So in terms of revenues, 50% comes from India and 50% from outside of India like Indonesia, Bangladesh, Saudi Arabia, UAE, Germany, the US, and UK.
Do you plan to introduce more games that appeal to the global audience?
Yes, we are working on three to four games that are massively played across the globe. It's not like a Sudoku game. We will launch them sequentially in the next two to three months.
How do you monetize Carrom and Sudoku? Is it the same way as Ludo King?
Carrom is a game not based on luck. It is a strategy game. This gives us an option to introduce cosmetics or IAP based features that can add power to the player. For example striking power or angle power, etc. Right now we are working on only bringing about cosmetic changes in the game. We will release updates gradually in Carrom King. Sudoku is not IAP based game. It can be monetized only on the basis of advertising revenue. The maximum that we can do in terms of IAP revenue is introducing low ads feature. Apart from that, we need to work on certain things, like offering music during the game or selling hints, etc.
Any new verticals or advertisers you saw coming during these last two-three months which were not there earlier?
Frankly speaking, we are not looking for more advertisers on the game. We have tied up with around five to six certified ad networks and we don't plan to add more networks as it may hamper the performance of the game. For example, one day the crash rate increased, we realized it was because of one of our advertisers. Due to these spikes of crashes increase. So we carefully choose our advertising networks.
So, you cannot go beyond a certain level in terms of advertising revenue?
Advertising revenue for us remains constant. It is the IAP that changes with daily active users. In terms of increasing advertising revenues, Facebook is an awesome network. We use open bidding in our game for the networks.
Can you give the exact number of players and installs that you have gained for your games so far?
Our daily active users before the lockdown were around 14 to 15 million daily. During the lockdown, it touched 51 million. And now that the lockdown is easing down, the numbers are obviously rationalizing. I think we had more than three times the traffic that we otherwise have on our games during the lockdown. Additionally, no other game in India has crossed 100 million marks in terms of total downloads. Today we crossed 400 million downloads on Google Play along and very soon we will touch 500 million.