Don't follow the traditional décor, go extra creative with the wedding embellishment. Replace the flower idea with handcrafted papers. You can use craft papers, coffee filters, origami to make them find their way to building crafty flowers. You can use craft flower for flower bouquets, centerpieces, wedding décor. These crafty flowers can be budget friendly too, it will also take care of your pockets as well as the wedding decoration. These ideas will best suit for the barn, green, cool summer, poolside, beachside wedding themes. Here are the multiple ways to use these craft papers:
Wedding cards
You can decorate the thank you cards, RSVP cards or wedding invitees by sticking the paper flower on it.
Wedding backdrop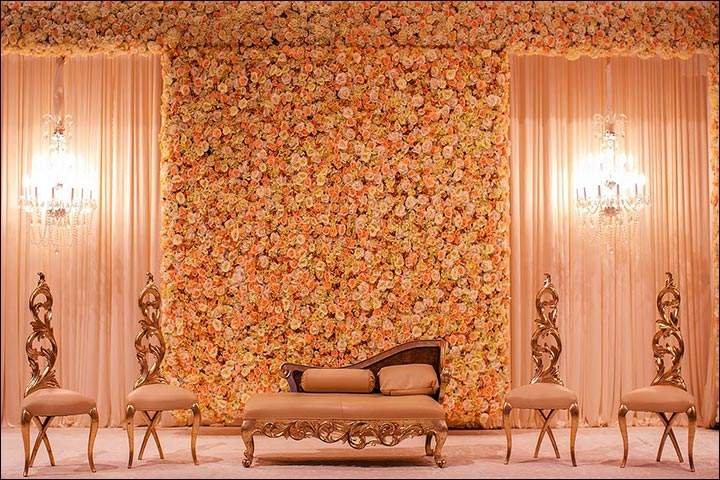 Décor the wedding backdrop with a paper flower of multiple colors that can go with the summer theme best. You can use white color paper flower theme to décor the wall where the ceremony will take place for the winter season and just add the tiny lights of blue color to give it an amazing touch. It will appear as snowfall.
Wedding aisle
Hang the paper ribbons and colorful flowers on the wooden frames where engagement ceremony will going to happen. You can décor the wedding runner with red & white paper confetti. Tie the flower ribbons on the back of the chair according to the theme. This idea will best suit the beachside wedding. The color combination of red & white or blue & white will look perfect for the seaside wedding.
Place cards
Create tiny and beautiful paper flowers to use it as the place card for your guest.
Table number
Note the number in the center of the flower and place it in the way that anyone can see the table number.
Sweetheart table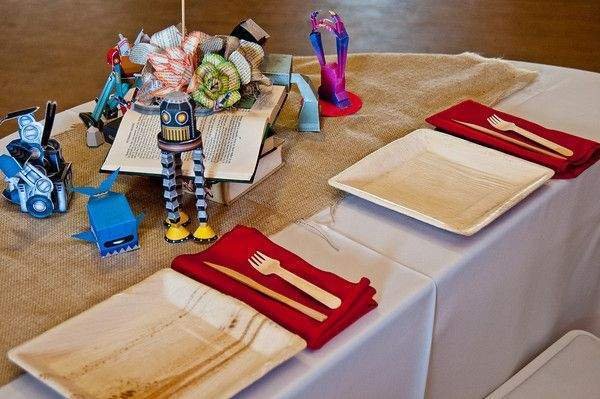 Arrange a romantic sweetheart table for the couple to make their evening lovely and memorable. Place it in the way that they can pay attention to the guests as well as they can spend a piece of time together too.
Photo shoot
Décor the outdoor area of the barnyard and hang flowers on a tree branch along with a wooden frame and pose for the clicks.
Seating chart
Cover the boundary of seating chart with the handcrafted papers and give the wooden frame a rustic appearance.
Wall hangers and centerpieces
Use the paper flowers as wall hangers arrange them in a sequence. These crafty paper flowers can be placed into the table vases to use it as centerpieces.
You must be thinking how beautiful these papers can work to embellish your venue in a modern art way without affecting your pocket much. So, what are you waiting for, go and try it in yours?